Hi everyone, Yvonne here with an Intricate Bohemian-styled card.  For this card, I used a thin metal cutting die with an intricate pattern which makes this card very easy to create. It can be a suitable way for beginner card makers. Isn't it stunning? I would love to share how I made my Bohemian card, let me show you.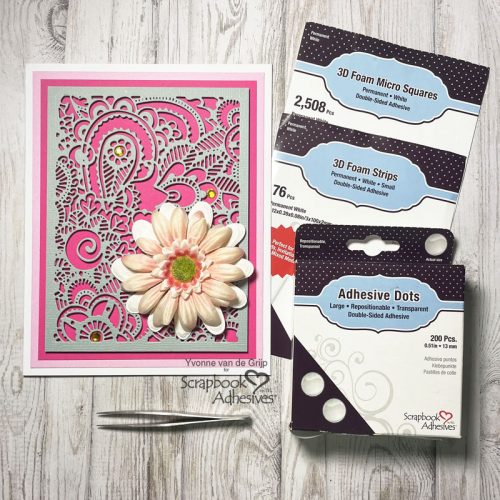 Creating the Top Card Panel
Start by die-cutting the intricate pattern from soft grey cardstock. Designer's Tip: run the die-template several times through your die-cutting machine to make sure that the Bohemian pattern is perfectly cut. Then carefully remove the cardstock from the craft die. Next, use a paper trimmer to cut the paper to the desired size. Now apply 3D Foam Strips around the edges of the die-cut panel. Adhere 3D Foam Squares Micro White to the intricate parts of the die-cut panel.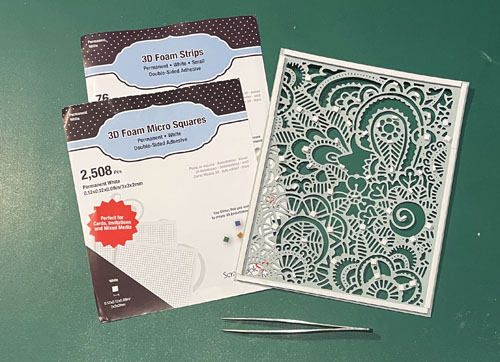 Next carefully remove the liner from the 3D Foam Strips and 3D Foam Squares Micro White and adhere the die-cut onto a bright pink card panel. Designer's Tip: tweezers are a great tool for precise positioning of the 3D Foam Squares Micro White. Using 3D foam products adds a beautiful lifting effect to your Bohemian card.
Making the Card Base
First, adhere the bright pink card panel onto a soft pink card panel using the E-Z Runner Grand Refillable Dispenser for affixing.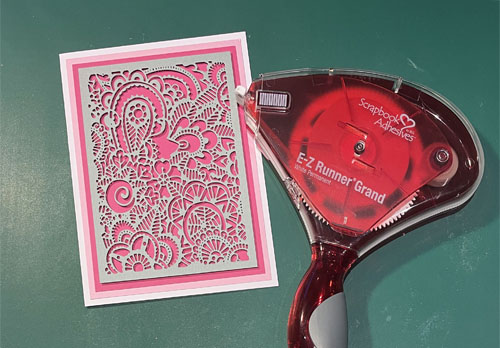 Then adhere to a white card base, again using the E-Z Runner Grand Refillable Dispenser for affixing.
Embellishing the Card
Now it's time to embellish the Bohemian card. First, adhere a soft pink gerbera to the card. For adhering the flower I used Adhesive Dots Large.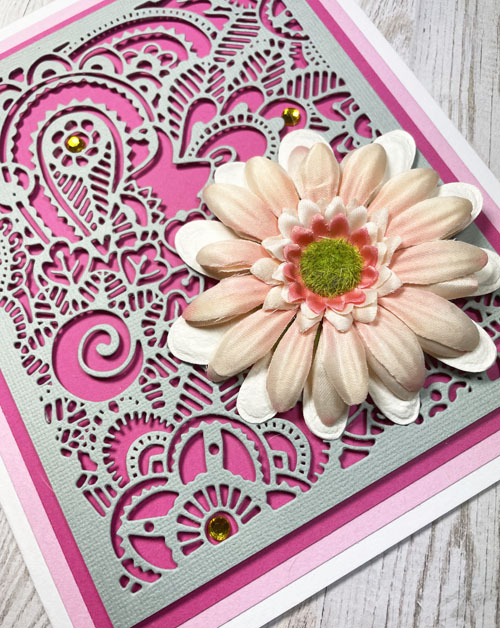 For a finishing touch adhere a few rhinestones to the card. And voilá, your Bohemian card is ready to make someone feel very special to you. I hope you enjoyed this simple tutorial and wish you happy crafting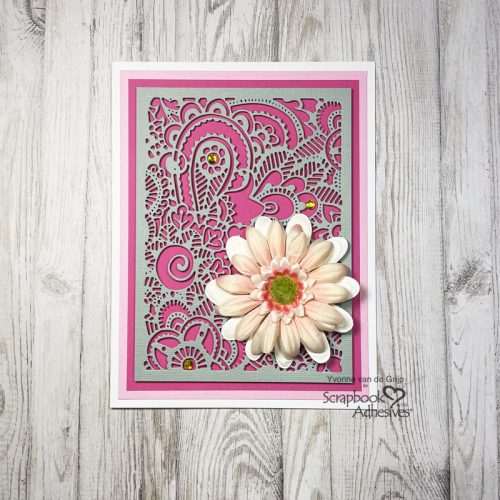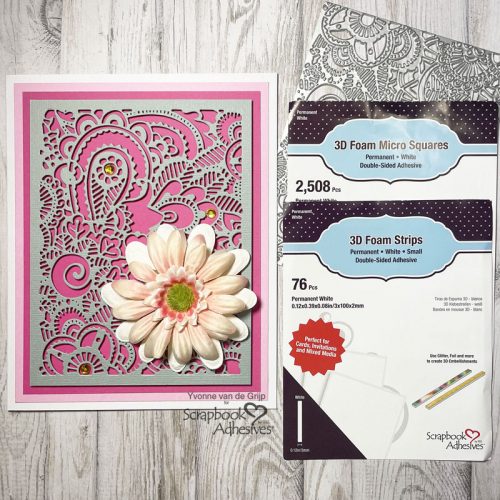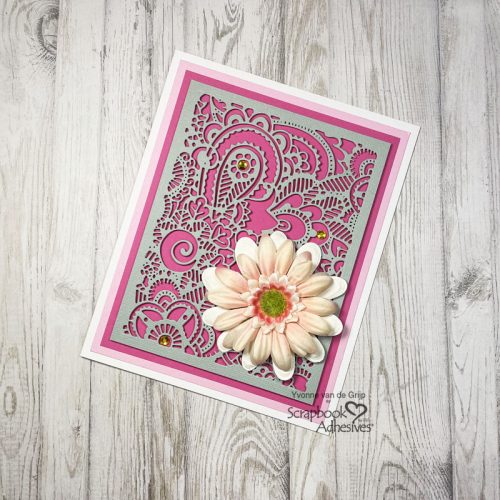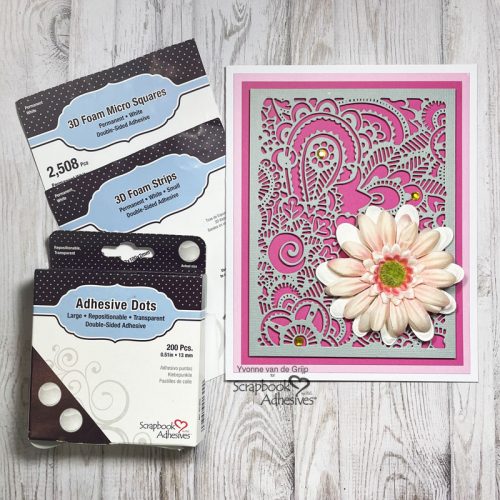 Creative Time: 45 minutes
Skill Level: Intermediate
Materials needed:
Scrapbook Adhesives by 3L®
E-Z Runner Grand Refillable Dispenser
Other
Cardstock (White, Soft Pink, Bright Pink, Soft Grey); Etched dies (Sizzix: Tim Holtz Thinlits™ Doodle Art #2); Die-Cutting and Embossing Machine (Spellbinders Paper Arts®: Platinum 6 Machine); Mulberry Gerbera, Rhinestones; Scissors; Paper Trimmer; Tweezers
Save to Pinterest!