It's Beth again, and I'm back with another Creative Photo Corner idea. Seriously, who knew they were so versatile? Let me show you how I used them to enhance this gate fold card.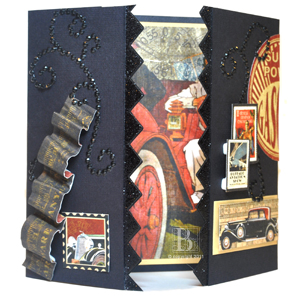 The Gate Fold Surprise!
This gate fold card opens to reveal the large car image on the inside center panel. It can be used to write a message to the car loving guy in your life. I used images from the Graphic 45 "A Proper Gentleman" to embellish the inside and outside panels. Some of the images fold with the card, and have dimension from 3D Foam Squares.
Most significantly, the Photo Corners align at the center when the card closes.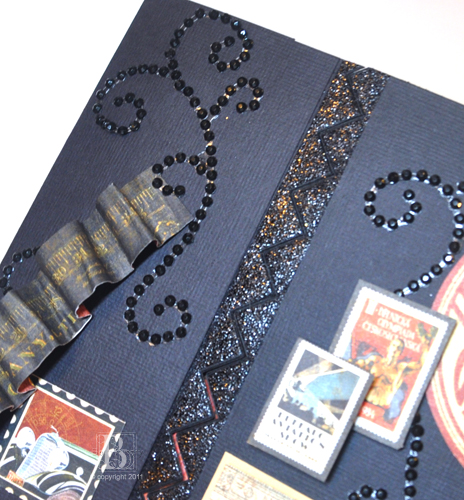 The Photo Corners were positioned so that the adhesive 'back' sides were facing up, and the 'tab' part is adhered to the inside flap, then covered with the patterned paper.
The exposed adhesive on the Creative Photo Corners was covered with embossing powder.  Quick work with the heat tool set the powder to a glossy and sparkly finish.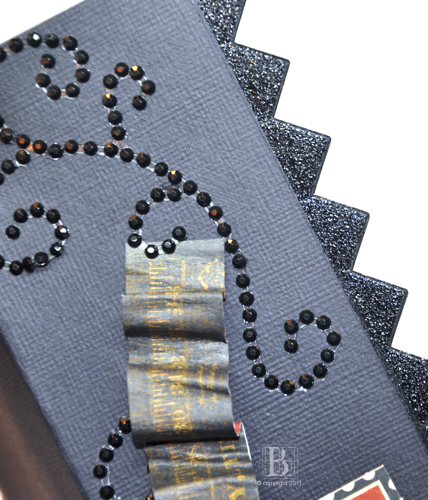 Next, I used 3D Foam Squares to add dimension to several pieces. For additional height and dimension, notice that I stacked the 3D Foam Squares on top of each other.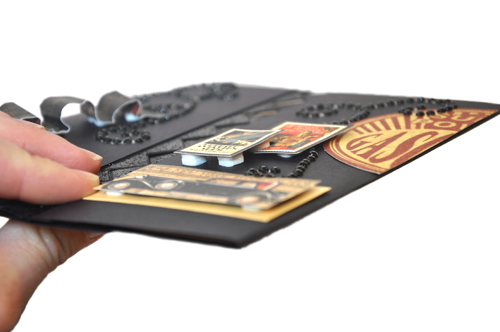 For a more stealth look, I could have used Black 3D Foam Squares, which would have blended into the background better. Hindsight is 20/20 you know!
The zig-zag look of the Photo Corners along the opening of the card adds an unexpected element to an ordinary card.
Creative Time: 1 Hour
Skill Level: Intermediate
Supplies:
Thanks for stopping by!