Hi everyone! It's Kelly Klapstein here for the final day of blog hopping with May Arts this week. I'm going to celebrate the final day of the blog hop by sharing a Christmas card, featuring some beautiful May Arts ribbons: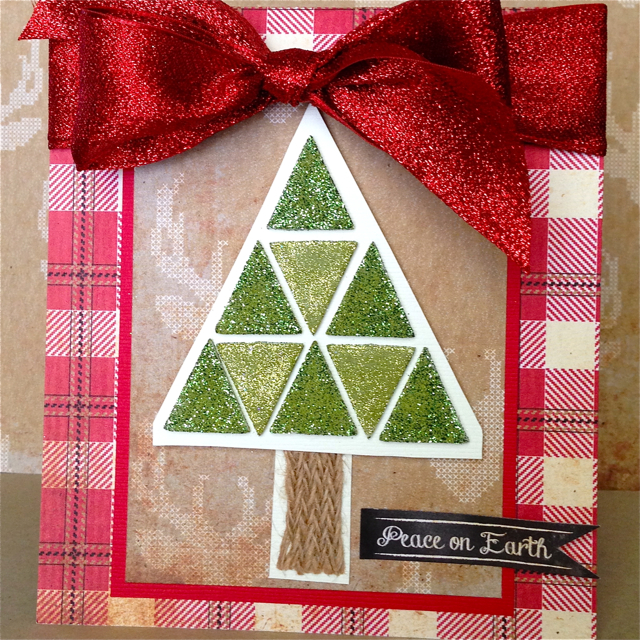 This gorgeous red glittery wide ribbon is perfect for the holiday season.  Plus, it is soft and pliable to make bow tying really easy!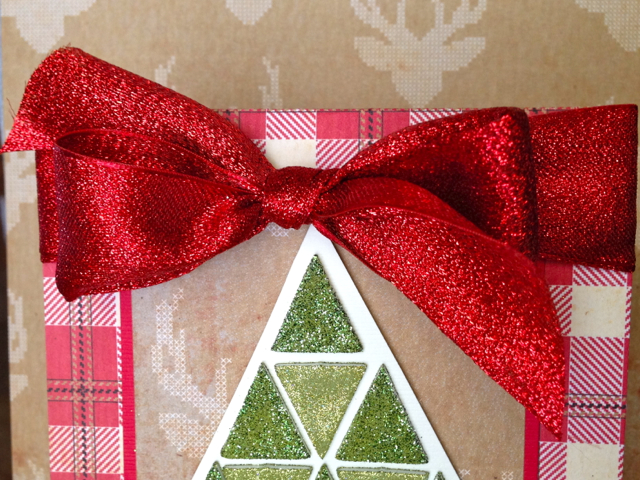 The burlap ribbon works really well as my tree trunk. I just love the natural texture!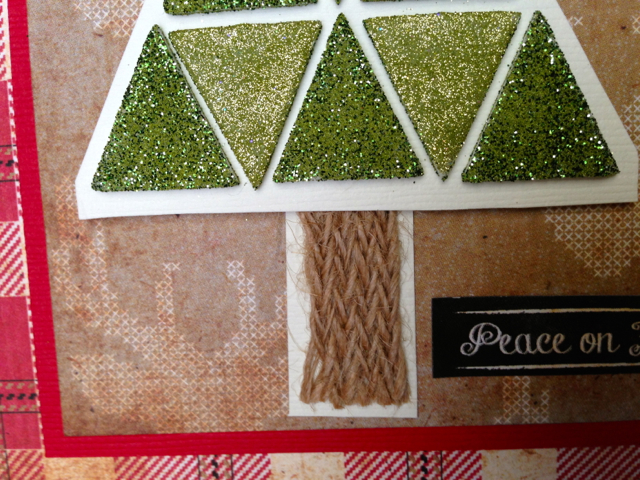 I actually designed this card with that wonderful glittery red ribbon as my inspiration and decided to make a glitter Christmas tree, using 3D Foam Pennants.
On a piece of cream card stock, I lined up the triangular pennants, spaced apart.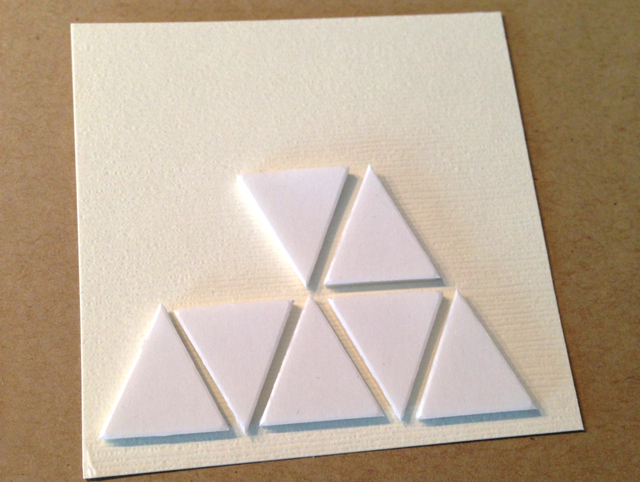 It only took a minute to build up the tree.
I used two shades of green glitter and alternated covering the  triangles.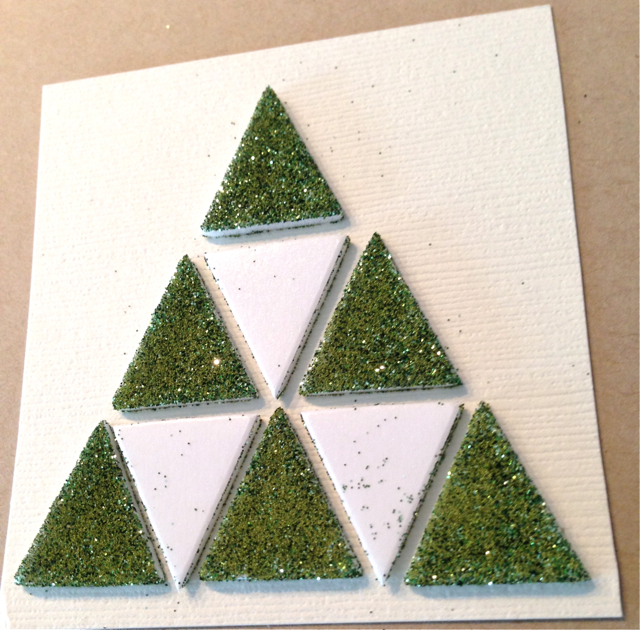 I left the adhesive backing on the three pennants while I covered the others with dark green glitter.  Then I peeled off the remaining backing and added the lighter green glitter.
I used some Crafty Power Tape to adhere the May Arts burlap ribbon to a strip of cream card stock.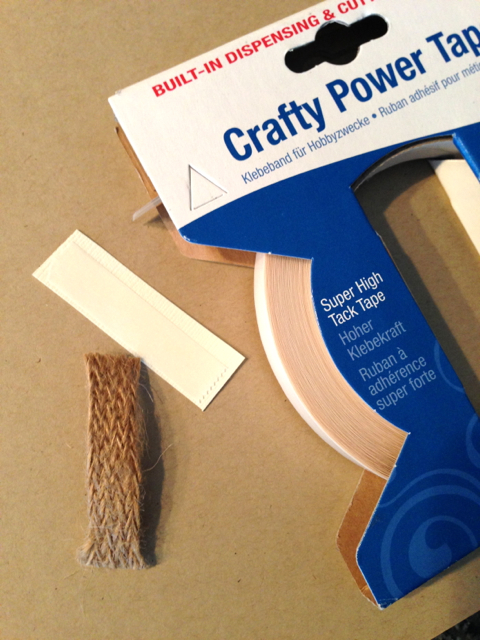 The layers of paper on the card were adhered with my personalized MyStik® Permanent Strips.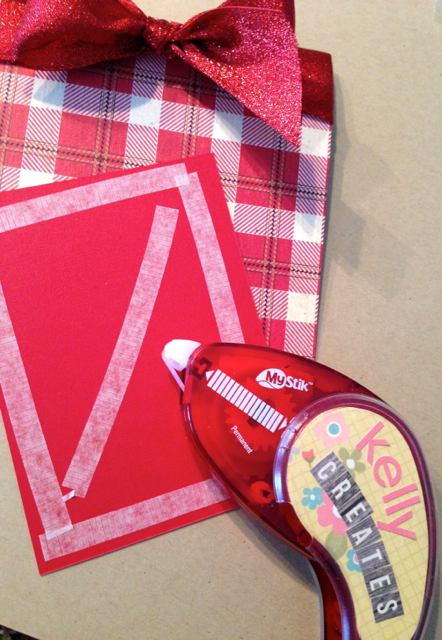 I trimmed around the card stock edges of the finished tree and adhered it to the card using 3D Foam Squares.
I love adding sparkle to my Christmas cards, so the combination of glitter and sparkly May Arts ribbon really makes me happy!
Thanks for hopping along!  Remember to leave a comment and visit the May Arts blog too!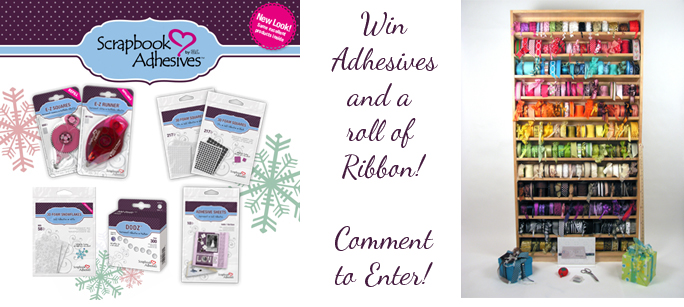 Happy Crafting!  Kelly Klapstein (Visit my blog at KellyCreates)
SUPPLIES: Bazzill Basics Papers and sticker; Stampendous Glitter; May Arts Ribbons