Happy New Year!
It's Kelly Klapstein here with my last project for 2013.  Can you believe the year is over?  This is a card I designed to celebrate the occasion: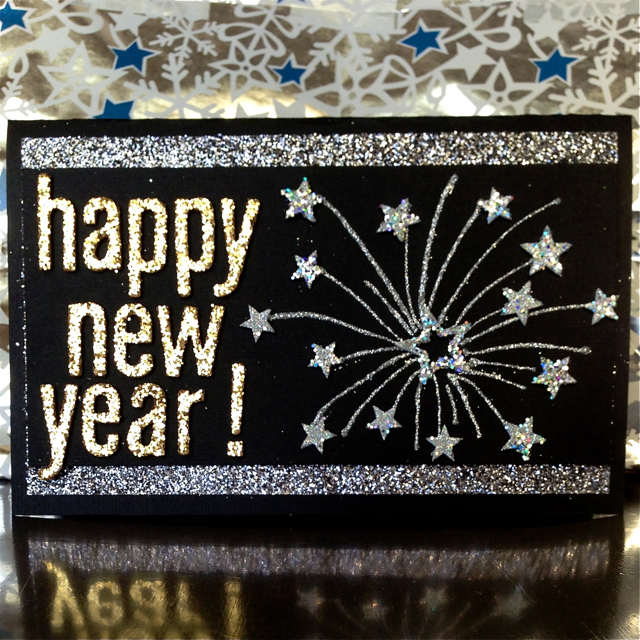 I created the fireworks using glitter glue and 3D Foam Stars: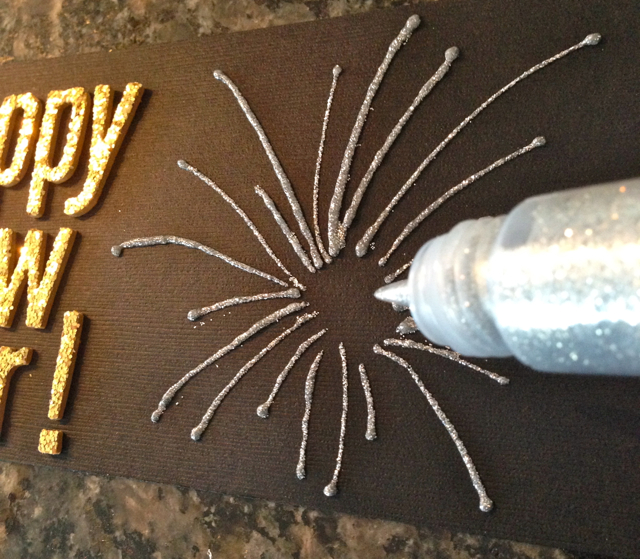 First, I made these lines with the silver glitter glue, and then I added some glitter to my 3D Foam Stars: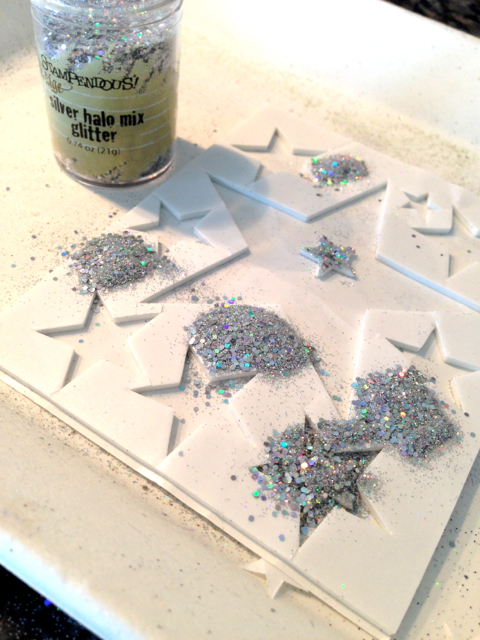 I used Crafty Foam Tape to pop up the design on the silver glitter card stock background: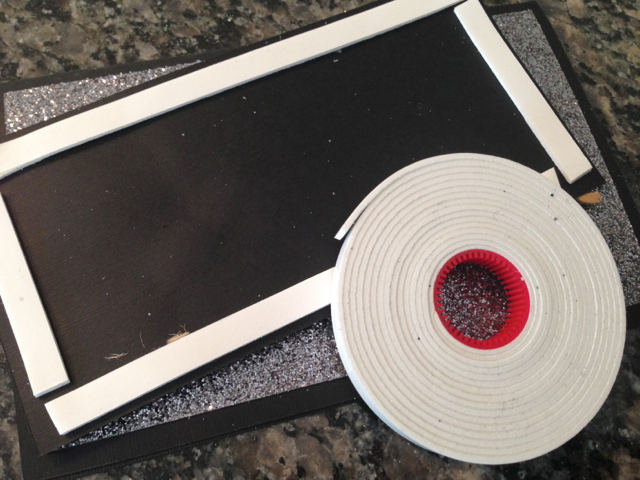 I placed the stars randomly around the ends of the glitter glue lines to create the fireworks exploding effect:
I love how the silver stars pop against the black card stock!
Wishing you all a sparkly and happy New Year!
Kelly Klapstein (Visit my blog Kelly Creates)
SUPPLIES: 3D Foam Stars, Crafty Foam Tape,  Bazzill card stock; American Crafts Glitter paper and alphabet Thickers; Stampendous glitter; EK Success/Martha Stewart glitter glue.