Latisha here with you today.  I am sharing a tutorial, on how to use "alphabet die cuts" and turn them into glittered stickers.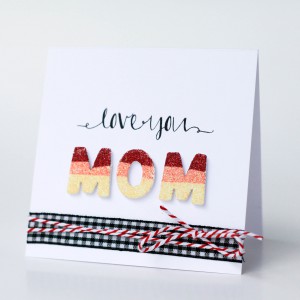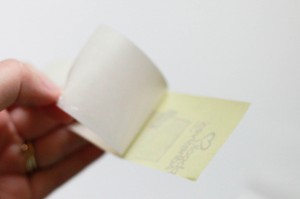 1.  First, trim down a piece of Scrapbook Adhesives by 3L Adhesive Sheets (4×6).  I like to trim my pieces down to size, because I love this product and do not like to waste one little piece.
2.  Place cardstock over the adhesive.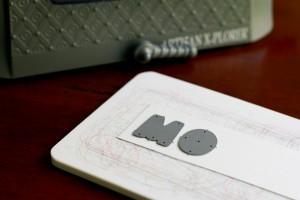 3.  Since I want the adhesive to be on top of the die cut, and not the bottom, because we are adding the glitter to the top, and not making it a typical cardstock sticker.  I am placing the cardstock face down, and the Adhesive Sheet facing up, then adding the dies on top, before diecutting.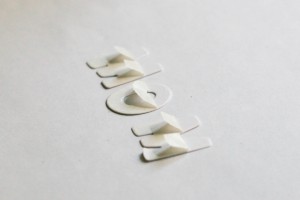 4.  I want a rainbow/ombre effect, so I am going to only peel down the Adhesive Sheet a little at a time, adding a different color every time I pull it down farther.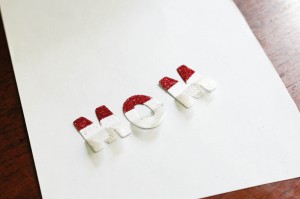 5.  I repeated this process, until I had red, orange and yellow glitter onto my diecuts.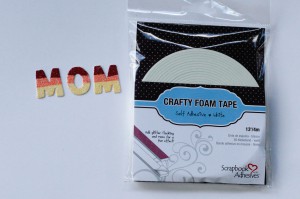 6.  I want my stickers to have a little bit of depth, so I am adding Scrapbook Adhesives by 3L Crafty Foam Tape (white) to the back of my die cuts.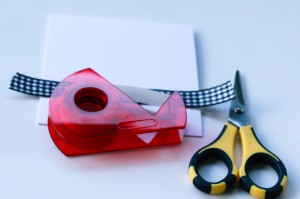 7.  I didn't want to create a bow, or have my ribbon knotted, so I added Scrapbook Adhesives by 3L Crafty Power Tape, to the back of my ribbon, an adhered it to the card & trimmed the excess with scissors.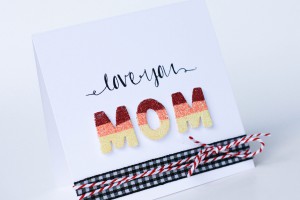 8.  Before I adhered my letters to the card, I stamped the sentiment in black ink, applied the die cuts, and added a little bit of twine to pull it all together.  This technique can be used with any kind of die cut, not just letters.
Materials Used:
Scrapbook Adhesives by 3L Crafty Foam Tape (white)
Scrapbook Adhesives by 3L Crafty Power Tape
Scrapbook Adhesives by 3L Adhesive Sheets (4×6)
Lawn Fawn dies
Avery Elle stamps
white cardstock
black ink
red, orange & yellow glitter
gingham trim
red bakers twine