It's that time of year again- Baking for the holidays. I managed to find bottles for my home made vanilla on Amazon and ordered up a few boxes.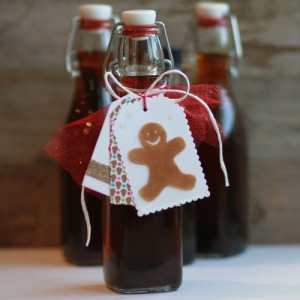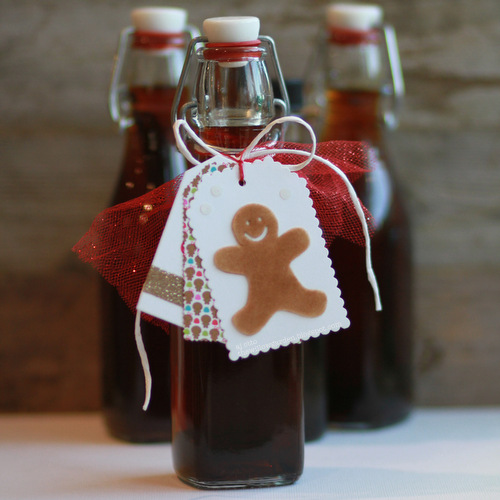 Now, with home made vanilla as the gift, the tag must also be home made and take center stage.
I started with the 3D Foam Christmas Shapes, and figured the gingerbread would be best suited.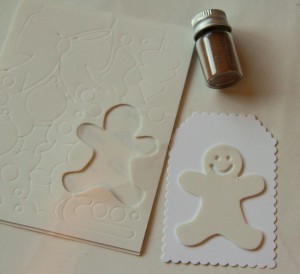 To start, place your ginger bread person on your tag, and remove the backing.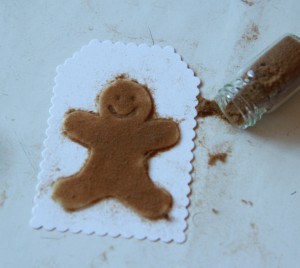 Cover liberally with brown flock and tap off the excess.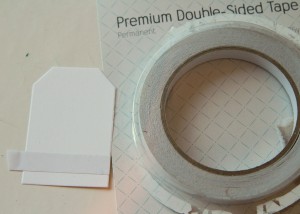 To create the glittered strip on the second tag, adhere a piece of Premium Double-Sided Tape towards the bottom.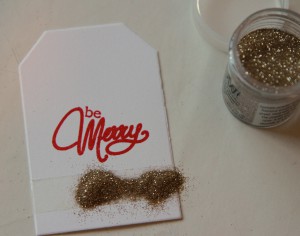 I decided to stamp my sentiment first to make sure it was straight.  Pull off the backing, and tap on some glitter to cover all the adhesive.  This is WOW! metallic glitter and is the PERFECT sized glitter for this technique.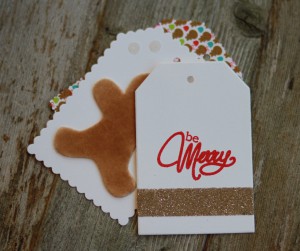 Die cut one last tag out of patterned paper and stack them all together, punch a hole through the top, and then tie them on to your bottles!  Now to dress the remaining ones up!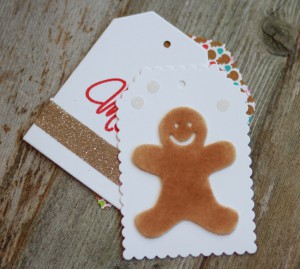 What are you making for hand made holidays this year?  🙂
Enjoy!  AJ
Scrapbook Adhesives by 3L® products used:Premium Double-Sided Tape; 3D Foam Christmas Shapes
Stamps-Clearty Besotted; Doodlebug patterned paper, flock; WOW! glitter; May Arts paper cord ribbon; Spellbinders Dies; twine, ink, thread, tulle, sequins