Hi there,
it's Stephanie here today and I want to show you a fairy tale mixed media gesso board I made with awesome products from Scrapbook Adhesives by 3L®.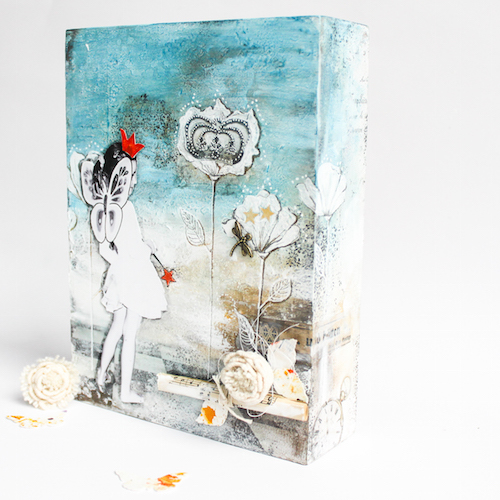 Some weeks ago I made a little princess mixed media canvas for my little girl. So my older daughter was sad and I made another one for her room.
I used a Gesso board (wood panel) and the pigment powder. My first layer is a collage with paper transfers (from La Blanche). In many layers I used the pigment powders dissolved in water and rubbed with my fingers. I also used Gesso and white acrylic paint between and also some stamps to get texture.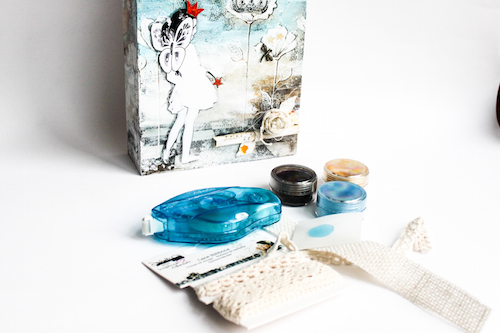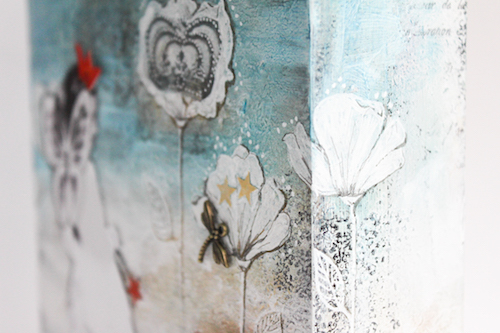 I painted the flowers and decorated them with some stars  and a metal charm. I also used a star for her magic wand.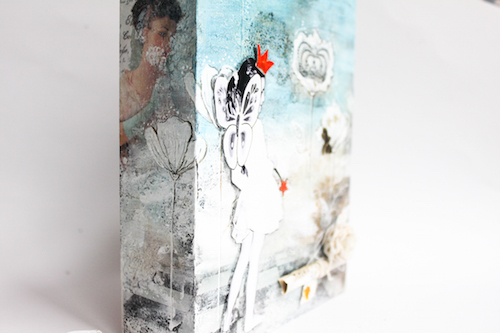 Another decoration is this cute little fabric flower I made with Ribbons. I used lace ribbon and burlap. To adhere the flower I used the Dodz Adhesive Dots.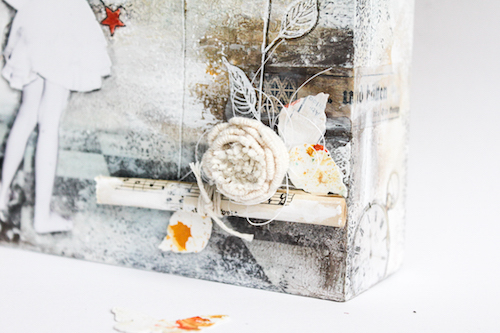 To adhere my Photo I used the E-Z Dots® Permanent. For the leaves the 3D Foam Squares White Mix.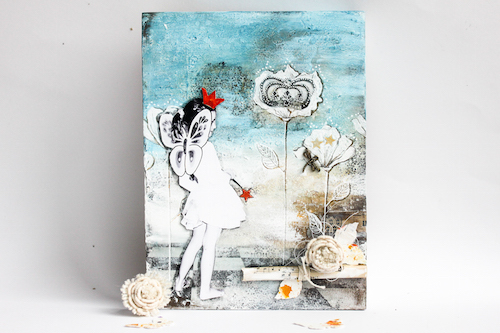 It was a fun project and I enjoyed every minute on it. I hope you like it too and will try out the awesome Pigment Powders!
Thanks for visiting us today!
Have a nice day!
Stephanie 🙂
Supplies from Scrapbook Adhesives by 3L®
Lace Ribbons
Texture Ribbons
Pigment Powder Blue,
Pigment Powder Brown
Pigment Powder Gold
White Gesso
Acrylic Paint
Paper
White acrylic pen