Glamour, dimension, and creativity; three things that can make a Christmas beautiful card. They are also three things that can be achieved by using our 3D Foam Creative Embellishment Kit!
With Christmas rapidly approaching, beautiful details are just what you need to create your cards.  Join me as I walk you through a Christmas Card with the 3D Foam Creative Embellishment Kit and I showcase how to Wear Your Adhesive on the Outside!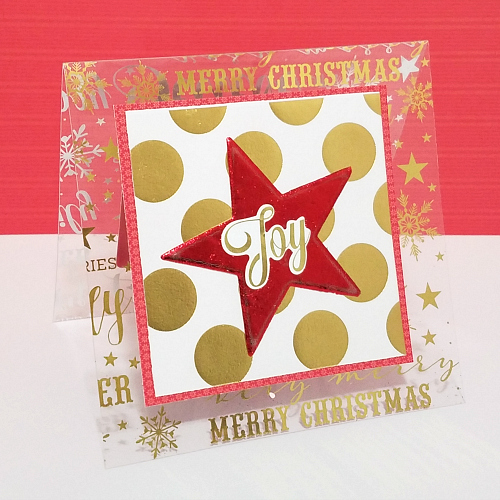 First of all, I wanted to make a unique Christmas card and decided to go with an acetate base.  It's a fun challenge to make an acetate card using creative twists to cover up the adhesive on the back sides!  Keeping things simple, I decided to adhere my cardstock to the acetate using my E-Z  Runner® Permanent Strips.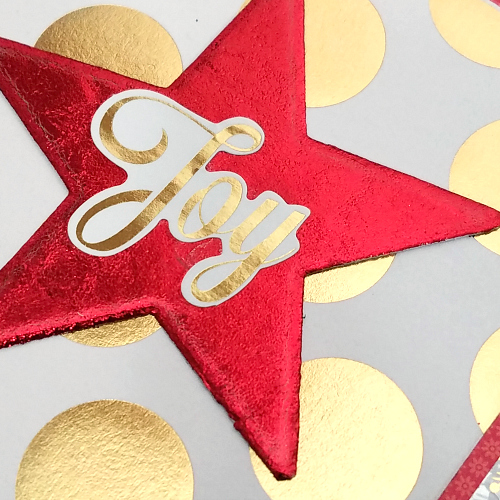 Due to the fact that I wanted some glamour for this card, I used the 3D Foam Creative Embellishment Kit to create my star.  First I ran the 3D Foam Creative sheet thru my cutting machine and cut a big star.  Then I peeled off the top to reveal the adhesive on one side and set the foil on top.
The kit comes with silver, red, gold, green, and blue foil!  Since I was making a Christmas Card, I opted for red. I ran it thru the machine again and just like that, I had a beautiful, big, foiled star. In addition to the foiled acetate and foiled patterned paper, a foiled star made for a nice trio!
Video Tutorial for Christmas Card with 3D Foam Creative Embellishment Kit
To coordinate the inside of the card I added a square on the top part and just added a few simple stickers.  Additionally, for the bottom part, I wanted to add a gift card.  Due to the fact that I wanted to make it easy to remove, I used an Adhesive Dot Large Repositionable.  These are perfect for times like this when you want it to be easily removed but held in place in the meantime.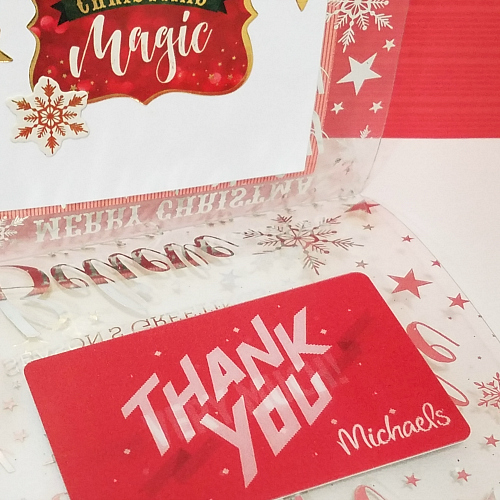 Thanks so much for joining me today!
-Christine
Scrapbook Adhesives by 3L® Supplies:
E-Z  Runner® Permanent Strips Refillable
Adhesive Dots Large Repositionable
3D Foam Creative Embellishment Kit
Other Supplies: Acetate Paper, Stickers, Patterned Paper: Paper House Productions; Patterned Paper: Doodlebug Design