Looking for a sweet Valentines idea for a card? It's Valentine's Day! Although we don't usually go all out for this day, I do like to personalize little things here and there for my kiddos.
This year we kept it simple with each receiving a card with a gift card inside to a favorite place of theirs for a mommy or daddy date. This is where they get one on one quality time doing something they love. I can never give gift cards in the boring packaging it comes in so I made these sweet cards today with some left over pieces I had on my crafting desk.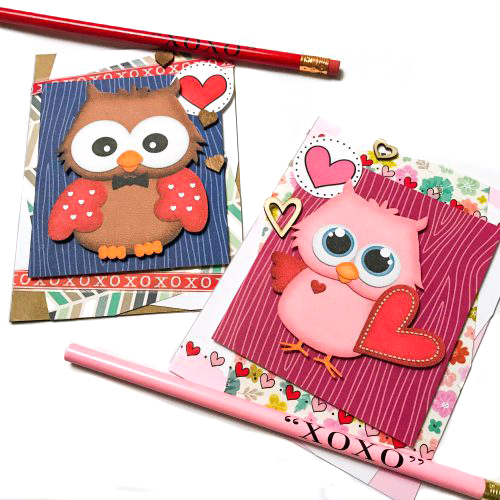 Sweet Valentines for the Kids
First, gather up my supplies such as patterned papers, clear stickers, colored cardstock card bases and my Adhesive Sheets 4×6 in. These adhesive sheets make attaching large cardstock pieces a total breeze! Also I love to have full adhesion all along the card base some nothing comes apart later. I also grabbed my 3D Foam Squares White Regular. I knew that all my pieces were flat so I would need to raise a few to add some dimension to the card front.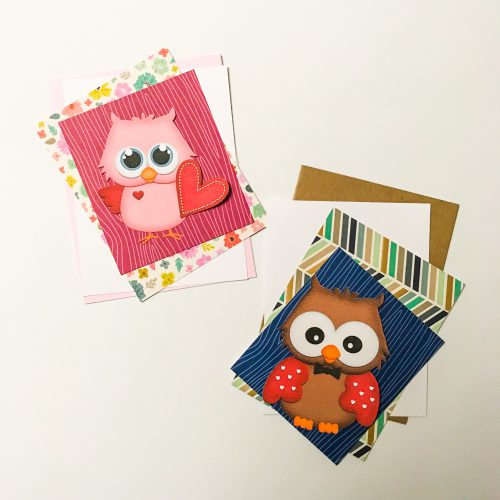 You can see in the photo below that it covers perfectly.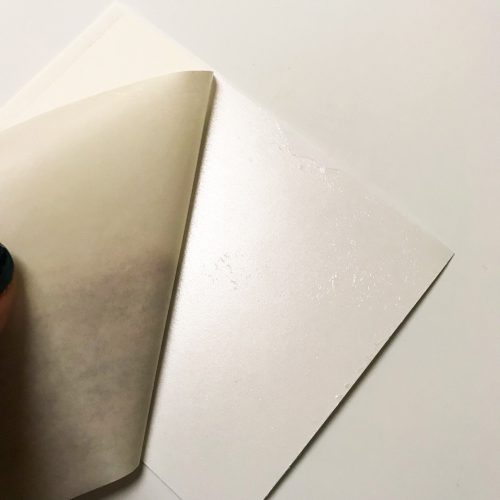 Both cards were created the same way. I layered white cardstock on an angle, then layered patterned paper on the opposite angle for a fun asymmetrical look.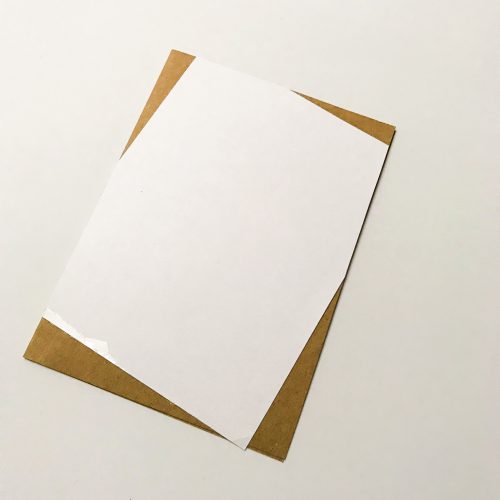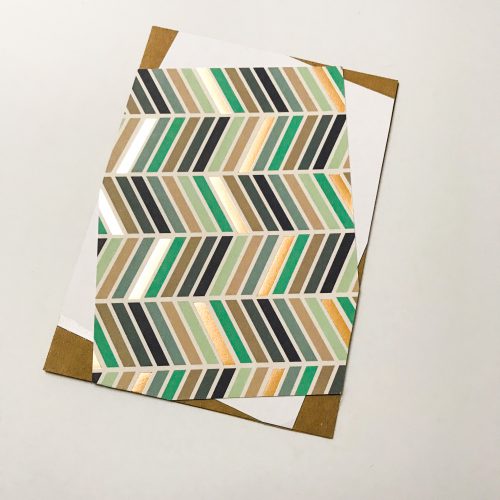 Next, I used my 3D Foam Squares White Regular to adhere the next piece of paper. This is actually a card base with wood grain patterned that I love so I just cut it up for this project. Then I did the same for the owl piece and placed it right in the center.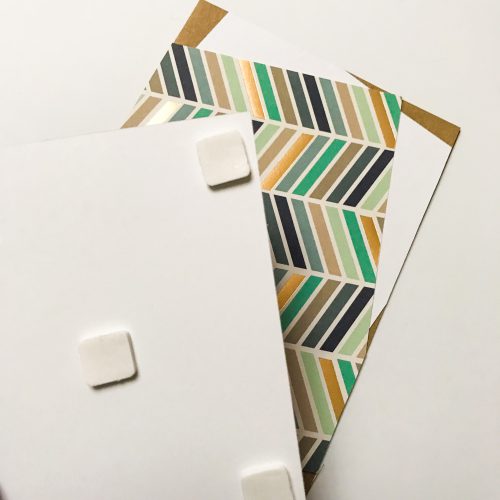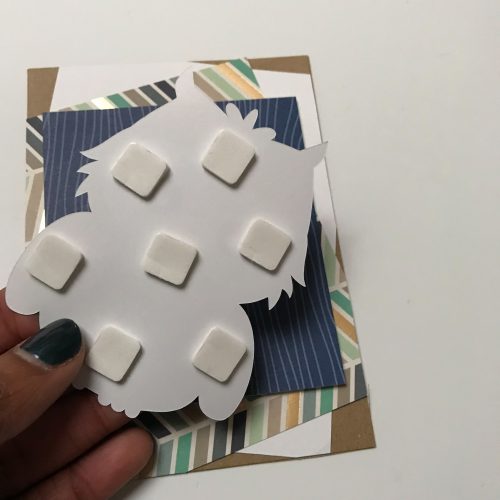 For the finishing touches on both cards, I pulled out some clear stickers, wood veneer, and my Dual Tip Glue Pen.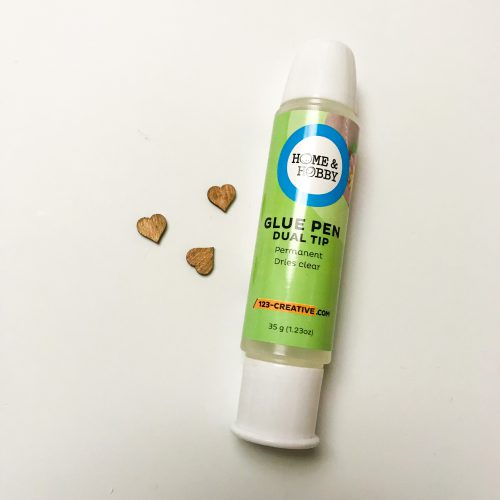 I love how these turned out! So excited to give these to my kids. Some more images below – super cute and colorful!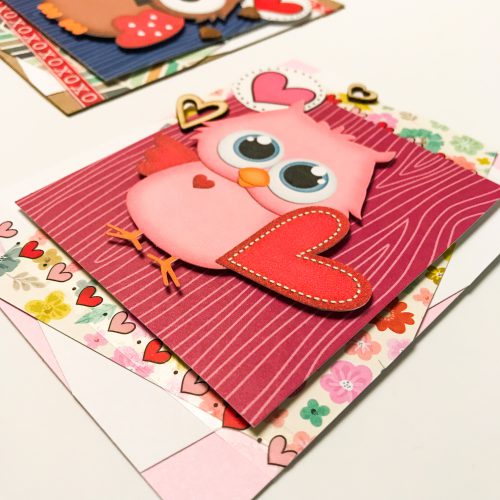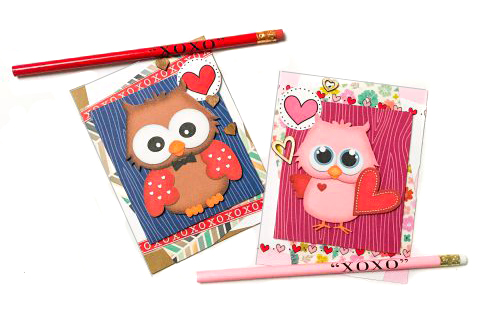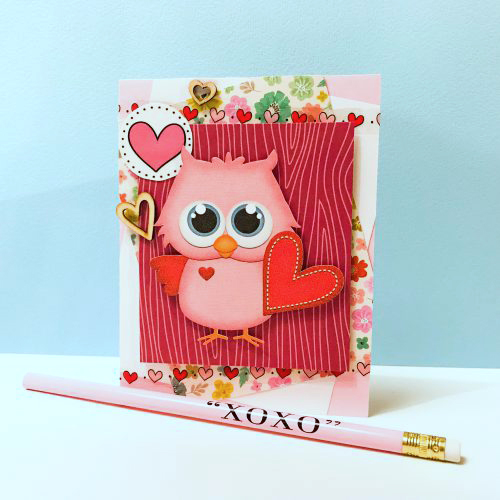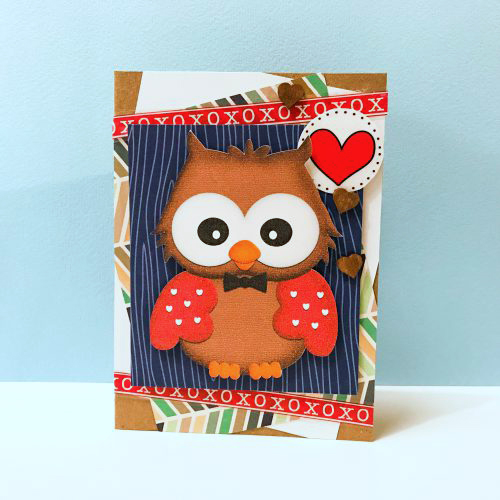 Scrapbook Adhesives by 3L®:
3D Foam Squares White Regular
Adhesive Sheets 4×6 inch
HomeHobby by 3L®:
Dual Tip Glue Pen
Other:
Cardstock, Patterned Papers, Stickers and Wood Veneer
Pin this!