Greetings!  Shellye McDaniel here today to share a fun new idea on sending snail mail with an Embroidery Hoop Mail Pocket!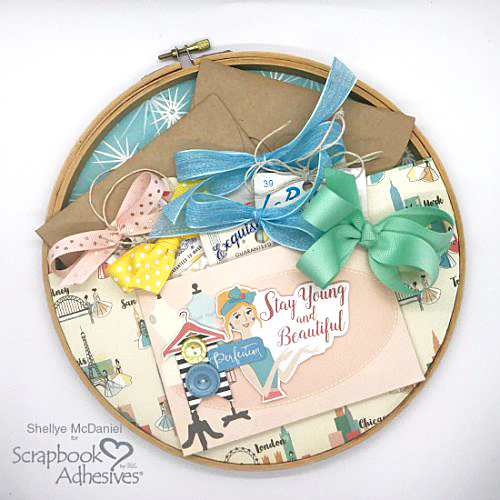 Let's Get This Hoop Started!
To begin, you will need a  9″ bamboo embroidery hoop and some of your favorite double-sided scrapbook paper.  From Scrapbook Adhesives you will use: Extreme Double-Sided Tape 1/8 inch, Dual Tip Glue Pen, Adhesive Dots Large and 3D Foam Circles White Mix.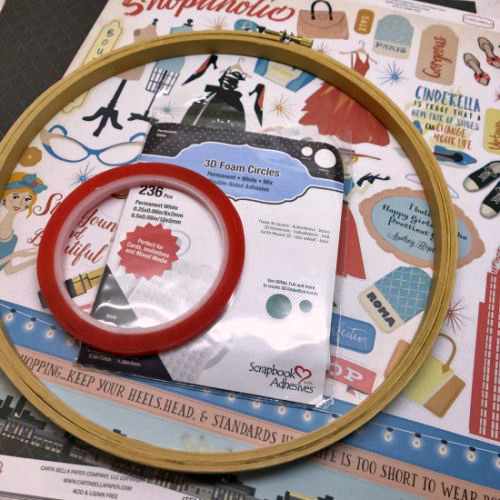 The first step is to add a panel of paper to the back of the hoop.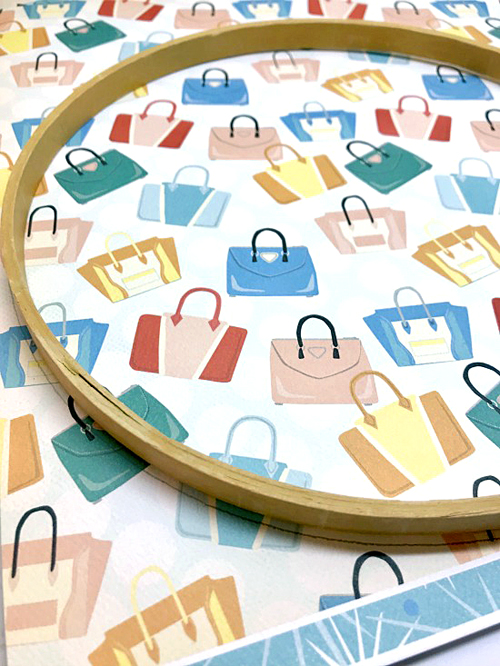 You will need to separate the hoops. Trace the outer edge of the inner hoop onto patterned paper and cut out.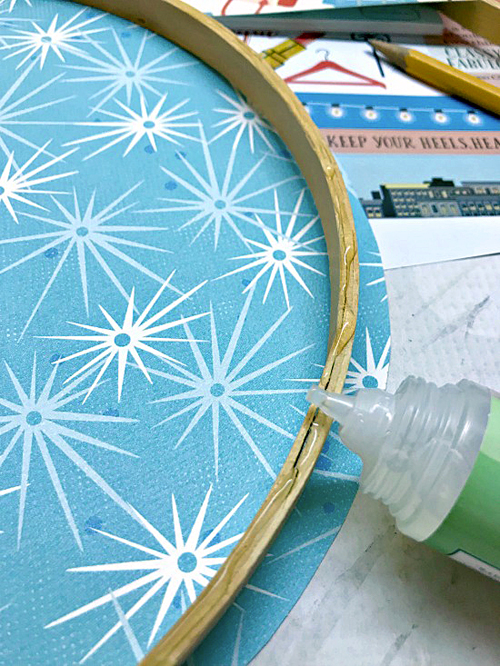 Use the Dual Tip Glue Pen to add glue around the rim of the hoop.  Next, attach the circle of patterned paper.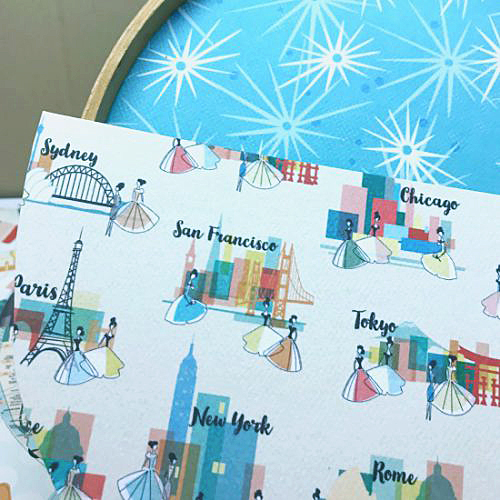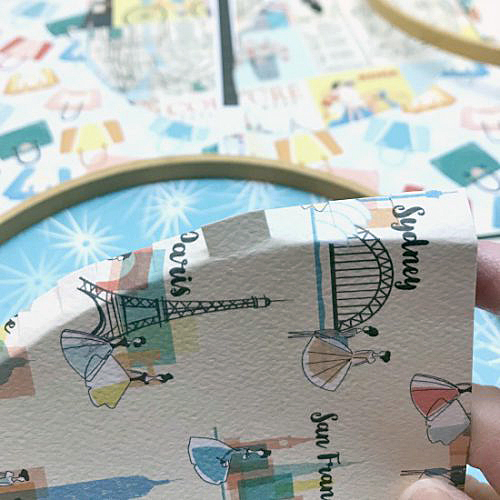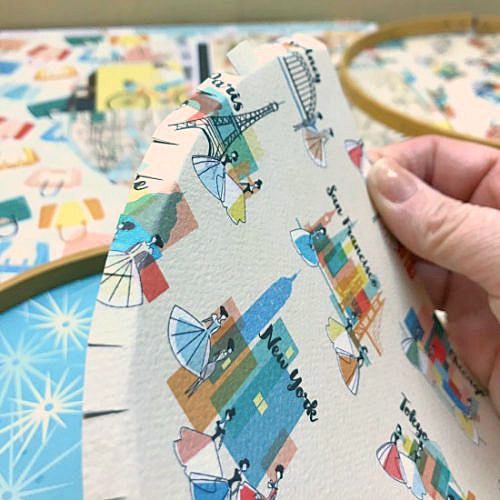 To construct the pocket, trace the outside edge of the larger hoop onto patterned paper.  You will only need a half-circle, so keep that in mind when tracing.  Cut the paper and leave approximately 1/4″ margin.  Next, make cuts from the margin's edge to the trace mark to create pleats (as shown above).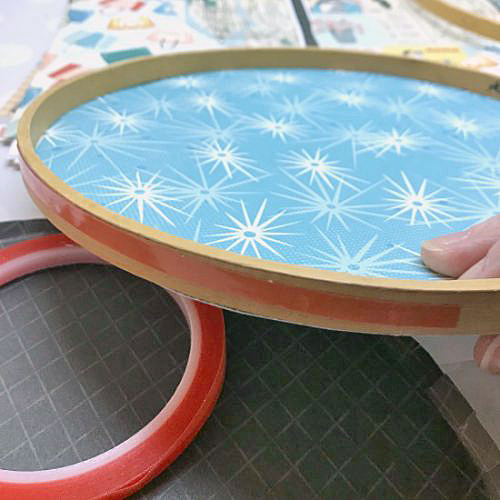 For the pocket, you will want a high tack adhesive: Extreme Double-Sided Tape 1/4 inch. Apply the adhesive around the outer edge.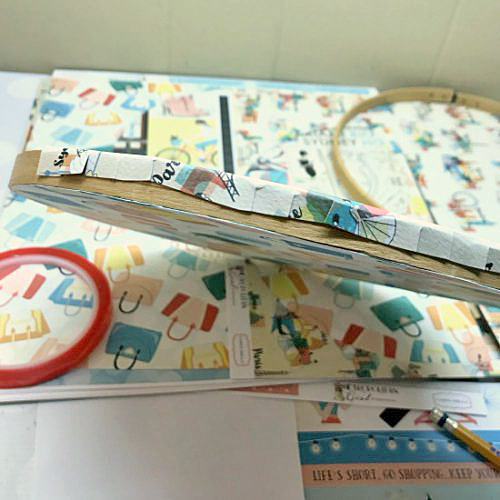 Now that the pocket has been added, reattach the outer hoop and secure in place with the tension knob.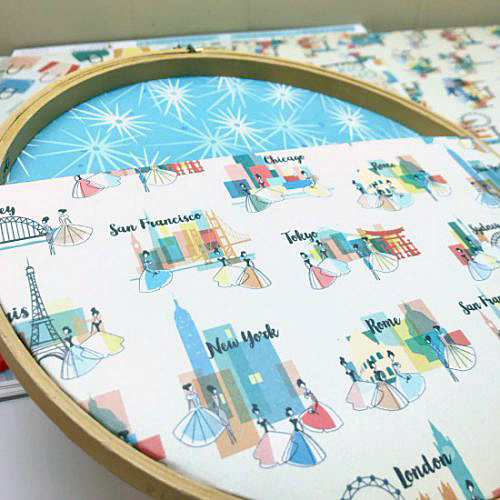 Let's Decorate!
4 X 6 Journal Cards make perfect mini pockets!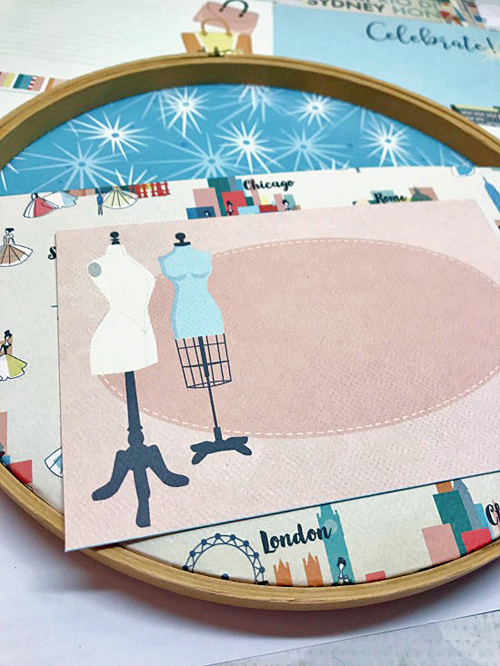 First, you will need to score the two sides and bottom of the card 1/4″ from the edge.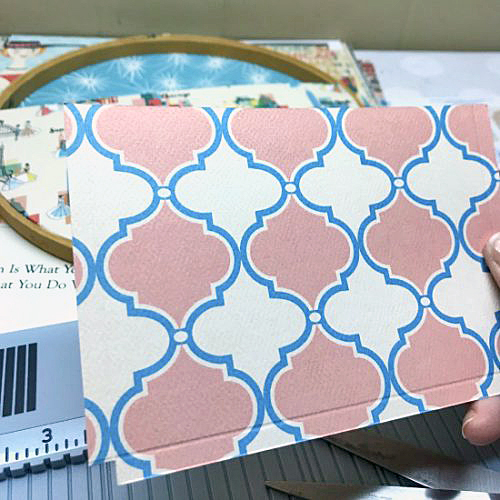 Next, fold along the score lines and apply a strip of Extreme Double-Sided Tape 1/4 inch to the folds.  Attach to the center of the larger pocket.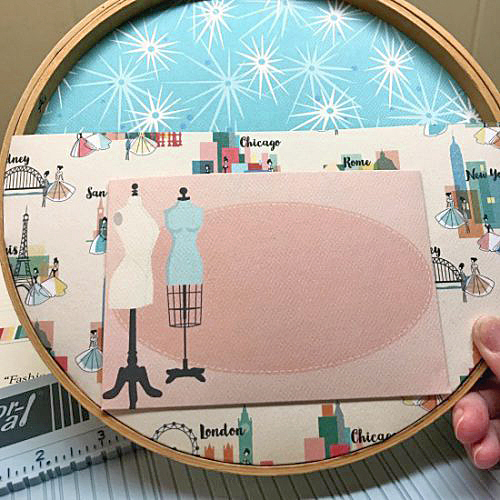 I am not a "flat sticker" kind of girl, so I almost always use 3D Foam Circles or Squares to give them dimension!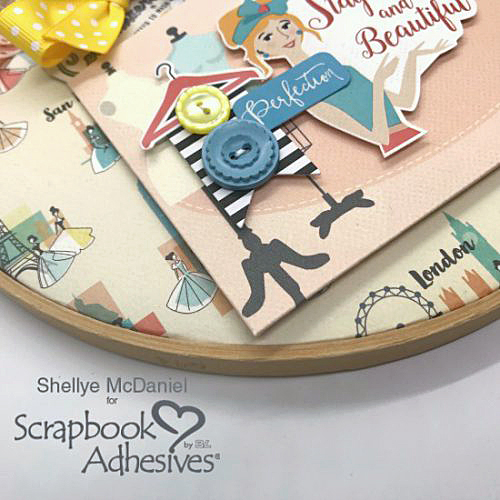 For the button application, I used the Adhesive Dots Large or whatever size you need depending on the button size.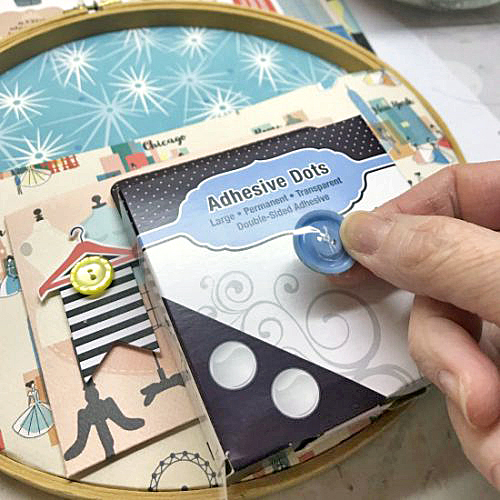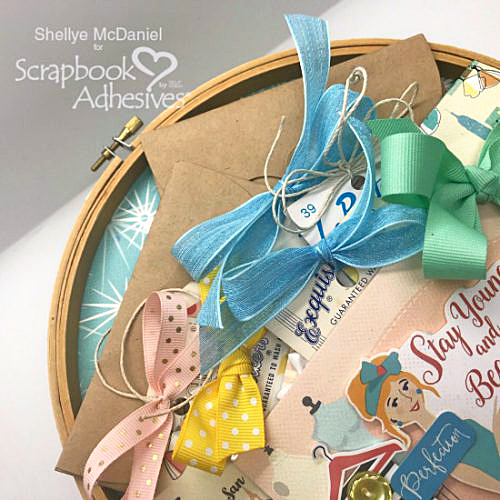 When decorating the vintage button cards, I also used 3D Foam Adhesive and Adhesive Dots: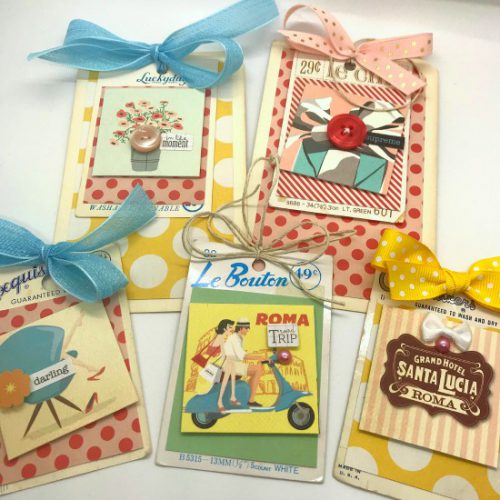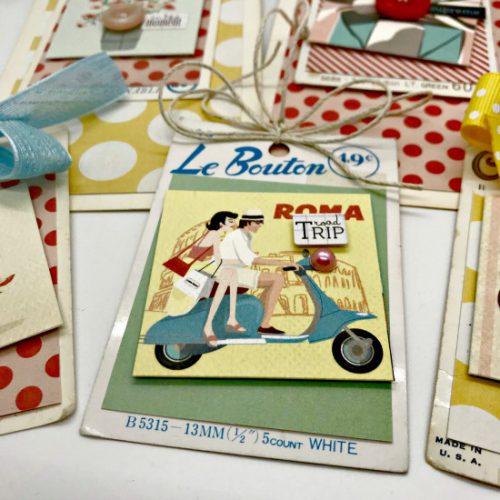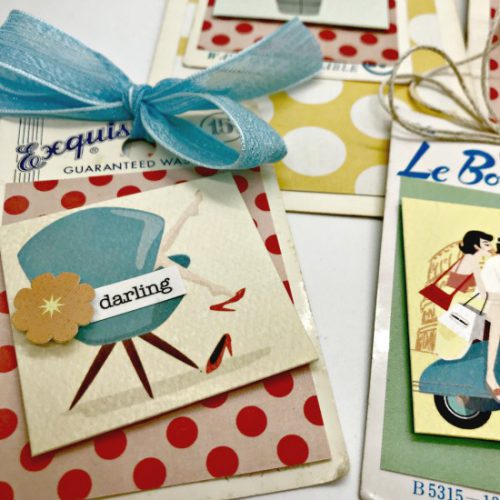 Larger tags and mini envelopes were stuffed into the larger pocket.  Add ribbons, bows and other ephemera pieces that your snail mail recipient will love!
Thank you for joining me today!



Creative Time: over an hour
Skill Level: Intermediate
Materials Needed:
Scrapbook Adhesives by 3L® Products:
Adhesive Dots Large 
3D Foam Circles White Mix
HomeHobby by 3L®:
Extreme Double-Sided Tape 1/8 inch
Dual Tip Glue Pen
Patterned Paper & Stickers: Carta Bella Paper
Ribbon: May Arts Ribbon