Are you looking for handmade home decor pieces for the holiday? We have two projects to inspire you with, using Graphic 45. Stay with us until the very end to enter to win the giveaway, but first, let's look at the beautiful projects!
Don't miss out on the other days that we shared Christmas inspiration!
CLICK for Day 1: Christmas Box, Cards and Tags Abound with Graphic 45
For Day 2, HERE: Holiday Album, Card and Tags with Graphic 45
VISIT Day 4: Christmas Diorama and Keepsake Box with Graphic 45
Our last day: Holiday Keepsake Box and Scrapbook Page with Graphic 45
Handmade Merry Banner by Valerie Ward
For my project featuring Graphic 45's gorgeous Christmas Magic Collection, I created a banner for my fireplace!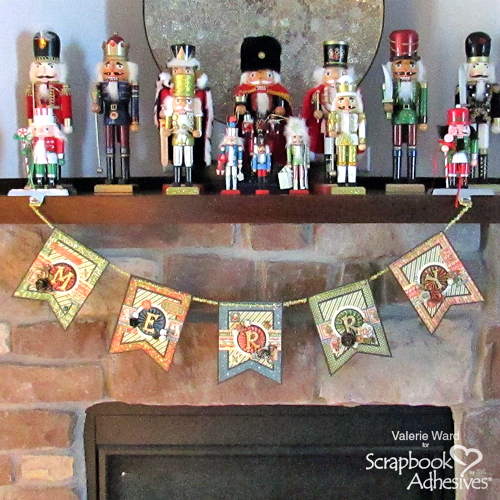 I used a banner punch board to create all the varying banner sizes that I needed. To adhere all the different layers of paper together, I used my E-Z Runner® Grand Refillable Dispenser with the E-Z Runner® Grand Permanent Strips Refill cartridge.
The letters were cut from craft dies, glued together with the Dual Tip Glue Pen, and attached with E-Z Runner® Grand Ultra Strong Refill adhesive to paper rosettes which were assembled with Premium Double-Sided Tape 1/8 in., then attached to die cut circles using the same Ultra Strong Refill adhesive (which are then attached to the die cut scalloped circle shapes).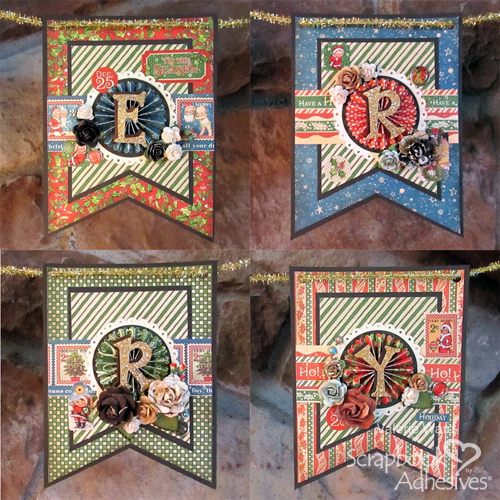 All of the floral bling is adhered to the banner pieces using Adhesive Dots Small and Adhesive Dots Large. My final step was to punch circles in the upper corners of each banner piece with a circle punch, and string tinsel ribbon through them.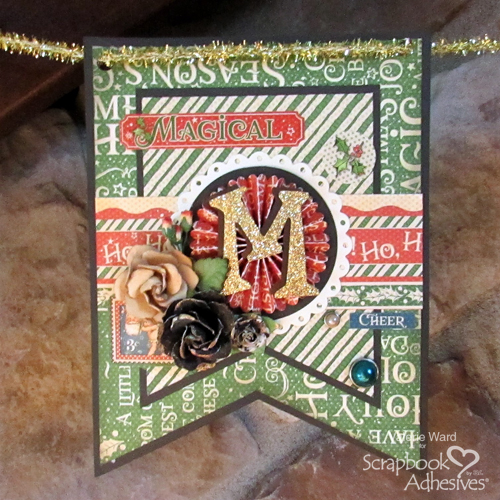 Creative Time: 60 minutes
Skill Level: Intermediate
Materials Needed
Scrapbook Adhesives by 3L®
Graphic 45 
Other: Banner Punch Board: WeRMemory Keepers; Craft Dies: Sizzix and Lawn Fawn; Hole Punch: Fiskars; Paper Flowers; Tinsel Ribbon
Pin It!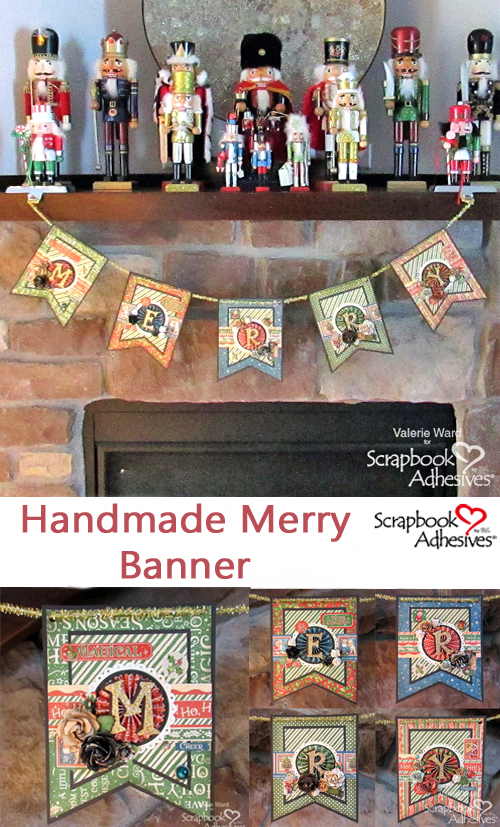 Handmade Holiday Card Box by Shannon Morgan
Are you like me and never quite know what to do with your Christmas cards? I always end up taping them to a wall. I wanted to do something different this year and Graphic 45 provided me with the perfect solution! They have book boxes that are just ideal for storage and display.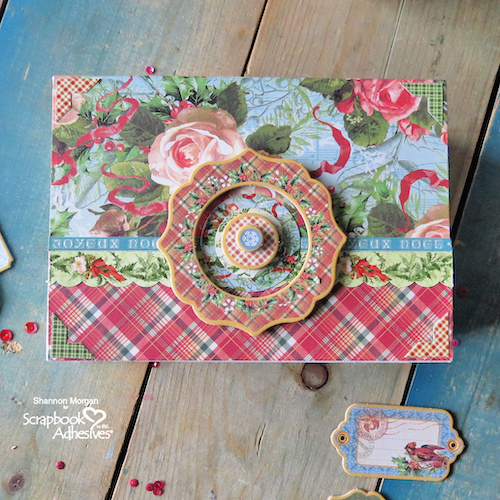 I used some coordinating 12 Days of Christmas papers along with my Scrapbook Adhesives by 3L® adhesives to create this adorable card box just in time for the upcoming holiday season!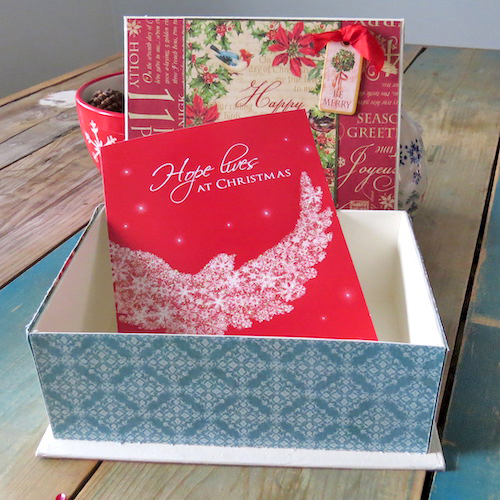 You'll find some simple embellishments tucked here and there. I used 3D Foam Squares to make the embellishments pop as shown in the pictures. If you are searching for a solution, this inspires you to create your own card box! Have a great holiday season!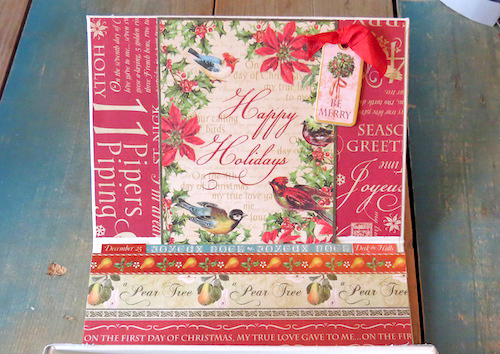 Creative Time: 60 minutes
Skill Level: Beginner
Materials Needed
Scrapbook Adhesives by 3L®
Graphic 45
Other: Red Ribbon
Pin It!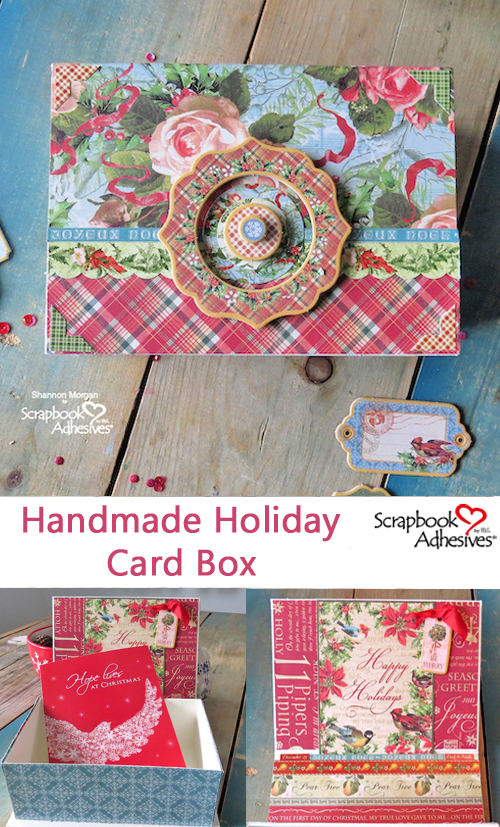 Holiday Gifts Giveaway Details
To enter to win, click through the Rafflecopter App. Winners will be randomly picked. International Entries are welcome!
We love to hear from you! If you cannot see the comment section at the bottom of this post, please CLICK: Handmade Christmas Banner and Card Box with Graphic 45 and scroll down to the bottom of the post.
Visit our Website and Blog!
Sign up for our Newsletter so you never miss a contest or giveaway!