A time for old and a time for new. That's the theme for today's post – featuring some older classic products as well as some of our newest products! Christine Meyer joining you today to show you how I made the class Creative Photo Corners pair perfectly with our new foils for a one of a kind Scrapbook Layout! But what really stands out is that this scrapbook layout has a Creative Photo Corner Background.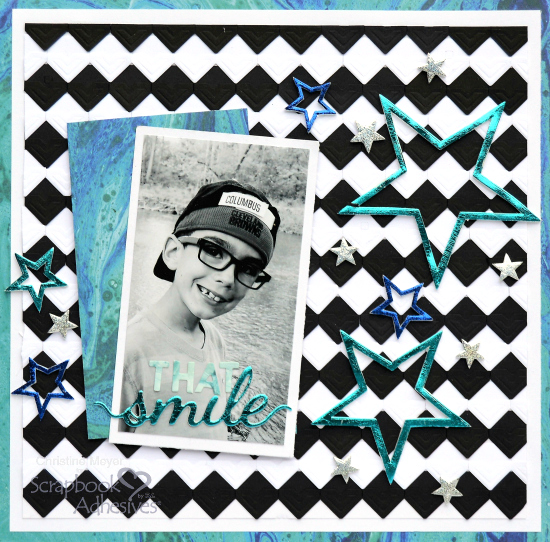 This is a clean style layout but the background is anything but simple!
Creative Photo Corner Background Details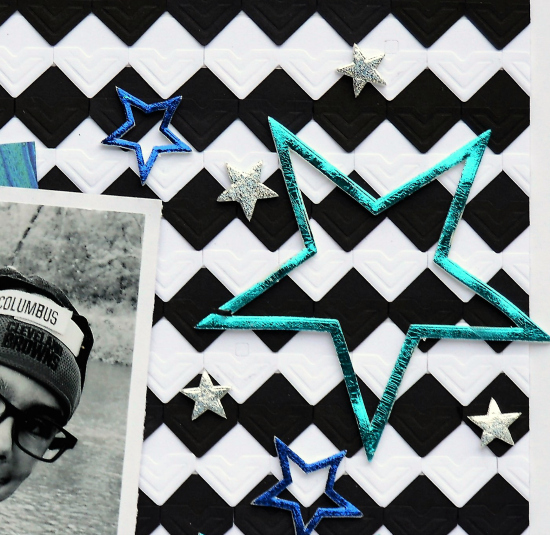 The entire black and white background that you see is made up of Creative Photo Corners. This was somewhat tedious but definitely not difficult! It just required me to take my time to line things up! All you really need to make it happen though is a ruler and a lot of the Creative Photo Corners!
Close-ups of the 3D Foam Shapes and Foil Accents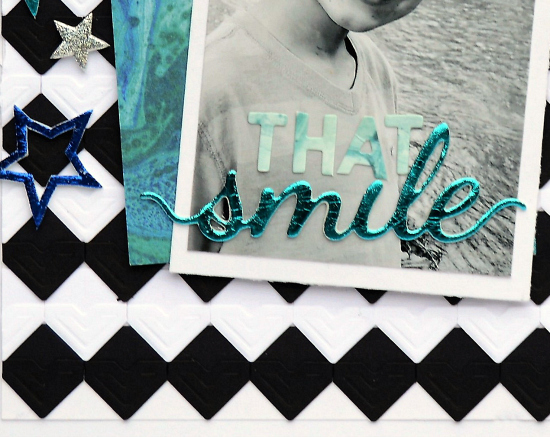 Because of the complexity of the background, it was very important that I keep the embellishing simple so that the picture still stood out! I opted for just some letter stickers, one sheet of patterned paper, and some 3D Foam Products. I created the word smile with my metal die cut machine, a "smile" die, and the 3D Foam Creative Sheets!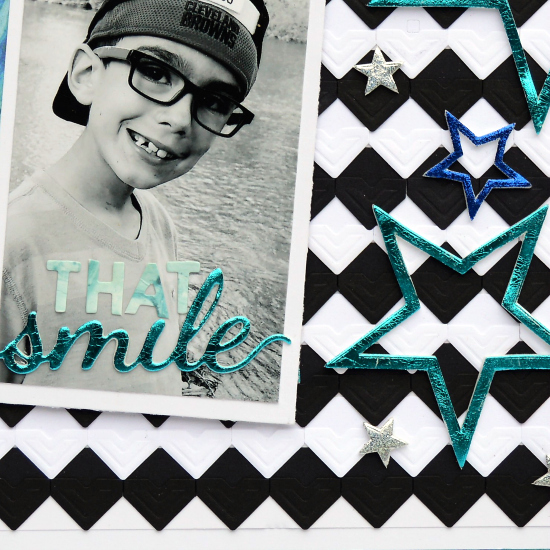 Finally, let's take a look at those stars and all the gorgeous Metallic Transfer Foils Variety and Metallic Transfer Foils Holographic packs! With so many new foils to choose from, you can really make your layouts shine!
I decorated all the 3D Foam Stars with foils and it couldn't have been easier. Simply add the 3D Foam Stars, then peel off the top and set the foil on (the pretty side facing up). You just rub the foil a little and it sticks right to the 3D Foam Products. No extra machines needed!
Thanks for joining me today, I hope I've challenged you to think outside the box on things to do on a Scrapbook Layout with Creative Photo Corners!
Creative Time: 90 minutes
Skill Level: Intermediate
Materials Needed
Scrapbook Adhesives by 3L®
E-Z Runner® Grand Refillable Dispenser
3D Foam Creative Sheets White
3D Foam Stars
Metallic Transfer Foils Variety
Metallic Transfer Foils Holographic
Creative Photo Corners Black
Creative Photo Corners White
Crafty Foam Tape White
Other
Patterned Paper & Letter Stickers from Paper House Productions
Love It and Save It to Pinterest!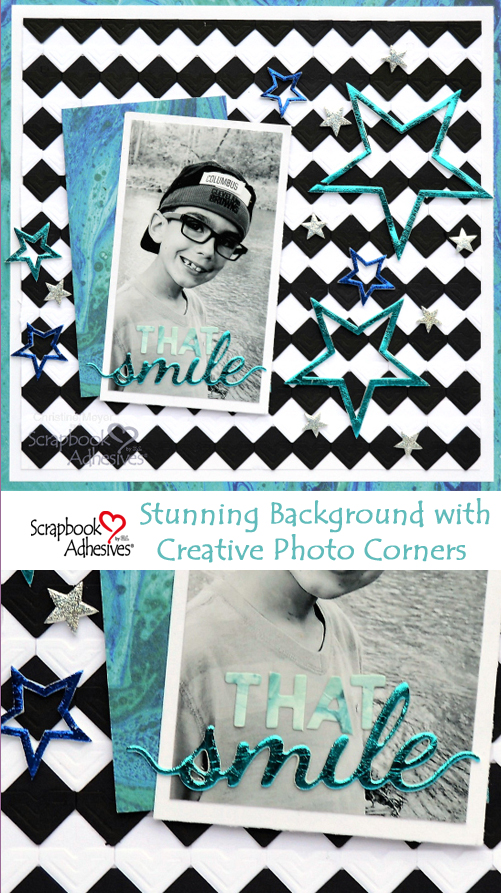 Let's Connect!