Valentine's Day is right around the corner and my Love Note Box is sure to give you all the heart eyes! Hi friends, Linsey here today sharing this fun and family-friendly Valentine's project that will have everyone in the house spreading the L.O.V.E.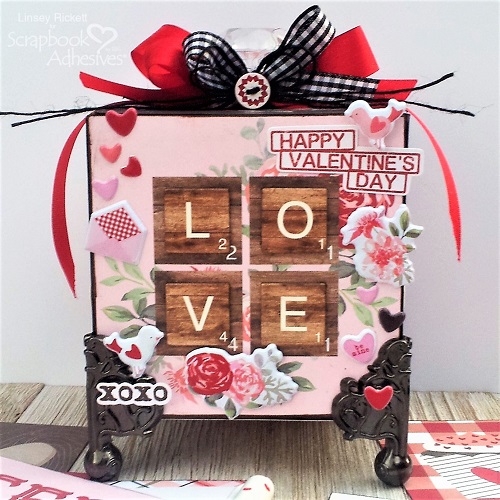 Love Note Box Details
Start with a 4 x 4 x 4″ square cardboard box and cover all sides with Valentine's themed patterned paper using E-Z Runner® Ultra Strong Refillable Dispenser. This adhesive is the best for paper construction like this project. I always use it on my altered and home décor creations and have never been disappointed!
Decorate the sides with chipboard and puffy stickers. Note that I used 3D Foam Circles White Mix on the back of a few stickers for added dimension and interest.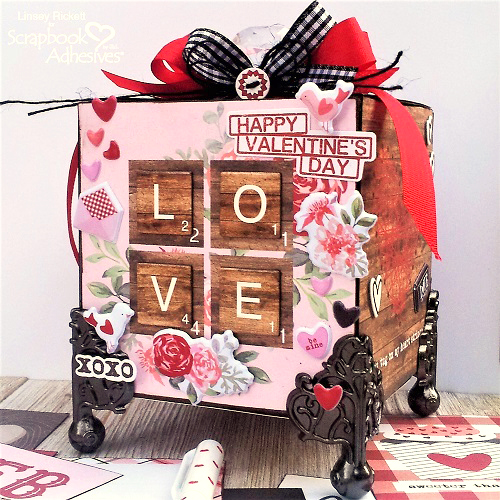 For the metal feet and crystalline knob were added with Dual Tip Glue Pen and it held beautifully! Make sure to allow full dry time. Mine dried for 24 hours before continuing, and you'll be impressed at how well this liquid glue works! The feet are super steady and the knob is holding strong, even with it being used daily to open and close the top of the box.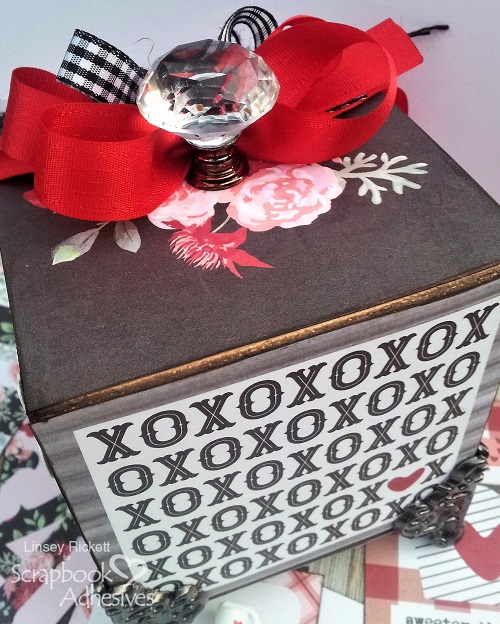 Ideas for the Love Note Box
Place the Love Note Box in the family room so everyone can share a sweet thought or two, an encouraging word of support or just a note to say "I love you" through notes! Add a set of note cards inside the box with a pen and brighten a loved one's day with words. All good stuff. Bring the Love Note Box out year after year and make it a new Valentine's tradition. Better yet, leave it out for year-round 🙂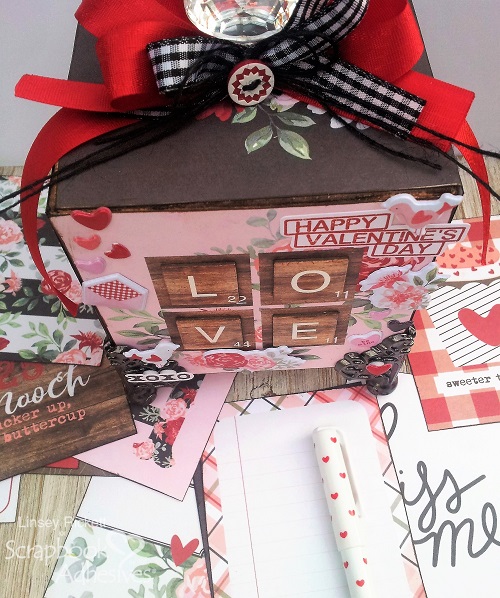 And that's all for me! Thanks so much for stopping by. I hope you've been inspired to make one for your home. Happy crafting!
Creative Time: 60 minutes
Skill Level: Intermediate
Materials Needed
Scrapbook Adhesives by 3L®
E-Z Runner® Ultra Strong Refillable Dispenser
E-Z Runner® Ultra Refill
3D Foam Circles White Mix
HomeHobby by 3L®
Dual Tip Glue Pen
Other
4 x 4 x 4″ Square Cardboard Box; Metal Feet (Graphic 45); Crystal Knob; Satin and Gingham Ribbons; Twine; Decorative Button; Valentine-themed Patterned Papers and Stickers
Love It! Save It to Pinterest!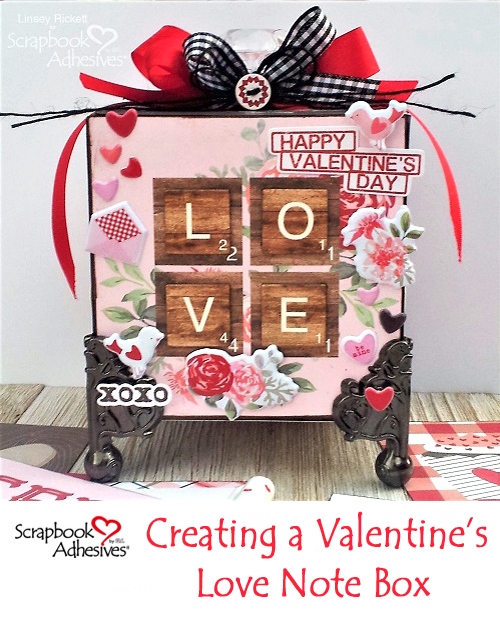 Let's Connect!