Hi friends! Dana Tatar here today sharing a patriotic scrapbooking layout. What better way to remember the excitement of the July 4th holiday than by adding extra sparkle to the page?! In addition to glittery embellishments, I use Metallic Transfer Foil in Holographic colors on chipboard fireworks.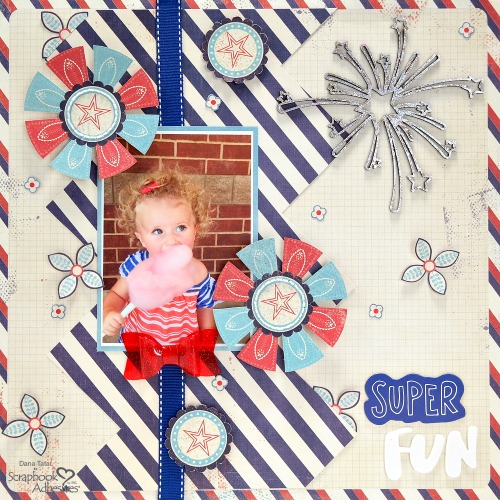 I just love the colorful shimmer and shine the Metallic Transfer Foil adds to my design! All the sheets of Metallic Transfer Foil are quick and easy to apply using Scrapbook Adhesives by 3L® products. No additional tools, gels, powders, or heat are required, which makes this process super fun.
Make Patriotic Scrapbooking Embellishments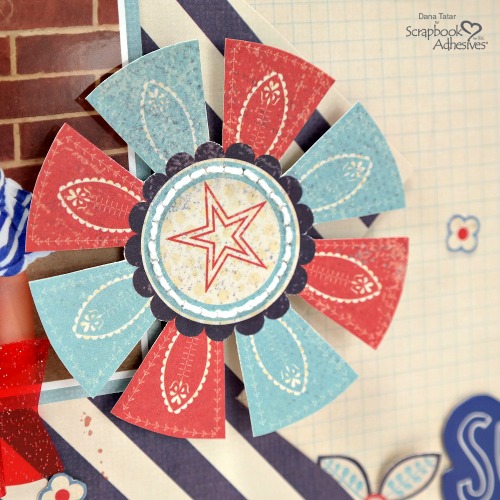 To begin, I adhered the base layers of patriotic patterned paper with the E-Z Runner® Grand Refillable Dispenser. Then I created layered embellishments for the page.
For additional texture, I stitched a couple of the larger patterned paper designs. Then I attached the starburst pieces to the layout with 3D Foam Circles.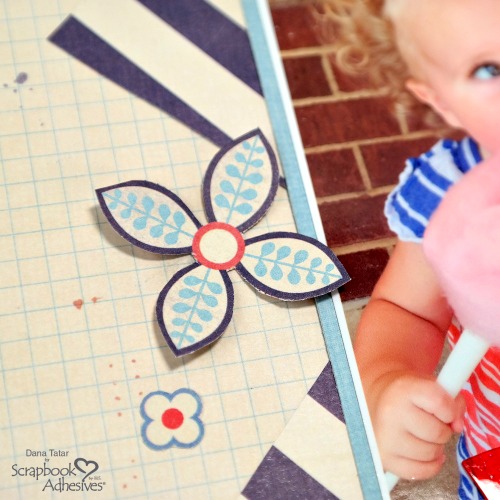 Smaller hand-cut embellishments can also create dimension. Attach small designs using Adhesive Dots Small and press firmly onto the center of the embellishment and curl up the edges.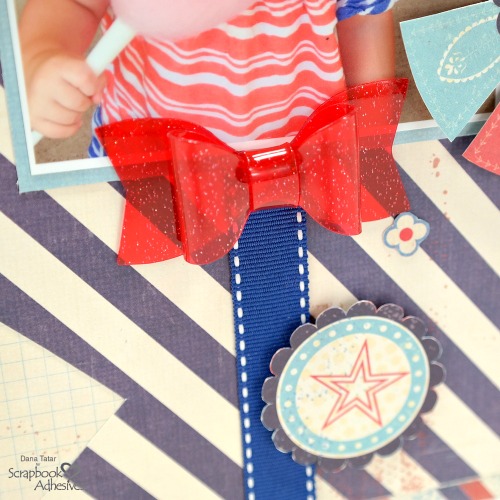 The patterned papers I used for this page have a matte finish. To add shimmer to my design, I selected shiny and glittery embellishments. I used Crafty Power Tape to secure the ribbon to the page. Ultra Thin Adhesive Dots are perfect for adhering plastic embellishments to all types of surfaces. They are nearly flat but strong enough to hold bulkier embellishments without extra height.
Add Foil to a Chipboard Die Cut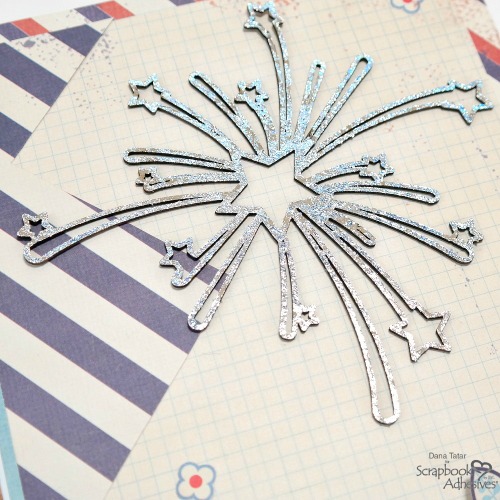 Prepare the chipboard firework for foiling. First, apply a layer of adhesive using a 12×12 Adhesive Sheet. Next, place the silver foil onto the adhesive surface and gently rub with a finger. To finish, peel away to reveal the foiled embellishment. Holographic Metallic Transfer Foils add colorful shine and dazzling luster to any adhesive surface.
Thanks for stopping by today!
~Dana
Creative Time: 60 minutes
Skill Level: Intermediate
Materials Needed
Scrapbook Adhesives by 3L®
Adhesive Sheets 12×12 Inch
Metallic Transfer Foil Sheets Holographic
Adhesive Dots Medium Ultra Thin
Adhesive Dots Small
Crafty Power Tape Dispenser 81ft
3D Foam Circles White Mix
E-Z Runner Grand® Refillable Dispenser
Other
Patterned Paper (Pink Paislee); Stickers (American Crafts); Chipboard (Creative Embellishments); Plastic Glitter Bow (American Crafts); Ribbon (Offray); Floss
Pin It!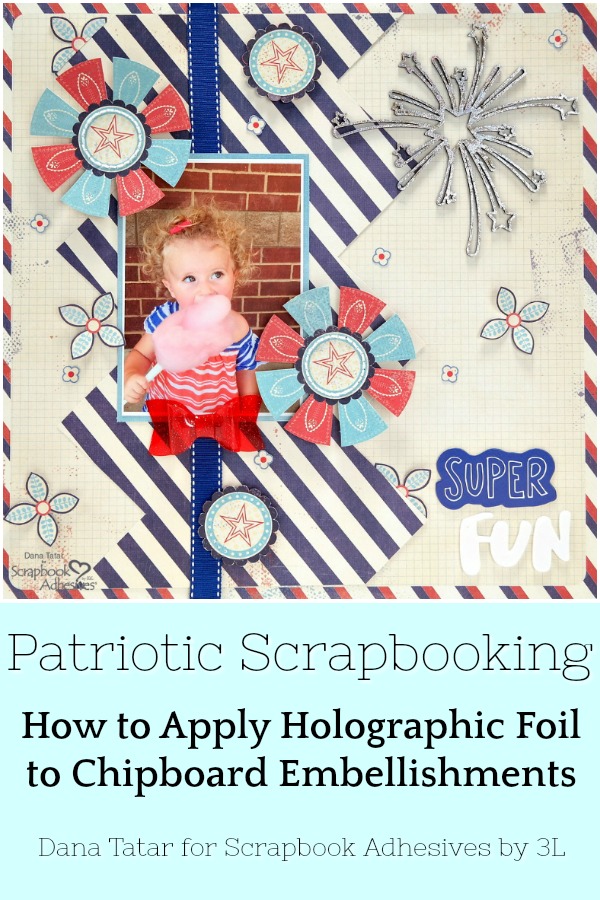 Visit our Website and Blog!
Sign up for our Newsletter so you never miss a contest or giveaway!