Hi everyone, Christine here today with a trio of notebooks! Call me traditional but I still like to use a notebook for many things, I've yet to put everything on my cell phone! I always carry a notebook in my purse and it makes me smile when they are pretty as well as useful. My notebooks are easy to make and I detail how to insert that elastic strap, which is great for holding receipts and business cards. These also make super teacher gifts. Let me show you how to make this trio of notebooks with Scrapbook Adhesives by 3L®.
A Trio of Notebooks Step by Step
I purchased 3 inexpensive mini notebooks from a local store. Next, I measured and cut 6 pieces of patterned paper, this is for the front and back of each notebook. Affix the patterned paper into place with E-Z Runner Grand Refillable Dispenser. You can aapply edge to edge adhesive so no worries of the paper lifting.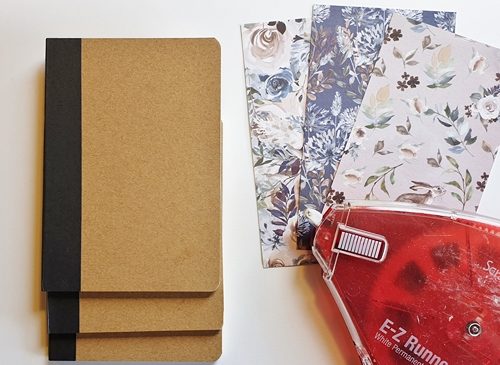 Use a nail file to sand the edges and this will also enable you to keep those attractive curved corners.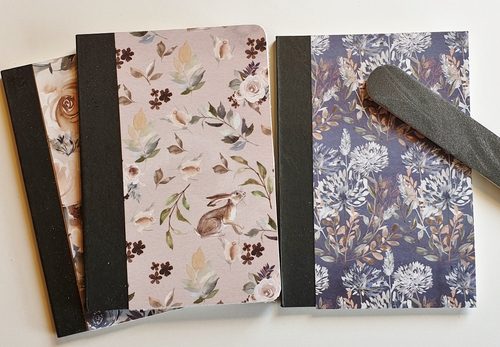 Apply a little Distress Ink to the edges, I chose to use Old Paper.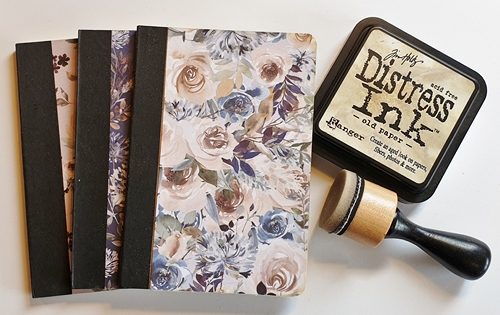 Using an eyelet setting tool, create a hole half way down the back cover of the notebooks and set a small eyelet. Thread a double length of thin elastic through the hole. Measure the elastic beforehand so that the loop slots around the notebook firmly.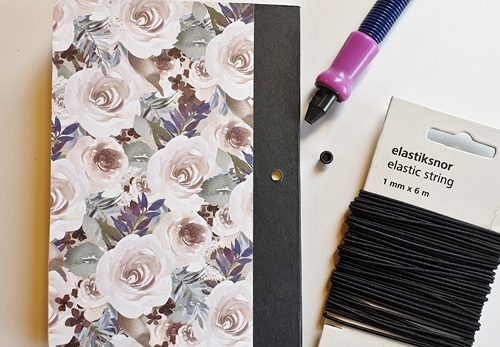 Secure the two elastic ends in place with Extreme Double-Sided Tape 1/2 inch. You don't want these to move so you need this excellent tape to guarantee a firm grip.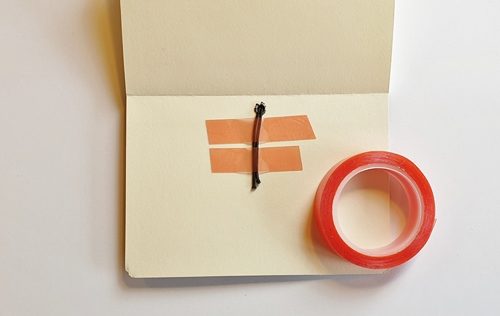 To hide the elastic ends secure down a page with Crafty Power Tape. Carry out this procedure for all three notebooks.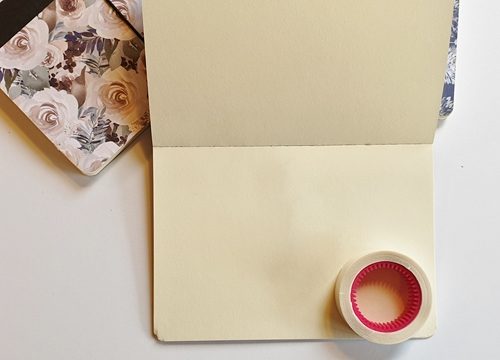 Here is the finished trio. By switching out the patterned paper you can make them for many occasions.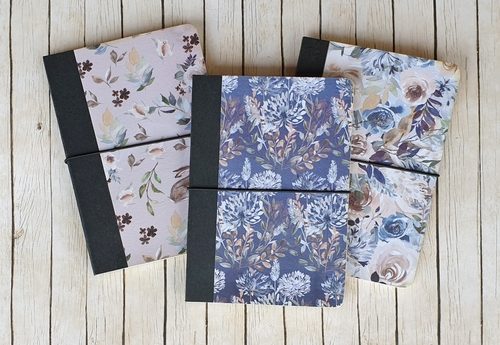 Thanks for stopping by and don't forget to check out the great products on the website.
Christine
Creative Time: 25 Minutes
Skill Level: Beginner
Materials Needed
Scrapbook Adhesives by 3L®
E-Z Runner Grand Refillable Dispenser
Crafty Power Tape
HomeHobby by 3L®
Extreme Double-Sided Tape 1/2 inch
Other
Mini Notebooks; Patterned Paper (The Paper Tree – Lakeside Blooms); Distress Ink; Eyelet Setting Tool; Eyelets; Thin Elastic.
Pin It!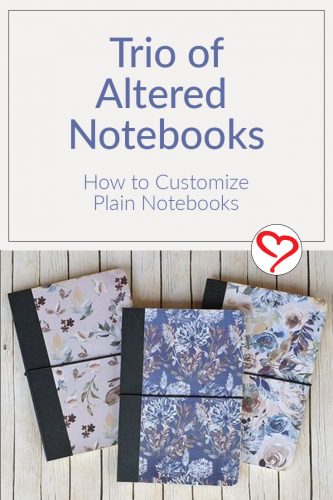 Visit our Website and Blog!
Sign up for our Newsletter so you never miss a contest or giveaway!