Hi friends! Dana Tatar here today sharing a fun Valentine's Day craft. I really enjoy making books. The signature of this mini book requires only a single sheet of 8.5 x 1- inch paper. This design uses a simple variation on an accordion fold, and unfolds to reveal a secret message, making it a fun gift for a special valentine!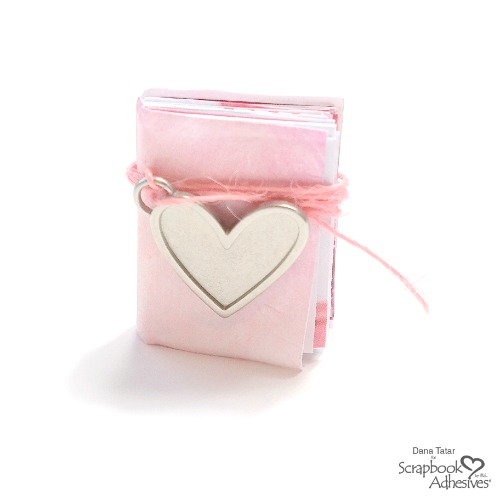 Mini Book Assembly
I used Extreme Double-Sided Tape to secure the folded pages, also called a signature, of the mini book to a paper cover. To add a string or ribbon closure to the book, peel the red liner from the tape and press the material onto the double-sided tape. Next, cover the tape with the signature and press to seal.
Embellishing the Mini Book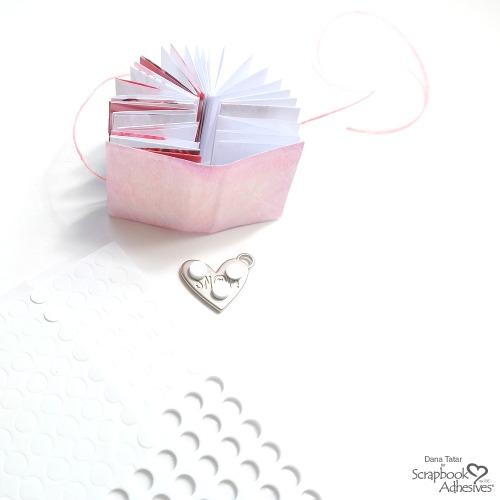 The strong permanent bond of 3D Foam Circles makes them perfect for use with all types of embellishments. The circle shapes in the small size fit perfectly inside the curves of my metal heart embellishment. The added height from the 3D Foam provides space for the string closure to wrap around the mini book.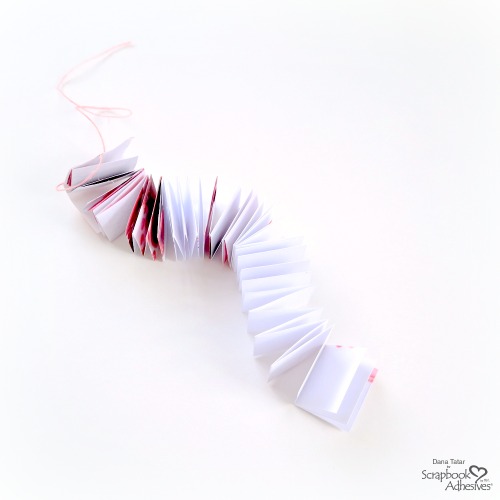 The mini book unfolds to lay flat, revealing a secret message. I'd love to have you stop by my blog for the complete tutorial and to read the message I hid inside the pages!
This simple craft is a fun way to let your Valentine know they are special. These mini books are more affordable than handmade cards, so I'm looking forward to passing these out to my friends and loved ones this month.
Creative Time: 45 minutes
Skill Level: Intermediate
Materials Needed
Scrapbook Adhesives by 3L®
3D Foam Circles White Mix
HomeHobby by 3L
Extreme Double-Sided Tape 1/2 in
Other
Specialty Paper; White Printer Paper; Silver Heart Charm (Simple Stories); Pink Twine (American Crafts); Archival Dye Ink (Clearsnap)
Love It and Save It to Pinterest!