Hi, all! Looking to make a special someone smile? Teri here to show you how to make a cute gnome-themed card and gift tag with an adorable Stampendous stamp! This card and tag are sure to bring a smile to the recipient's face!
Color and Flock on the Gnome Card
First, you'll want to stamp the gnome image on cardstock. Color it in with markers or pencils. Set it aside.
Create a top-folded card and let's add some texture with some flock! First, place a strip of Extreme Double-Sided Tape at the bottom of the card front. Remove the liner and cover it with flock. To secure, burnish the flock to the tape with your fingertips. When finished, just tap off the excess a few times on scratch paper.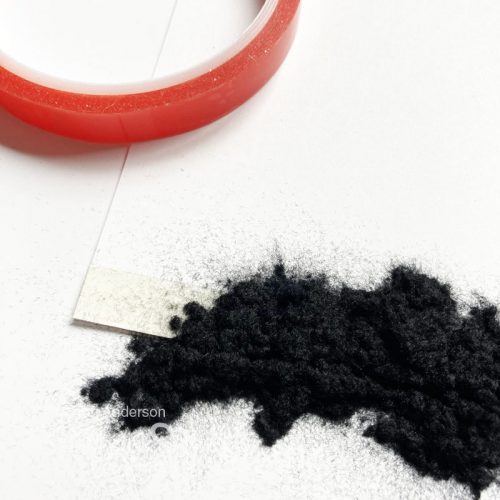 Add the Sentiment and Finishing Touches
Mat your gnome image and mount it to the card. Stamp a sentiment on a strip of cardstock and adhere it with 3D Foam Strips. Strips are great because you can easily cut them up to fit your sentiment strips, plus you can line up multiple strips to make a large strip.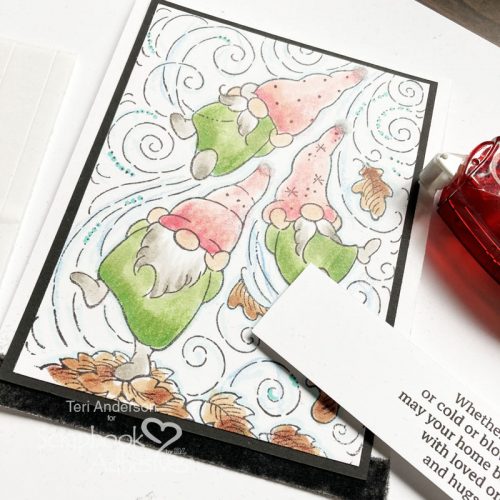 Decorate your gnomes by adding a pompom to the tops of their hats by putting a dot on them and then adding flock. To give the card a hint of glitz, add a few sequins as well.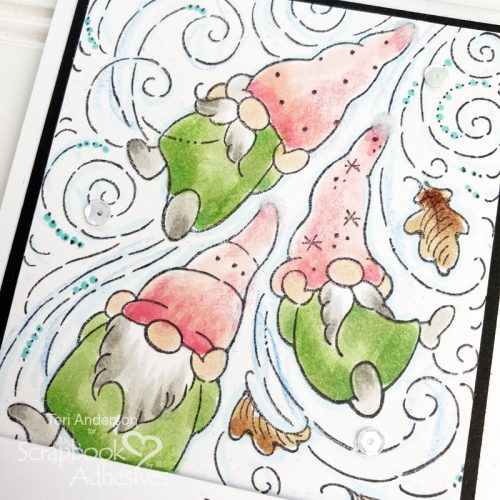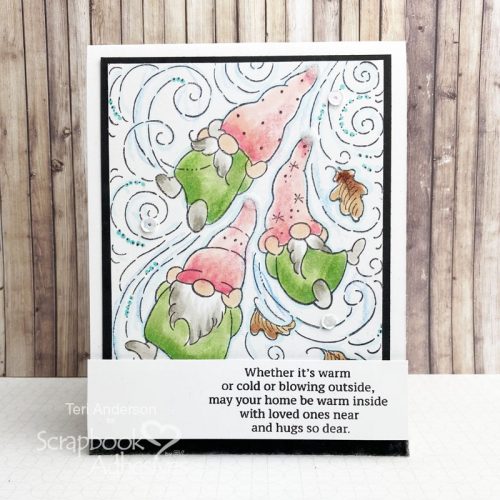 Your card is perfect as it is. Just add a handwritten sentiment inside it. You could also easily turn it into a gift card. Apply some repositionable adhesive to it and temporarily add a gift card!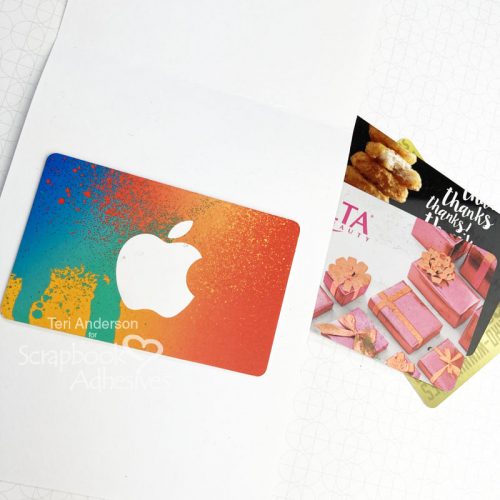 Create a Tag and its Base
You can easily create a gift tag using the tips I shared today. Rather than creating a card base, make a tag by cutting a rectangle, trimming the top corners, and adding a hole.
Embellish the gnome by adding a pompom with flock to his hat. Just like with the card, try adding some sparkle to your tag by embellishing it with a few sequins too!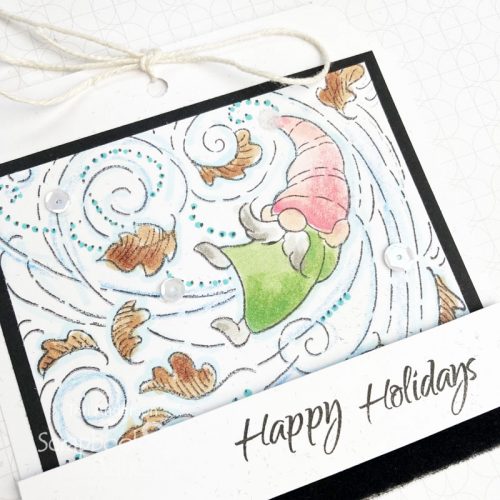 I hope you are inspired to make a gnome card and tag of your own! Thank you for stopping by today.
Happy creating!
Teri Anderson
Creative Time: 60 Minutes
Skill Level: Beginner
Materials Needed
Scrapbook Adhesives by 3L®
HomeHobby by 3L®
Other
White and Black Cardstock: Neenah Paper; Stamps: Stampendous! (Times Together Stamp Set, Slim Autumn Gnomes Stamp); Black Ink Pad: Ranger Ink; Markers: Copic; Flock: Stampendous!; Sequins: Pretty Pink Posh; Twine: The Twinery; Hole Punch
Save to Pinterest!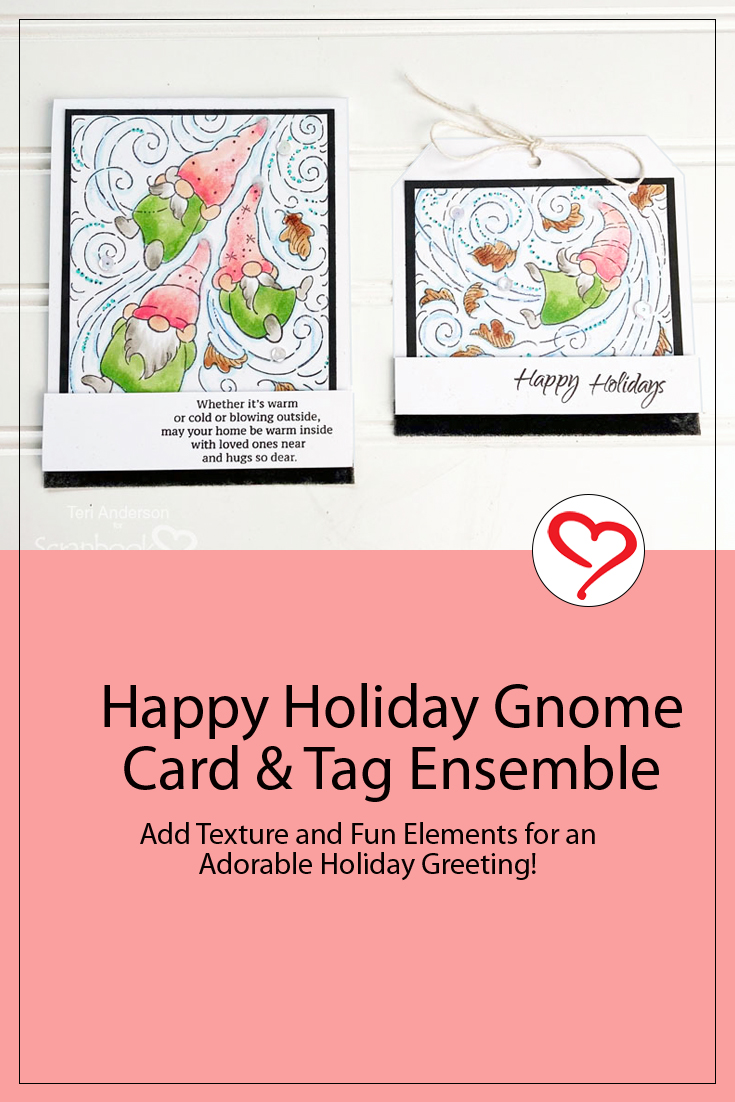 Let's Connect!