Hi, Connie here with a Mixed Media Snowflake Card using the 3D Foam Snowflakes as dimensional embellishments. They are fun and make for a pretty card. Scrapbook Adhesive by 3L® has 17 3D Foam Shapes to choose to create with.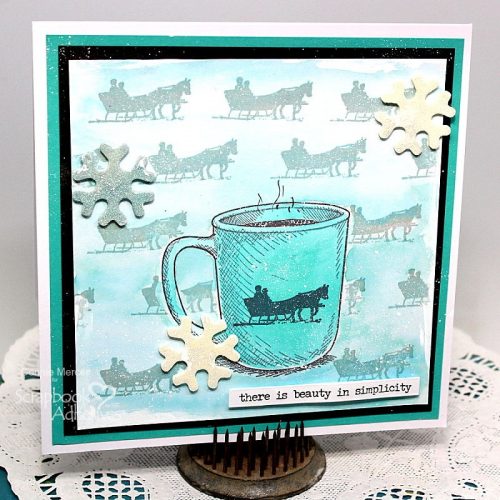 Stamp & Mask the Mixed Media Snowflake Card Panel
To build my card, start with a white background and stamp a coffee cup. Use the Archival Distress/Hickory Smoke to stamp the sleigh and then add Distress Oxides inks for the color. But first I needed to mask my cup.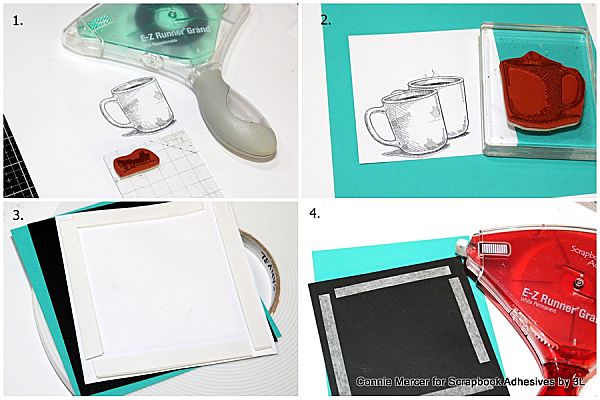 1. To make the mask, stamp a second coffee cup on a scrap piece of cardstock and trim it out.
2. To create the background, apply E-Z Runner® Grand Repositionable Dots Refill on the back of the coffee cup mask, and place it over the coffee cup image on the card front. Now randomly stamp the sleigh on the cardstock with Archival Distressed/Hickory Smoke. A light color ink works best.
3. Use Crafty Foam Tape White 54ft to attach the card front to the black cardstock mat.
4. Next, use the E-Z Runner® Grand Refillable Dispenser to attach the card front to the card base.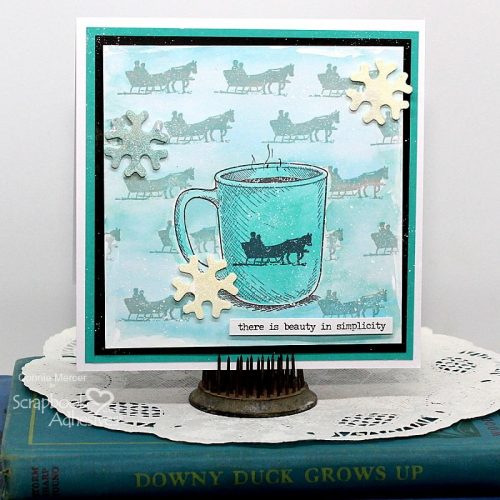 Add Background Coloring
Color the card front background with Distress Oxide inks watered down. I used blue tones. On the coffee cup, a sleigh was stamped in the center with Distressed Archival/Black Soot.
Wear Your Adhesive on the Outside with 3D Foam Snowflakes
To use these 3D Foam Snowflakes as embellishments vs. placing them between layers, we call it "Wear Your Adhesive on the Outside" and most do not need special tools. In this case, we are using pigment powder to add color and interest.
Simply remove the snowflake from the package, leaving the release sheet on its back, dip and press them into the powder until it is covered. Remove with tweezers, burnish the powder into the shapes and place them on the card front. That's it!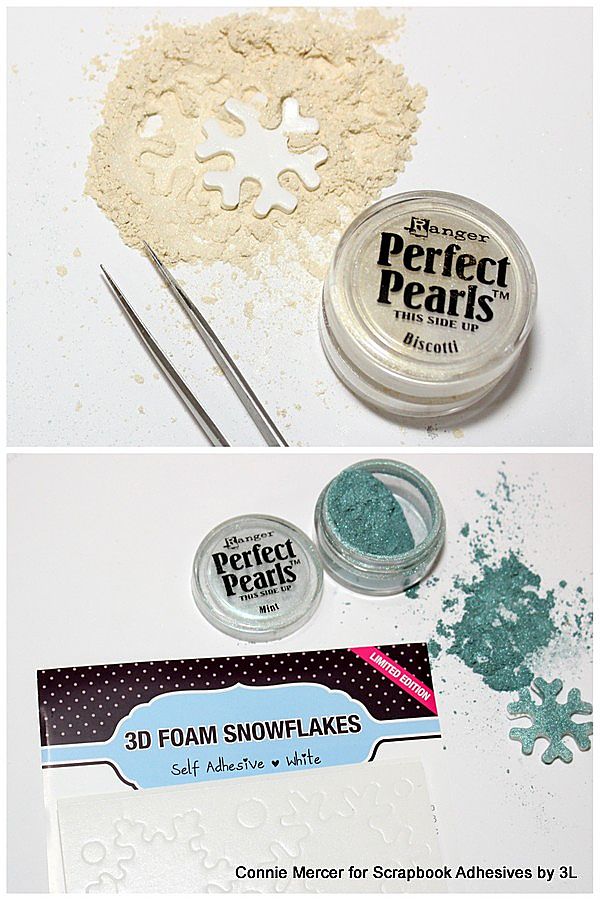 The Finishing Touches
Lastly, use the 3D Foam Strips to the back of the word sticker add it to the card front. Speckle with white acrylic paint. Call it good and cute!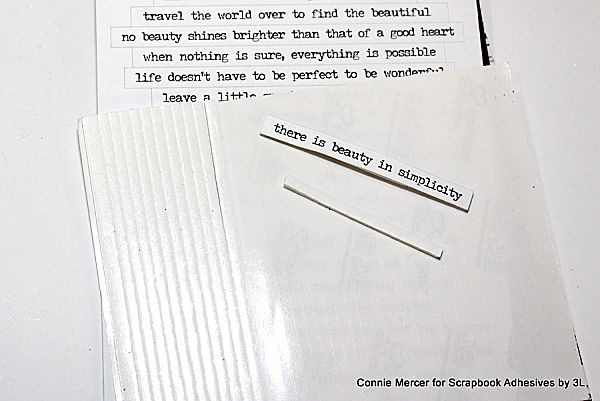 Thanks for stopping by and Happy New Year!!!
Connie Mercer
Creative Time: 40 Minutes
Skill Level: intermediate
Materials Needed
Scrapbook Adhesives by 3L®
E-Z Runner Grand Repositionable Dots Refillable Dispenser
E-Z Runner Grand Refillable Dispenser
Crafty Foam Tape White 54′
3D Foam Strips
3D Foam Snowflakes
Other: Stamps: Blue Knight Rubber Stamps, Ink: Distress Archival, Distress Oxide, Perfect Pearls: Biscotti, Mint, Tim Holtz small talk stickers.
Save to Pinterest!