We are pleased to introduce the new 2022 products that have been requested by customers and retailers alike! Scroll down to see what's new.
New in 2022 with the E-Z Runner® Grand
Our E-Z Runner® Grand Ultra Strong now comes in its own dispenser. This strong, clear, permanent double-sided adhesive bonds immediately and requires no curing time. Perfect for paper construction such as boxes, bags, envelopes, and more!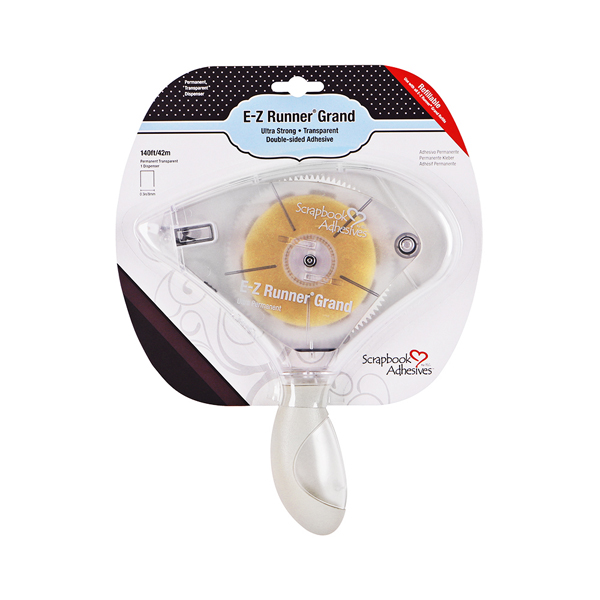 2022 New Products in E-Z Runner® Refillable Dispensers
Last year, we introduced the E-Z Runner® Stars and E-Z Runner® Hearts! Friends were asking for more…as in refills for them! Your wish is our command…we've added the E-Z Runner® Stars Refill and the E-Z Runner Hearts® Refill.
Both feature 650 shapes in white permanent, double-sided adhesive stars, and hearts. They are acid-free and archival safe for all of your projects. Drop in refill cartridges make refilling fast and easy. Refill cartridges can be switched mid-use, with no winding or threading.
How to Use E-Z Runner® Stars and E-Z Runner® Hearts Video
New in Metallic Transfer Foil Sheets
Who doesn't love sparkle?! We have three new 2022 products in our Metallic Transfer Foil Sheets family! They are 01418 Metallic Transfer Foil Sheets in Pastel, 01419 Metallic Transfer Foil Sheets in Nature, and 01420 Metallic Transfer Foil Sheets in Celebrate. Each set comes with two sheets of five different colors for a total of ten 6 x 6-inch sheets.
Using the 3D Foam Leaves, we demonstrated how to apply the foil to them as well as a fun twist to the foiling technique. Please view the video below and try this idea in your next project!
View the 3D Foam Leaves Foiling Technique Video
We hope you enjoyed our new 2022 Products. Our design team members will be sharing their creations using some of these products throughout the year and beyond!
Save to Pinterest!