Hi everyone!  It's Judy here today with a small simple, quick and cute thank you card created with Adhesive Sheets 4 x 6ʺ. This little "thanks" card came together out of necessity this week. I was sending some thank you gifts with little notes so I wanted something quick but nicer than a post-it or plain note paper.
I happened to have some bright colored papers with Adhesive Sheets already applied to the back side. Perfect for the flower, stem and thanks die cuts! I found some paper for the flower pot, applied Adhesive Sheets to the back and I was ready to die cut! In a matter of minutes, I had this little card put together! I love when projects come together like this!
Since the die-cuts are quite small for this card, cut Adhesive Sheets 4 x 6ʺ  in half to apply to cardstock cut 3 x 4ʺ.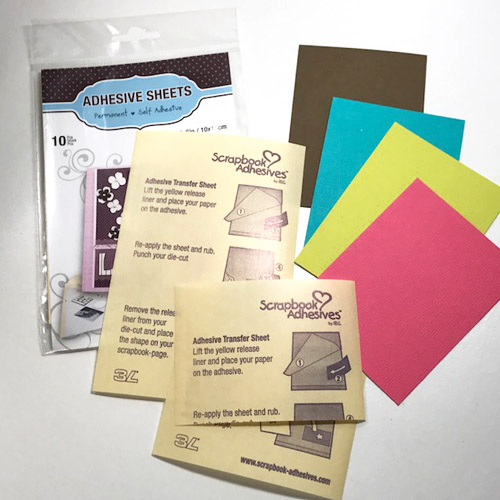 To apply a half Adhesive Sheets 4 x 6ʺ,  remove the narrow edge liner piece and apply it to back of cardstock.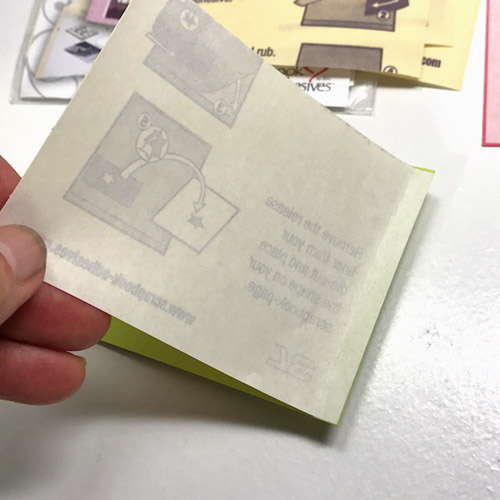 Lift and fold back Adhesive Sheets away from cardstock, with a rolling motion, slide the Adhesive Sheet onto the cardstock while yellow release paper peels off.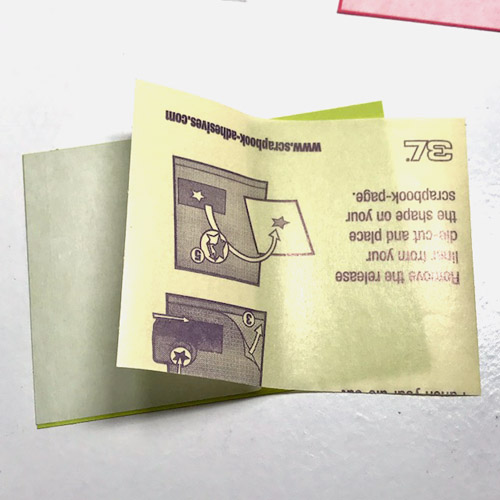 See a quick How to Use Adhesive Sheets for Die Cutting and More video below…
Place all 4 cardstock pieces with dies on cutting plate at one time.  The flower dies are tiny!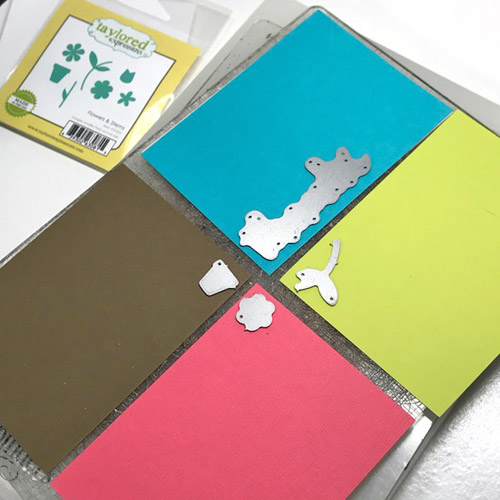 Pass through a manual die cutting machine.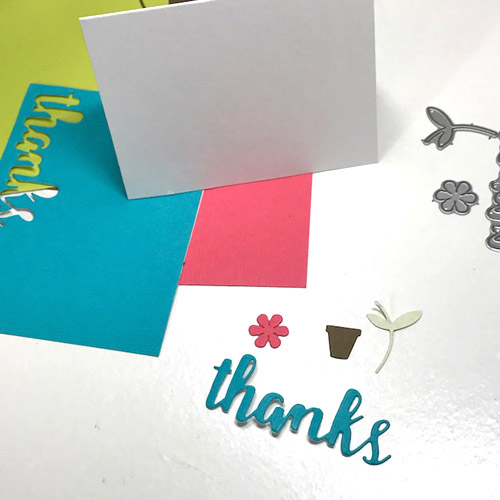 Remove release paper from each die cut, starting with "thanks" and place them on a  2¾ x 3½ʺ card.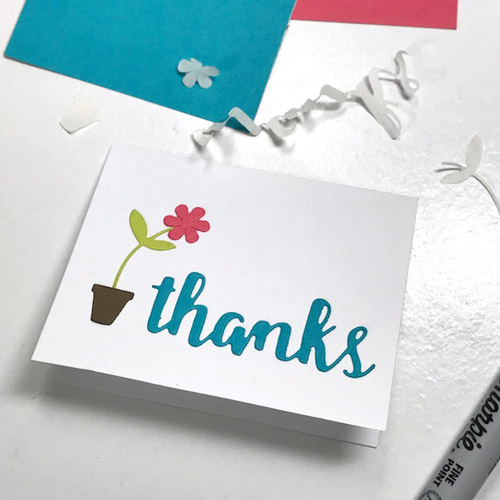 Last but not least, add a black dot in flower center with black marker.
Simple, quick and cute!
Thanks for visiting!
Judy
Scrapbook Adhesives by 3L®:
Adhesive Sheets 4 x 6ʺ
Other supplies:
Cardstock: White, Pink, Green, Turquoise; Taylored Expressions Dies; WorldWin® Colormates® Sage; Black Marker