Good morning! Michele here with a Valentine shadow box frame! This black shadow box frame was from IKEA (pop the glass out) and use some Scrapbook Adhesives by 3L® into my project! I love decorating for the holidays and using stuff in my stash to do it!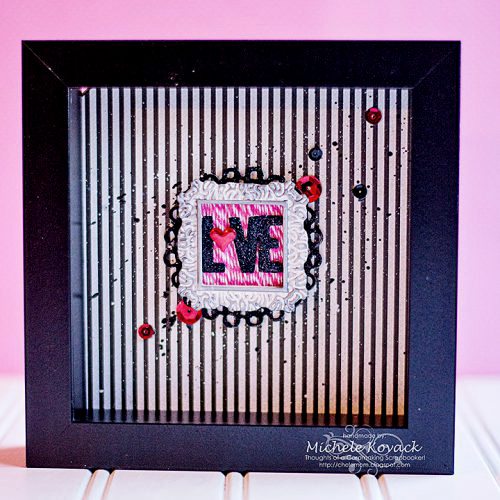 A few fun textural elements, a few ink splatters and you've got yourself a cute decorative piece!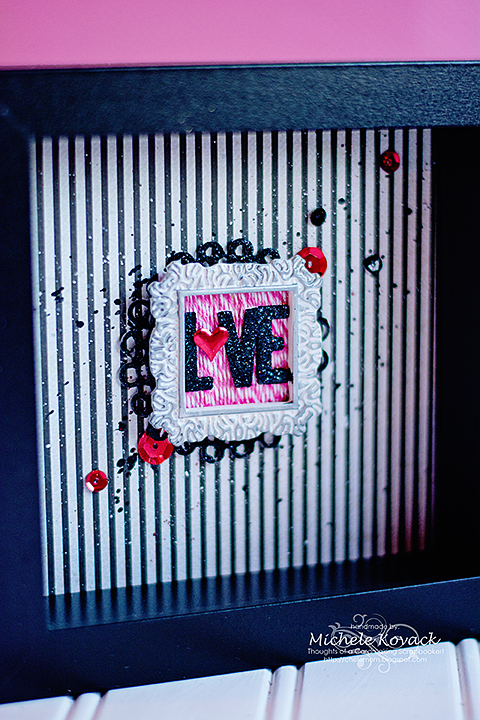 Here's a quick little tutorial on my creative process.  I absolutely love this Girlie Grunge Twine in pink….can you tell?  😉  I cut a rectangle out of 3D Foam Creative Sheets using a die….which later I cut down to a smaller size with scissors.  (Sometimes my creative journey takes me in a whole new direction!  Anyone else have that problem?)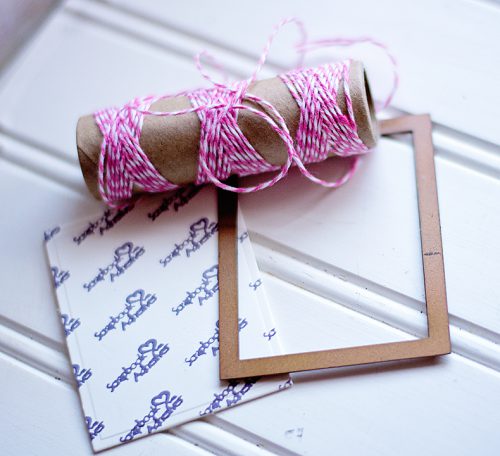 I wrapped my rectangle with the twine…which was super easy because it is sticky on both sides!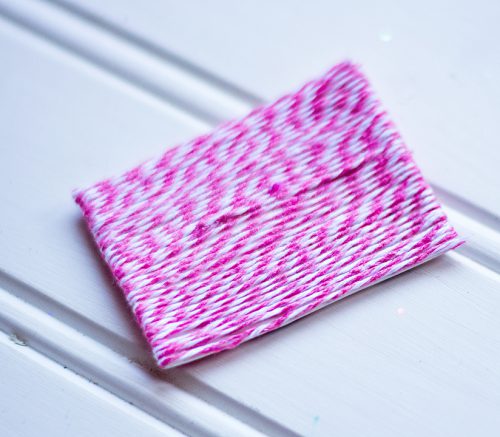 I loved this little frame and decided to use it in my picture.  I cut any excess Twine/craft foam off! It was glued in place using the Dual Glue Tip Pen.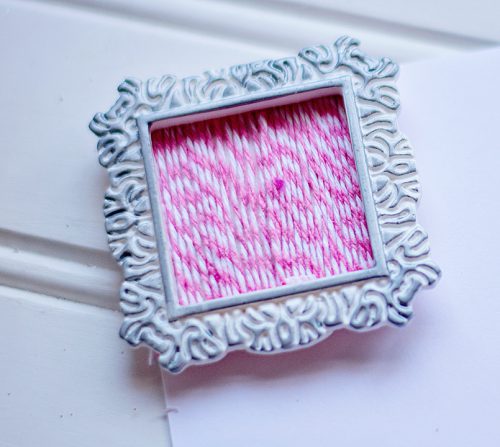 While that was drying, I used another piece of the 3D Foam Creative Sheets to cut some letters.  I wanted the word, love.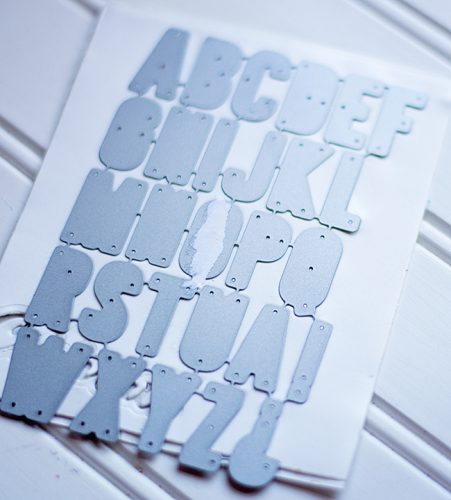 I peeled the tops of the letters and sprinkled them with black glitter.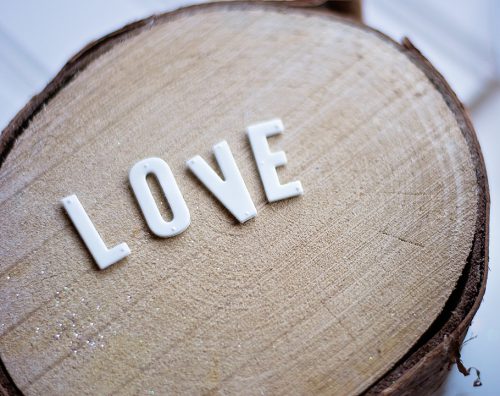 After playing around a bit inside the frame, I came to the conclusion that no matter how many times I rearranged my letters, they weren't all going to fit.  So I replaced the O with a little metal heart.  All of this was again adhered using the Dual Tip Glue Pen.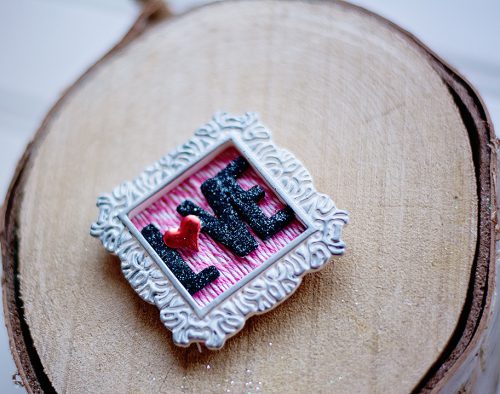 I wanted to be sure that it popped a bit, so I had a small white doily in my stash, I used the Dual Tip Glue pen on the other side. Just a thin layer and then I sprinkled black glitter to match my letters.  I used Crafty Foam Tape to adhere to my frame.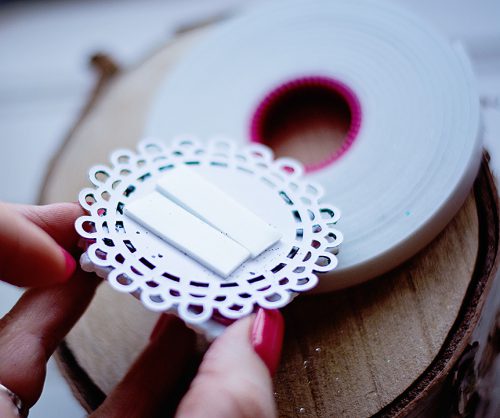 A few things to mention that I didn't take pics of….I used striped paper to the back of the picture frame.  I splattered white and black paint and added a few sequins to tie it all together.  Here is a close up of it resting on my mantle  🙂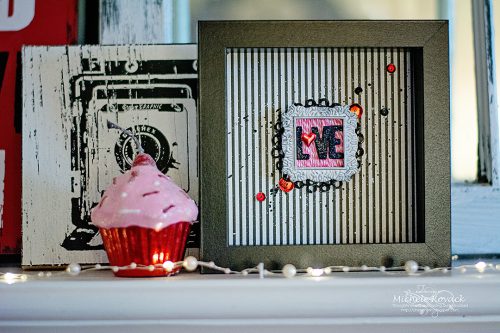 And my Valentine mantle in its entirety!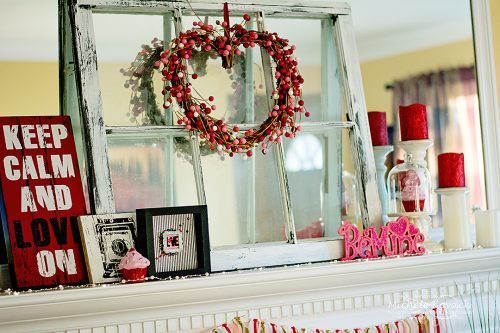 Thank you all so much for stopping by today!
Supplies:
Scrapbook Adhesives by 3L®:
Crafty Foam Tape
3D Foam Creative Sheets
Donna Salazar with Scrapbook Adhesives by 3L®:
Girlie Grunge Twine
Home Hobby:
Dual Glue Tip Pen
Others:
Frame: IKEA; Glitter: Martha Stewart; Small Resin Frame: Melissa Frances; Rectangle Die: Spellbinders® Paper Arts; Patterned Paper; White Paint; Black Paint; White Doily; Sequins