Hey everyone, Jana here with cute birthday cards for you with sparkly 3D Foam Shapes as accents! I love to send out handmade birthday wishes to my friends, but I was running out of cards! So better to create some new ones, right?!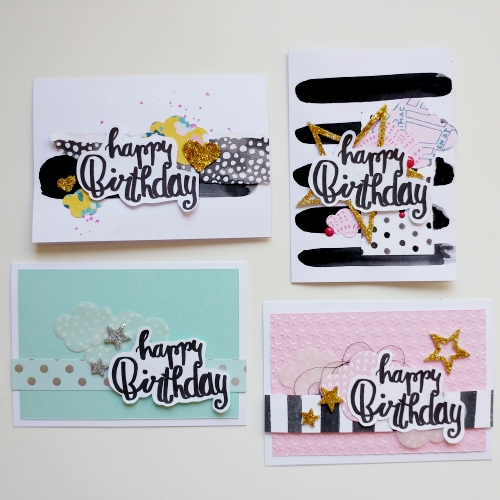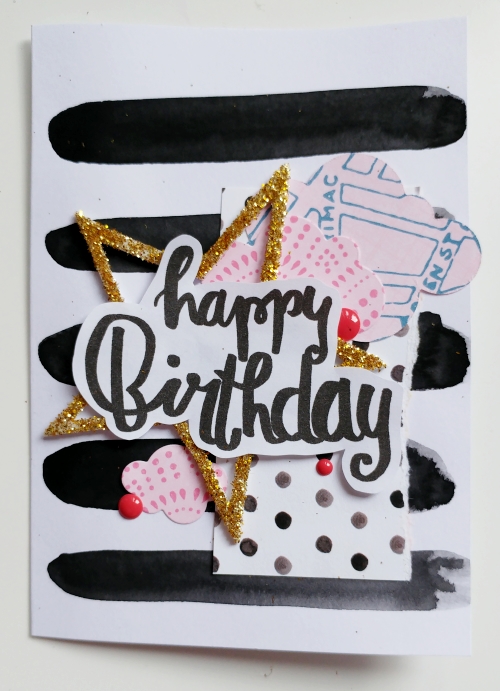 I had a lot of fun putting them together! I used the 3D Foam Stars on this one, dipped the stars into gold glitter – really love how this turned out!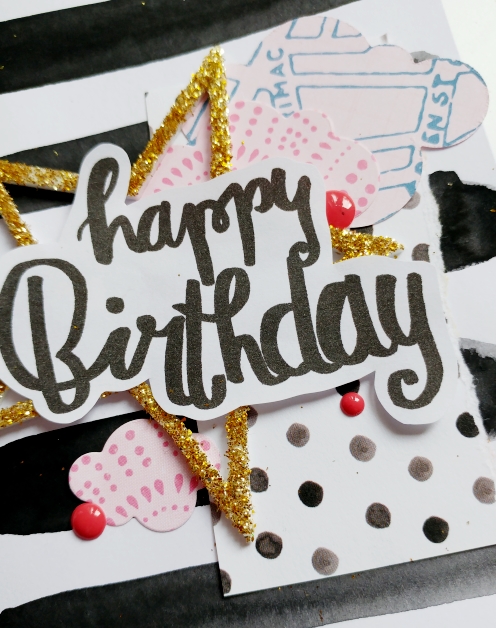 The cards are pretty simple and i used my stash for them but the golden glitter details are perfect. They give them a special touch!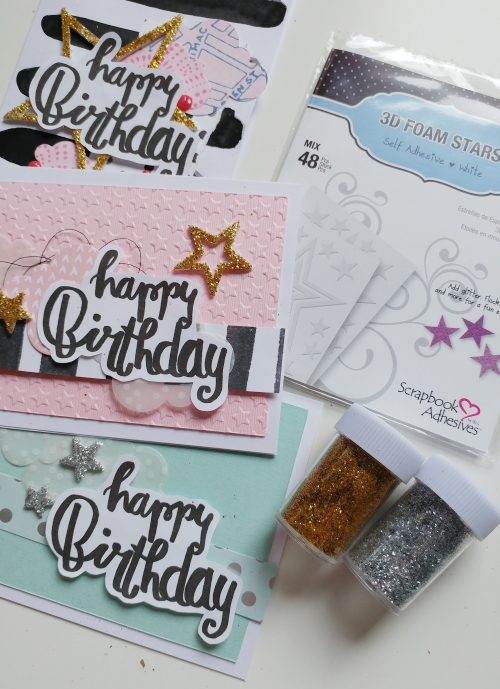 The "happy Birthday" script is from me, i love to practice my brush lettering and this one turned out great! So i scanned it, duplicated them and printed it out!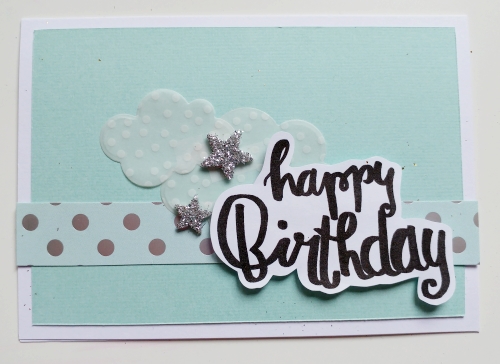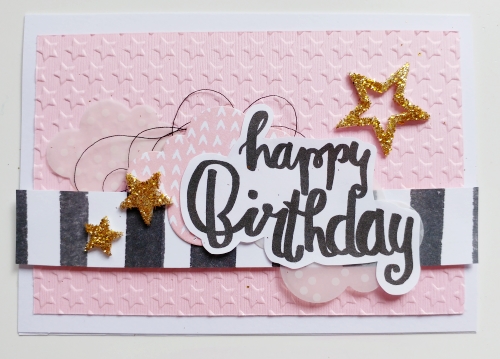 I also used some Crafty Foam Tape White to get more dimension for the clouds/paper strips! The E-Z Runner® Grand Dispenser was my adhesive for everything else. It works awesome on vellum, you can´t really see it!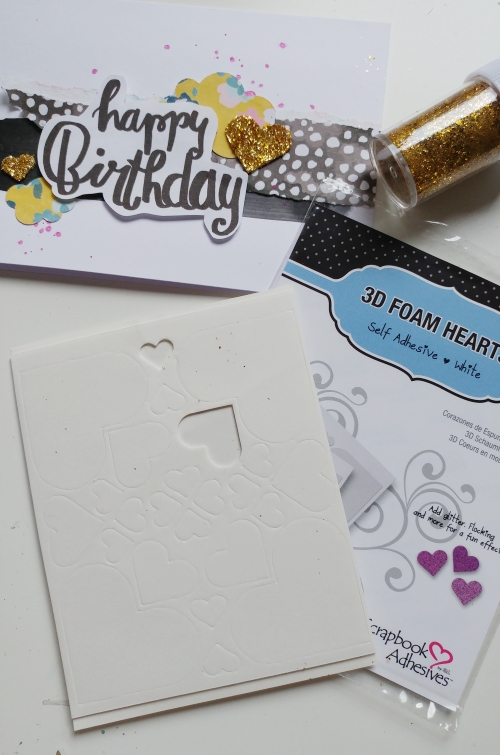 Also used some 3D Foam Hearts and, oh my, I love these little hearts so much! But you know what?! I had glitter all over me and on my desk, even my little puppy was glittering all the day! haha!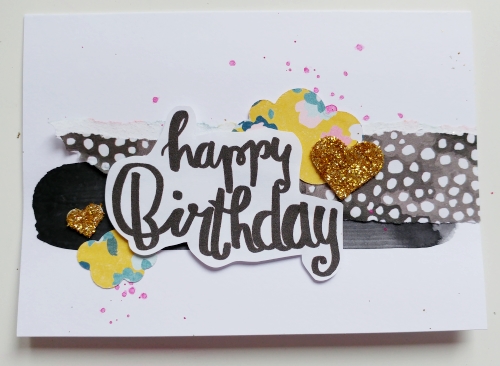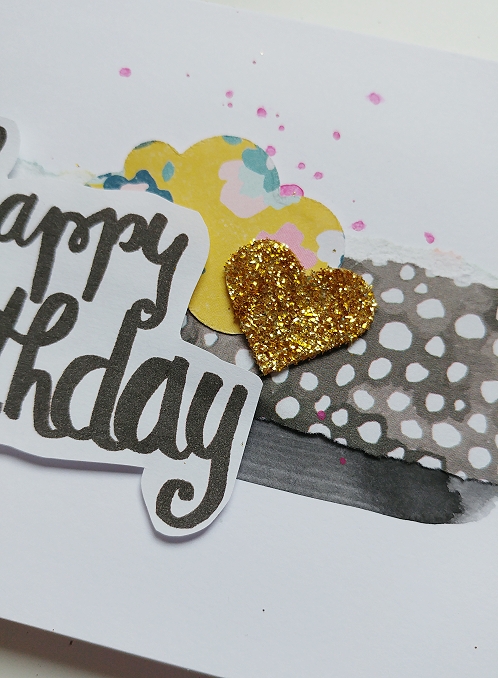 View my process video to see how it's done – enjoy it!
Thanks for stopping by today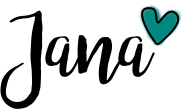 Supplies List:
Scrapbook Adhesives by 3L®:
E-Z Runner® Grand Dispenser
3D Foam Stars
3D Foam Hearts
3D Foam Squares – White, Small
Crafty Foam Tape White
Other:
Patterned Papers: Echo Park Paper, Crate Paper & American Crafts/1Canoe2
Cardstock: Bazzil
Enamel Dots: Echo Park Paper
Merken