Spinner cards are a favorite of mine.  They're fun, easy to make and mesmerizing!   Hello, Terri here, with creative tips for making this colorful spinner card that sparkles and shines!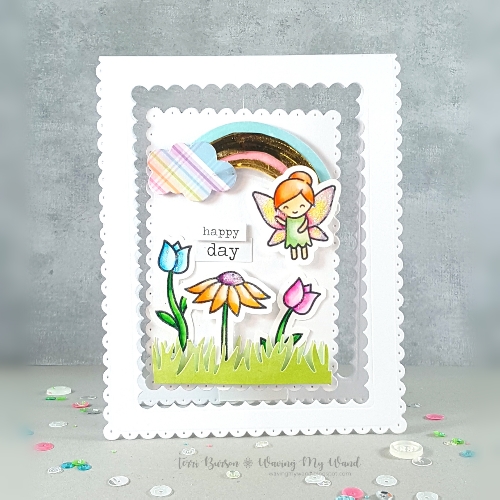 Details on the Spinner Card
To bring these colorful fairies die cuts to life, apply a little glue from the Dual Tip Glue Pen to its wings and sprinkle with glitter (a.k.a.  fairy dust!) to "Wear Your Adhesive On The Outside!"
Create a foiled rainbow from a trimmed section of Adhesive Sheets 4×6 inch applied to card stock, sticky side up.  Next, add gold foil from the 3D Foam Creative Embellishment Kit, shiny side up.  Trim and paper piece your foiled rainbow with various additional colored paper cuts, using the E-Z Runner® Grand Refillable Dispenser.  I've swapped my cartridge for the E-Z Runner® Grand Ultra Strong Refill.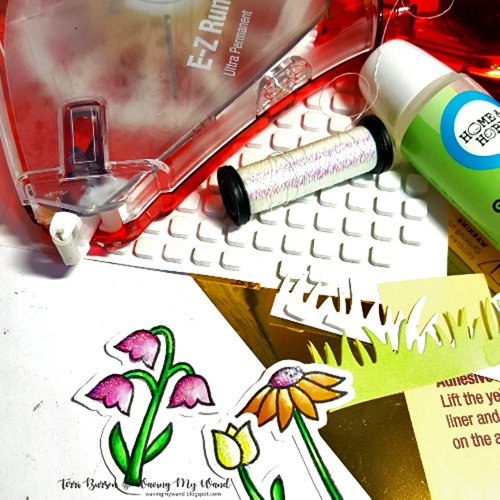 Pop Up Your Scenes:
Many of the die cut elements are popped up with the 3D Foam Squares White Mix, which provides added dimension to your project.  Mix flat layers next to popped up layers for added interest.
Mask Your Background with Foam Shapes:
Foam shapes can be used in a variety of ways.  Masking is another creative use of the 3D Foam Stars.  Simply place them in a random pattern, then blend with distress ink.  Once dried, simply peel and toss your foam stars!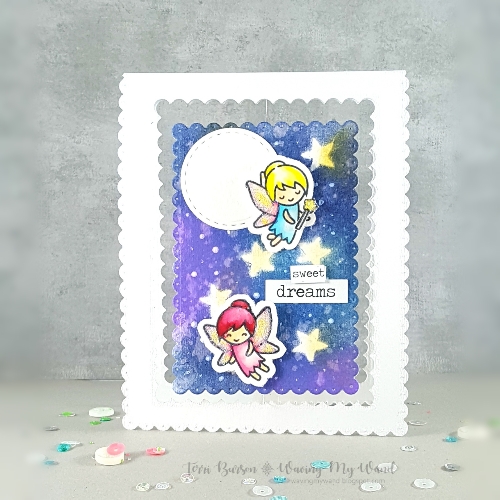 View my process video below for bonus tips and the full tutorial. The full product list is available on my blog, as well.
Thanks for stopping by!
Terri
Scrapbook Adhesives by 3L®:
Adhesive Sheets 4×6 inch
3D Foam Creative Embellishment Kit
E-Z Runner® Grand Refillable Dispenser
E-Z Runner® Grand Ultra Strong Refill
3D Foam Stars
3D Foam Squares White Mix
HomeHobby by 3L®:
Dual Tip Glue Pen
Other:
Cardstock, Distress Ink, Dies, Brush Markers, Glitter, Stamps, and Thread