Spring is finally here! It's Christine, I'm so happy the weather is warming up. My layout today features spring colors and a bit of sparkle and dimension from the new 3D Foam Circles. Join me as I walk you thru how I used them and 3D Foam Squares both on the same scrapbook layout but for very different reasons!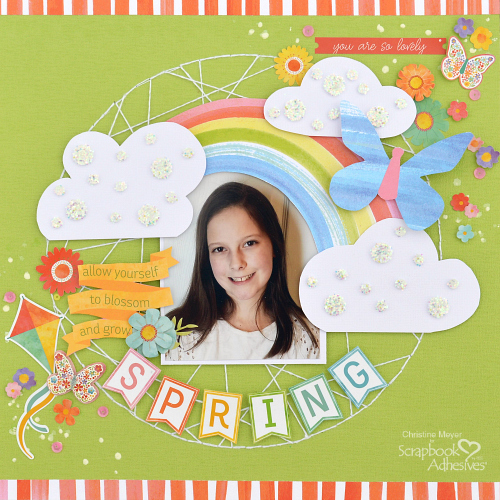 Using 3D Foam Circles
I used the 3D Foam Circles as an embellishment on my clouds. After securing them in both sizes (1/2-inch and 1/4-inch circles come in each package) I sprinkled them with glitter. They have permanent adhesive on both sides, which makes this step quick and easy. Glitter adds sparkle and dimension to an otherwise simple piece of white cardstock.  But can you imagine using 3D Foam Squares for this?!? It totally would not work!
Adding glitter to these is just one way you can use them as embellishments!  You can also add microbeads, embossing powder (yes, they can be heat embossed), flocking, and so much more!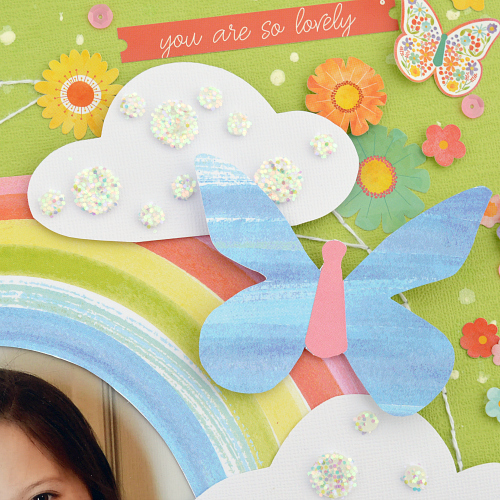 I used the 1/4-inch 3D Foam Circles under some of the flowers as well! They're the perfect shape and I have no square edges to trim! To adhere the tiny sequins I pulled out my Mini Adhesive Dots.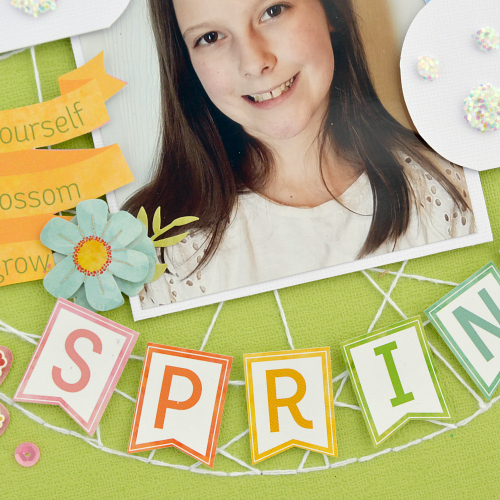 For both the banner title and the banner subtitle I used 3D Foam Squares.  Although the circles would have worked, the 3D Foam Squares cover a little more surface area so they are ideal for embellishments without the round or curved edges.
The rest of the scrapbook page is secured with my E-Z Runner® Grand.
Not only do great adhesives make your paper craft projects go more smoothly but they also can help add to the beauty of your project.  Be sure to check out the new 3D Foam Circles today and keep an eye out for a variety of ways to be using them!
Thanks for stopping by today!
Supplies from Scrapbook Adhesives by 3L®:
E-Z Runner® Grand Refillable Dispenser
Adhesive Dots Mini
3D Foam Squares White Mix
3D Foam Circles White Mix
Other Supplies: March Kit from The ScrapRoom Kit Club, Sequins: Spiegelmom Scraps