Handmade cards are both a gift and a luxury! The process of making cards by hand can be comforting as well. Today we celebrate World Card Making Day, and all those that enjoy the hobby. We're happy to provide you with the adhesives that keep your crafts intact.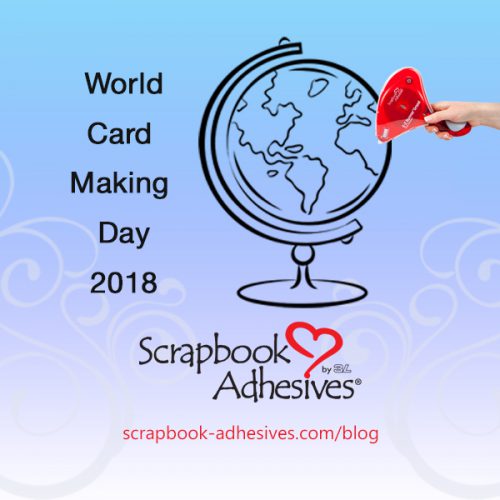 Join us today for a giveaway of our most popular products, including an E-Z Runner® Grand Dispenser (that's 150 feet of Permanent Strips of double-sided adhesive in a refillable runner).
Two lucky winners will enjoy a $30 Adhesive Prize Package to keep their addiction, er, hobby stickin' for a long time!
Check out this quick video showing how E-Z it is to use and refill.
Need extra inspiration for the upcoming holidays? Check out our Pinterest boards:
To enter to win, click through the Rafflecopter App. Winners will be randomly picked.
International Entries are welcome!
If you cannot see the comment section at the bottom of this post, please CLICK: World Card Making Day 2018 Giveaway and scroll down to the bottom of the post.
Connect and Stick with 3L!
Visit our Website and Bookmark our Blog!
Sign up for our Newsletter so you never miss a contest or giveaway!