Hi friends! Dana Tatar here today sharing a fun Christmas craft tutorial – pom pom branches. I'm always looking to add a bright pop of color to my décor, especially during the Winter months when the weather is a bit gray. This project accomplishes just that!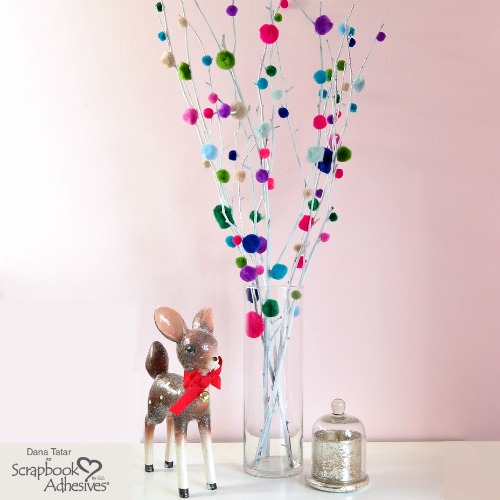 I created this colorful décor piece in under 30 minutes using just three items. This decoration reminds me of the colored lights that I love so much, but it doesn't require any electricity! And there is just something about pom poms that brings out my inner child. I had a little too much fun with this craft!
How to Create Pom Pom Branches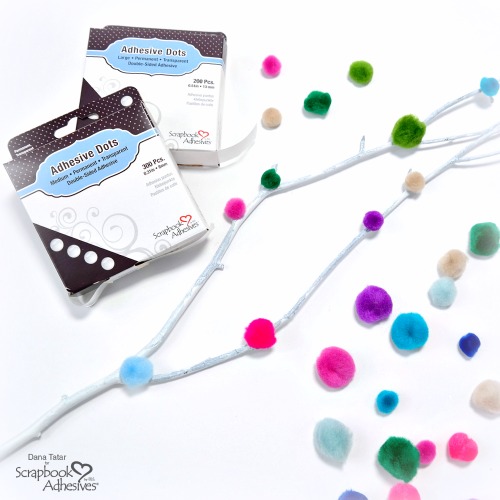 Step 1. Gather a colorful mix of pom pom embellishments in various sizes. I purchased a variety bag that contained different colors and sizes.
Step 2. Apply an Adhesive Dot to a pom pom, peel off the clear liner, and press onto a branch. Repeat until the branch is full.
Designer Note: I used Medium and Large Adhesive Dots to apply the pom poms shown above to the branches. I also used Small Adhesive Dots and Adhesive Lines to position and hold individual twigs into a more pleasing arrangement.
I decorated these branches for the Christmas holiday, but this project can be easily adapted to any holiday or décor style by simply changing the color of the pom poms. Try painting the branches for an added pop of color. I started this project with black branches and spray painted them white for a frosty finish.
Thanks for stopping by today!
~Dana
Creative Time: 30 Minutes
Skill Level: Beginner
Materials Needed
Scrapbook Adhesives by 3L®:
Adhesive Dots Small, Medium, and Large
Adhesive Lines
Other: Pom Poms; Branches; White Spray Paint
Pin It!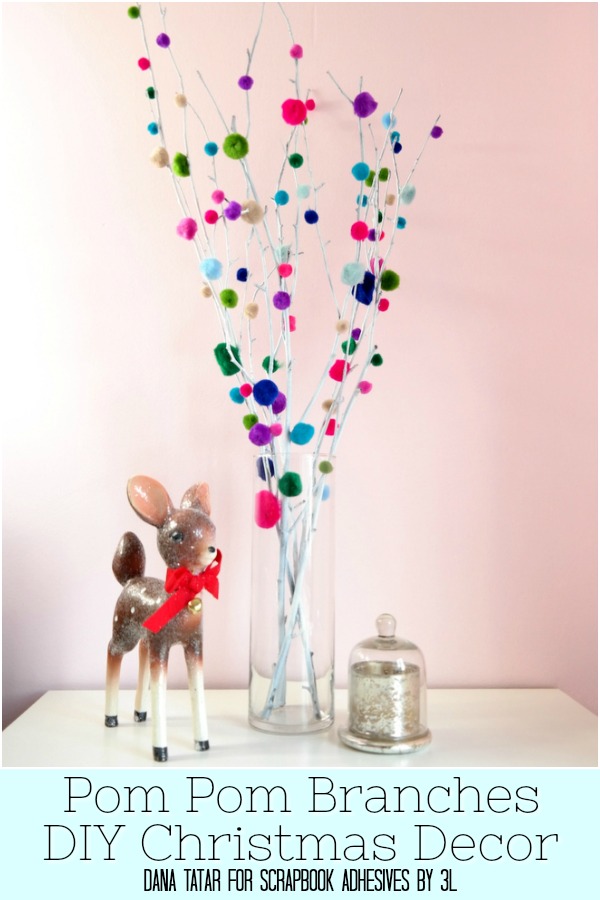 More Christmas Décor Ideas
Looking for more Christmas décor ideas? Check out these inspiring projects!