Hi friends! Dana Tatar here today sharing a fun Spring home décor project, Garden House Wood Block. I started this project with a kit, which included wood houses, collage sheets, and embellishments. I used a Adhesive Sheet 12 x 12″ and Crafty Power Tape to quickly assemble this craft.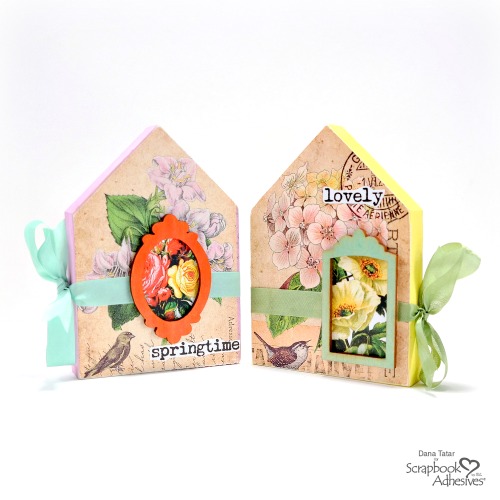 This colorful Spring décor makes me so happy! The selection of products I used allowed me to apply incredibly strong, clear, edge-to-edge adhesive to achieve the look of decoupage art without the mess and drying time.
Create Garden Home Décor Using Adhesive Sheets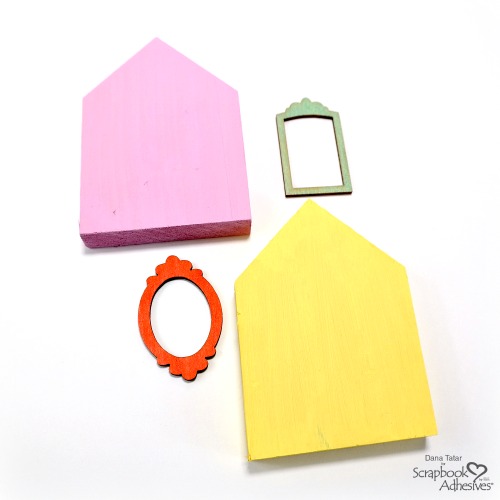 1. Apply bright colors of acrylic paint and watercolors to wood block houses and wood veneer frames. Be sure to apply paint to the back, sides, and front edges of the wood block houses. Let dry.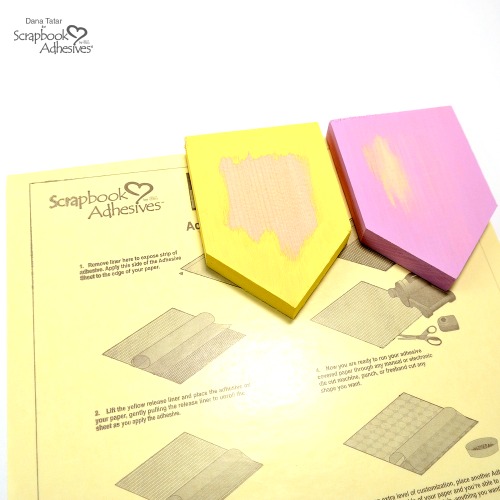 2. Place the wood block houses on the edge of a 12×12 Adhesive Sheet. Then, use a pencil to trace around the shapes. Next, use scissors to cut out portions of the Adhesive Sheet to fit the wood blocks.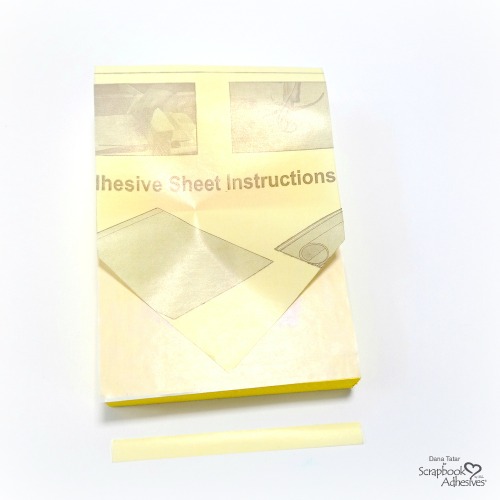 3. Remove the small strip of yellow backing paper and place the exposed adhesive onto the bottom edge of the garden block. Next, remove the larger yellow backing piece and smooth the adhesive onto the wood. Repeat this process for the second block.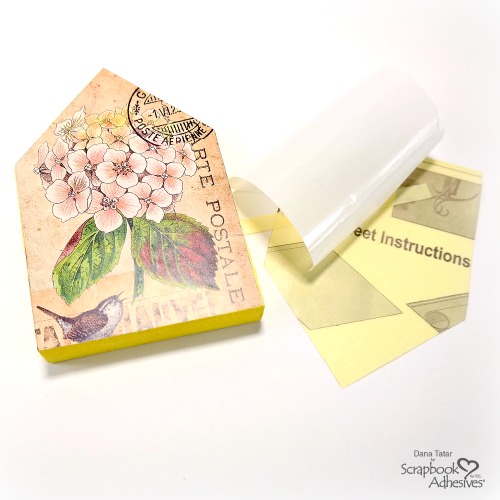 4. Cut two garden collage sheets to fit the wood blocks. Then, align the paper onto the adhesive. Press firmly to smooth the paper onto the adhesive. Repeat for the second block.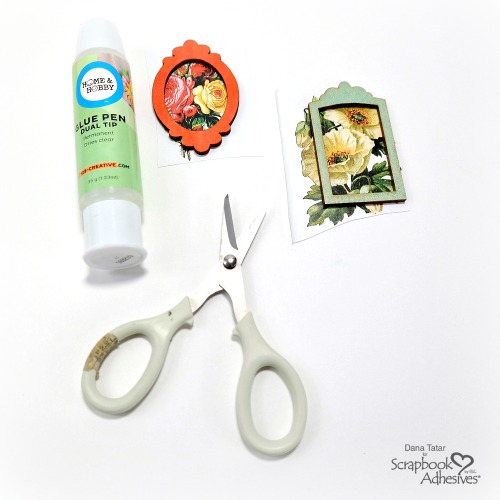 5. Apply glue to the back of two wood veneer frames. Press the frames onto garden collage images and let dry. Cut away the excess paper.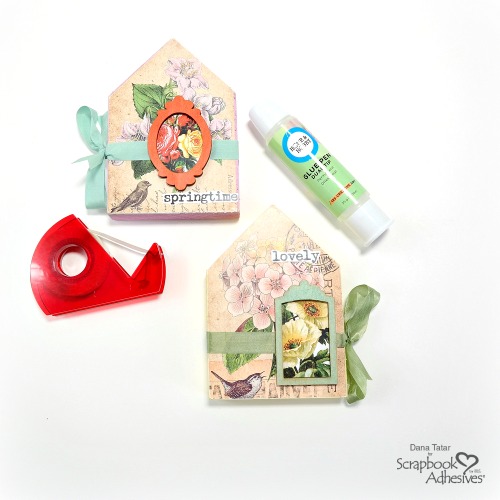 6. Use Crafty Power Tape to adhere the ribbon and the decorated frames to the garden blocks. Use a Dual Tip Glue Pen to apply clipart words to the block houses.
These garden houses would look great on a bookshelf, side table, or in a centerpiece. Where would you put them?
Thanks for stopping by today!
~Dana
Creative Time: 45 Minutes
Skill Level: Beginner
Materials Needed
Scrapbook Adhesives by 3L®
Adhesive Sheets 12×12 inch
Crafty Power Tape Dispenser 20′
HomeHobby by 3L®
Dual Tip Glue Pen

Other
Spring Garden Houses Art Kit (Red Lead Paperworks); Acrylic Paint (DecoArt); Watercolors (Tattered Angels)

Save It to Pinterest!