Greetings, Scrapbook Adhesives by 3L® Fans! Shellye McDaniel here to share a Faith Laminated Pocket Journal that doubles as a mini album. It's easy to create!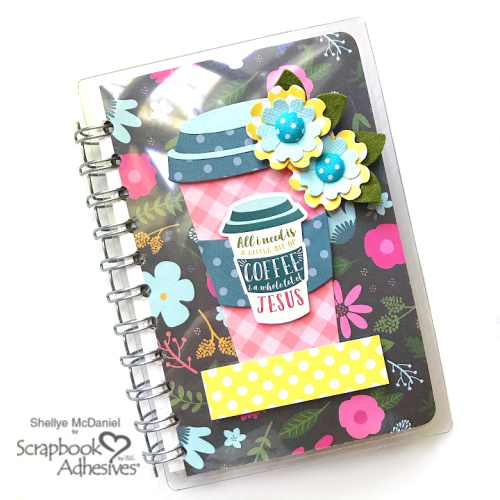 Beginnings of a Faith Laminated Pocket Journal
Let's start by creating the cover. I'm using the Self-Laminating Pouches – Cards Medium to create sturdy and professional looking covers for the front and back. Cut a double-sided patterned paper just a bit smaller than the laminating pouch, which is 4×6-inches, and insert it into the pouch. Seal the pouch, check out the video to see how easy it is. Best thing: it's a great alternative to heat-laminating!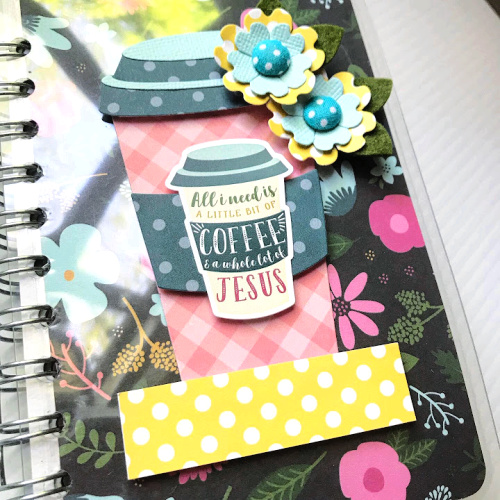 Embellish the Journal Cover
To embellish the cover I have this adorable die-cut set. It's assembled with with 3D Foam Squares White Mix and the Dual Tip Glue Pen. For the border at the bottom, I used Crafty Foam Tape White.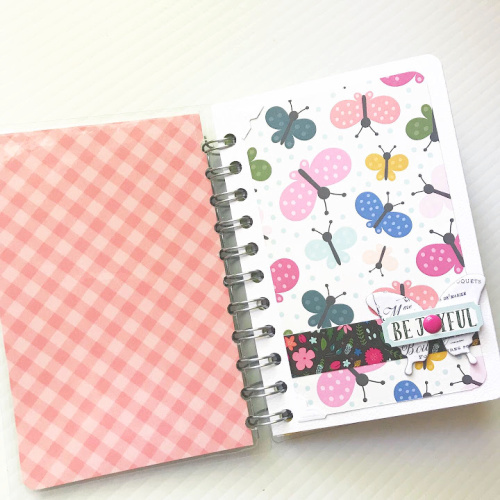 Faith Laminated Journal Pages
For the inner pages use doubled-over cardstock. These are cut just a tad smaller than the cover size; approximately 3.75 x 5.75-inches when folded in half.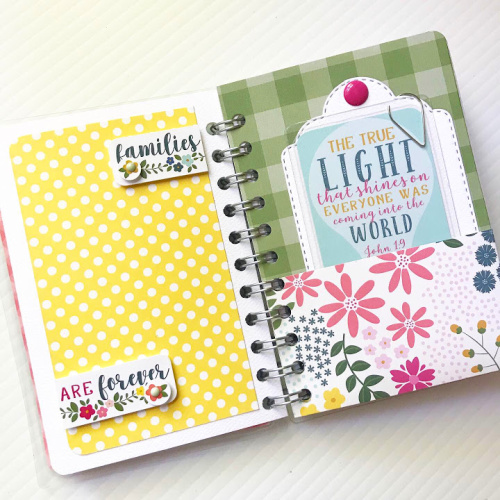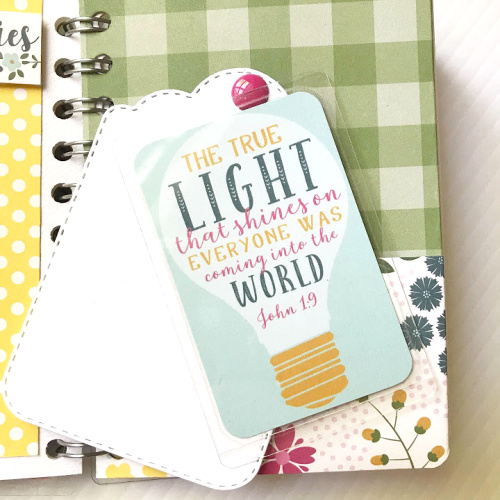 Pocket Details
In between the regular pages, I inserted two pocket pages! To make these measure 3″ longer than the page length, score and then fold up. You can double over the patterned paper so that the pocket carries over to the next page.
For the inside of the pockets, die-cut large tags and clip on laminated journal cards! These are so nice to have on hand as a reminder to yourself or to hand to others in need of a little pick-me-up 🙂 I trimmed the 3 x 4-inch journal cards down to fit inside of the Self-Laminating Pouches Small.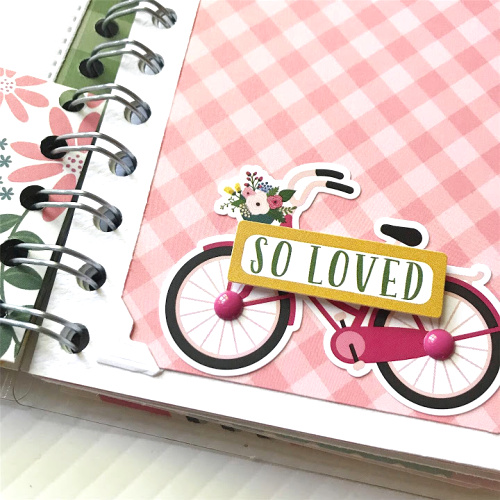 Before you attach the photo mats, corner-round the two outer edges and embellished the other side with Creative Photo Corners White.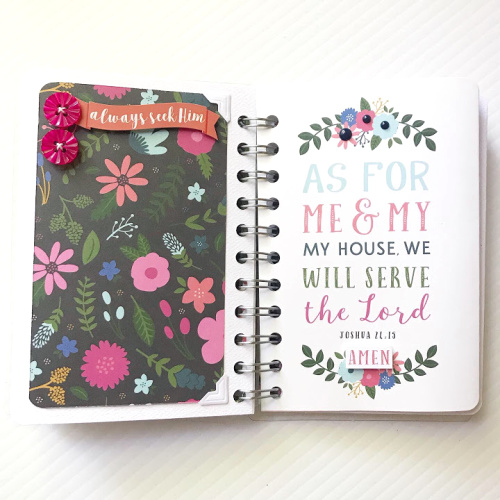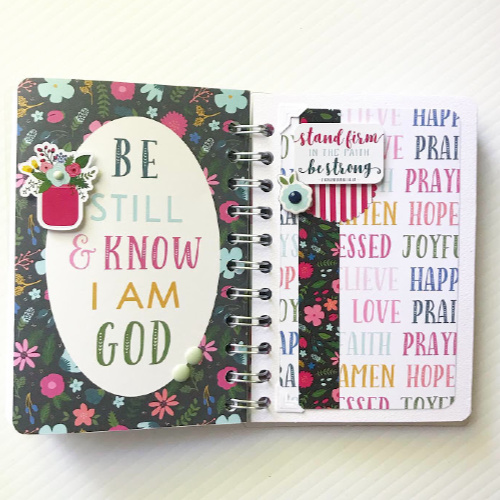 Part of this kit collection is a set of 4 x 6-inch journal cards, which I'm using as an accent page. I am using two cards that were side-by-side horizontally, and then scored and folded in on the line between them.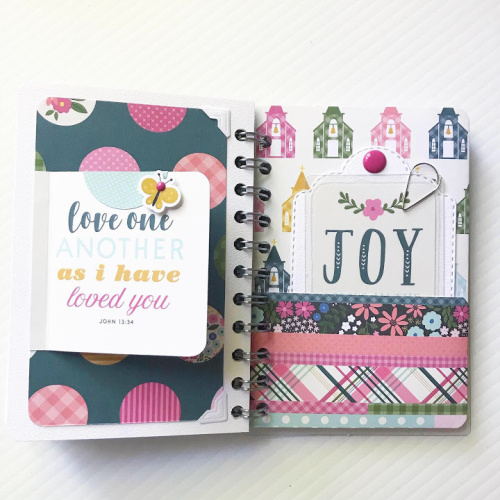 Because I love the smaller journal cards, I attached one of them to the pages. I created a 1/4″ tab at the side and then attached it with the Extreme Double-Sided Tape 1/4in.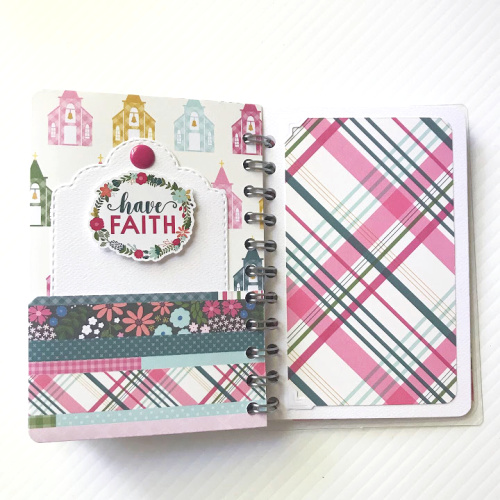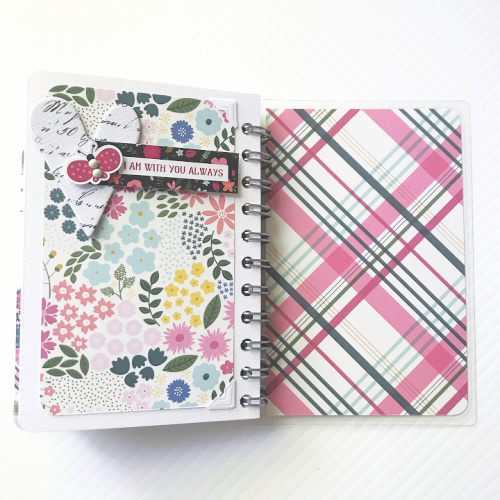 In attaching all of the base papers, ues the E-Z Runner® Grand Refillable Dispenser with the E-Z Runner® Grand Ultra Strong Refill.
So whether you need a unique gift or class project idea, this little pocket mini faith journal will not disappoint!
Thank you for stopping by!

Creative Time: 2 Hours
Skill Level: Intermediate
Materials Needed
Scrapbook Adhesives by 3L®
HomeHobby by 3L®
Other
Craft Kit and Coffee Cup Die: Echo Park Paper
Pin It!