Hi crafty friends Ivy here I'm so excited to be a Guest Designer for Scrapbooks Adhesives by 3L®! Today I have a project we all need for this season a shopping list booklet!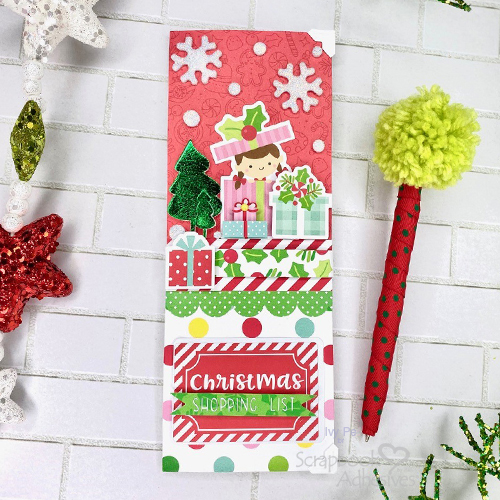 Christmas Shopping List Base
To start, I chose a shopping list cardstock from a paper pack I have as a template. With pink printer papers, I cut the same size as the template which is 3 x 8-inches. Using two binder clips to hold them together, I adhered the edge with the Dual Tip Glue Pen.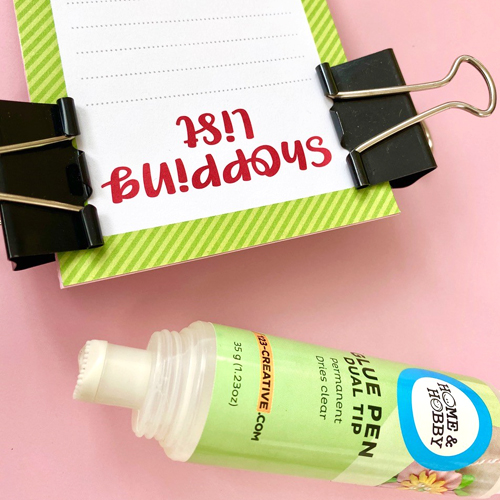 Shopping List Cover
For a booklet cover, I cut a piece of white cardstock to 6.5 x 8.5-inches to fit the list. Then score down the center. To make the cover cute, I used patterned paper to cover the booklet cover using the E-Z Runner® Grand Refillable Dispenser.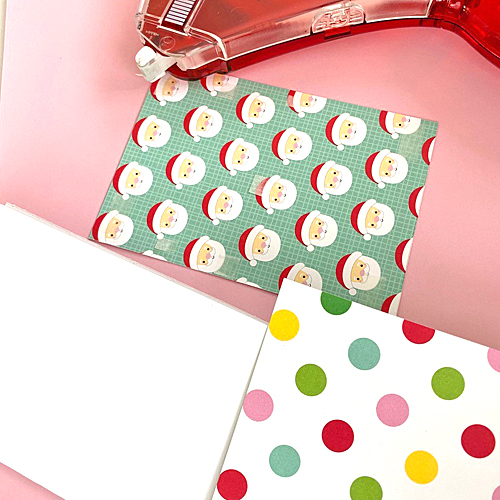 Secure the list to the inside of the booklet cover with Crafty Power Tape Dispenser.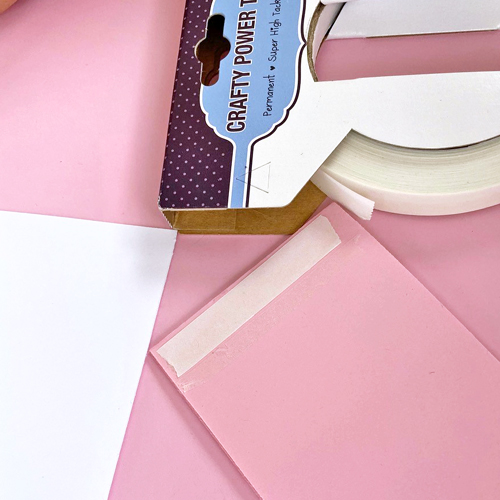 Embellishing the Cover
Now the fun begins, embellishing the Christmas Shopping List cover! I decorated my cover using some Doodlebug Odds & Ends and 3D Foam Holiday Embellishment Kit.
For the trees, I foiled it with the solid green foil that was included in the kit. It is SO EASY! Take off the top liner, place your foil COLOR SIDE UP over the 3D Foam Tree and rub to transfer the color to the shape. Peel off and you have yourself a foiled tree. Best part? No tools!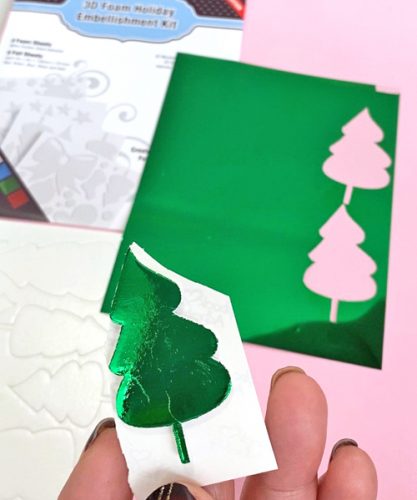 For the snowflakes and snowballs I used some glitter to give some sparkle. The 3D Foam Snowflakes and the 3D Foam Circles in small size are included in the 3D Foam Holiday Embellishment Kit.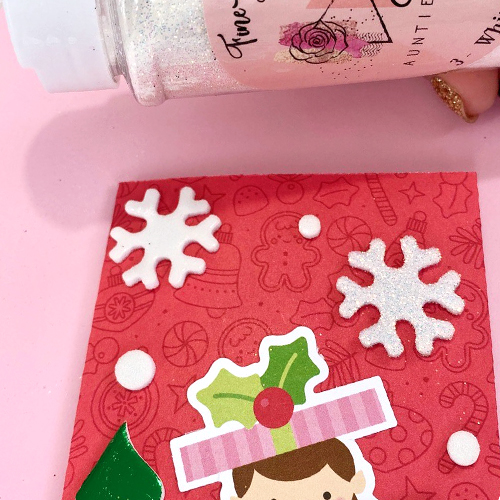 For the words "shopping list," I cut it out of my electronic cutting machine and vinyl. Then placed it on a little label that I hand cut with scissors. The label was popped up Crafty Foam Tape Black for some dimension.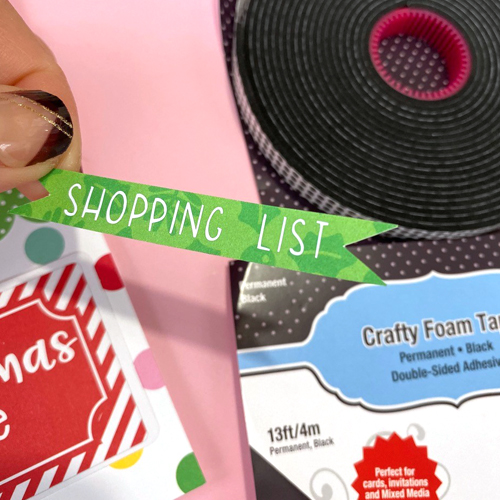 The corners needed a little something so I placed a creative photo corner on each one – it was the perfect touch! I chose the Creative Photo Corners in White from the Creative Photo Corners Mix Pack.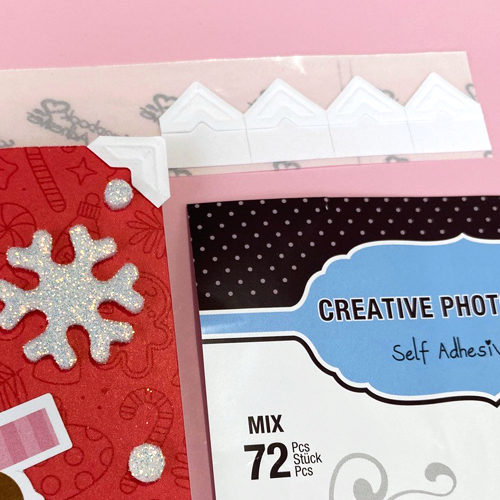 This is how the final project looks like…what do you think? Now you're organized in holiday fashion!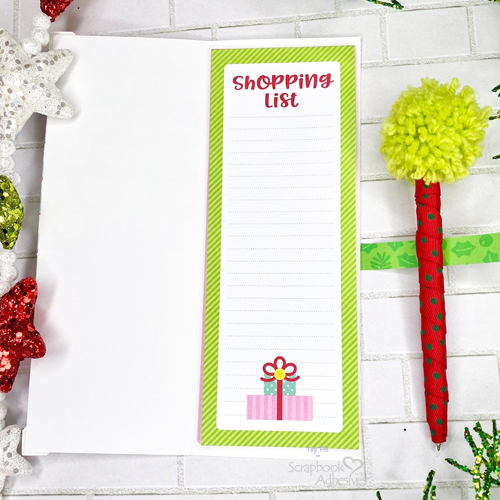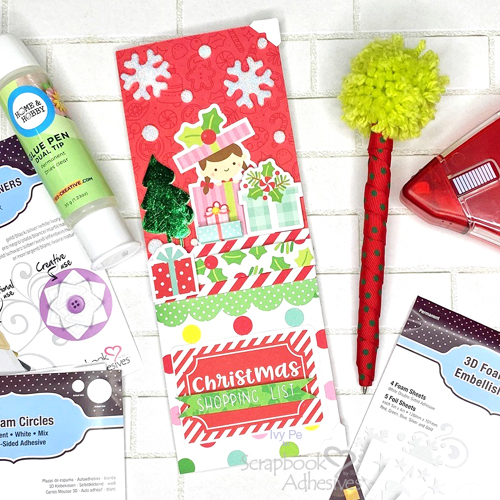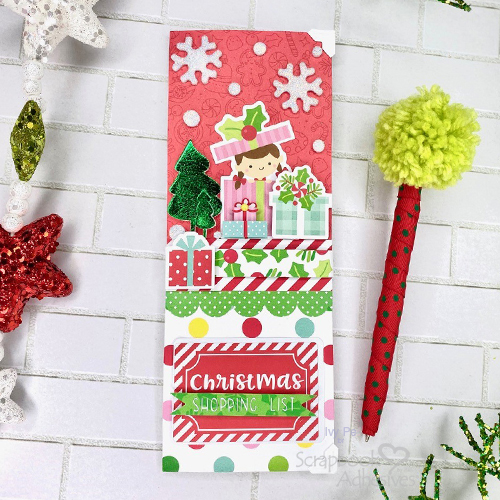 Thanks so much!
Ivy Pe
Creative Time: 30 minutes
Skill Level: Beginner
Materials Needed:
Scrapbook Adhesives by 3L®
E-Z Runner® Grand Refillable Dispenser
Crafty Power Tape Dispenser 81 ft.
3D Foam Holiday Embellishment Kit with Foil
Crafty Foam Tape Black
Creative Photo Corners Mix Pack
Home Hobby by 3L®
Dual Tip Glue Pen
Other
Patterned Papers, Die Cuts, Cardstock Stickers: Doodlebug Designs (Christmas Magic Collection); White Cardstock (Neenah); Pink Printer Paper; Oracal 651 Vinyl; Cricut Electronic Cutting Machine
Love It! Save It to Pinterest!