Hi, Connie here with a vintage-inspired altered composition book, using ephemera, patterned papers, and the Keepsake Envelopes. With two sheets of pattern paper or cardstock, you are able to cover the front and back of the composition notebook. The bonus is there is enough to have two smaller pieces for the inside of the book. Making it your own is the fun part!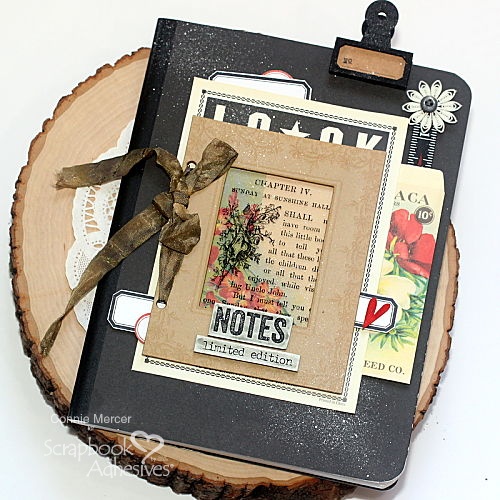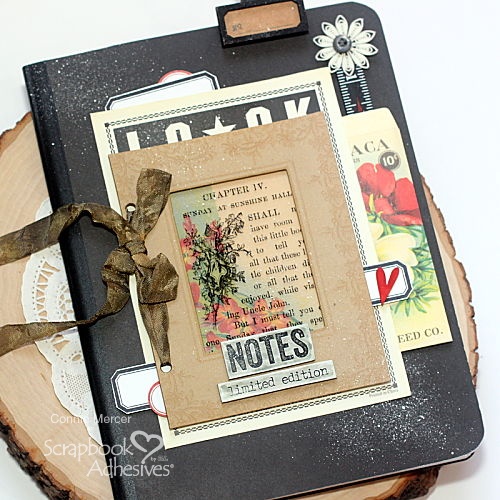 Handmade Altered Composition Book Steps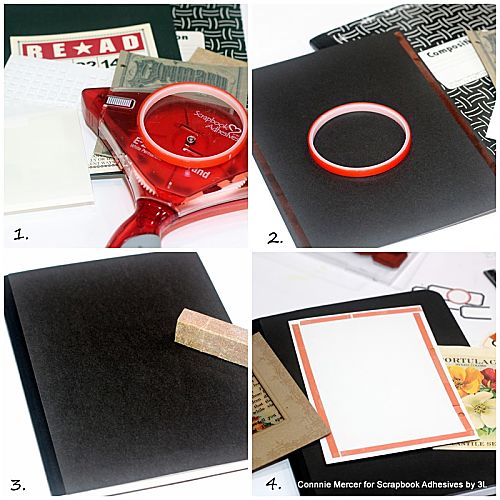 Gather cardstock/pattern paper, ephemera, trim, embellishments and my favorite adhesives by Scrapbook Adhesives by 3L.
Trim the cardstock to 7 1/2″ X 9″ to cover the front and back of the book. Corner round cut the top and bottom of both papers and secure them to the book, using Extreme Double-Sided Tape 1/4″.
Sand the excess off the edges.
Attached the first layer to the book front with the Extreme Double-Sided Tape 1/4″.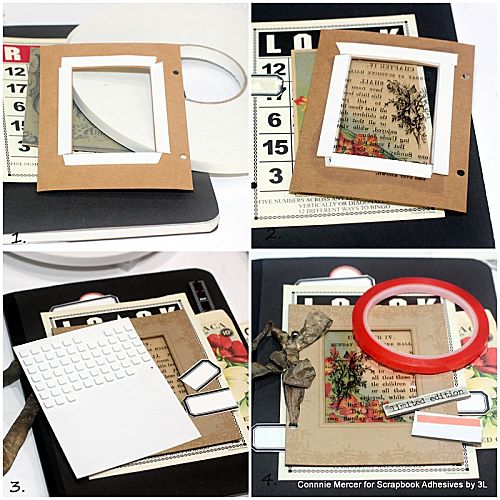 The heart was placed on the label and the flower button to the ruler with the Dual Tip Glue Pen.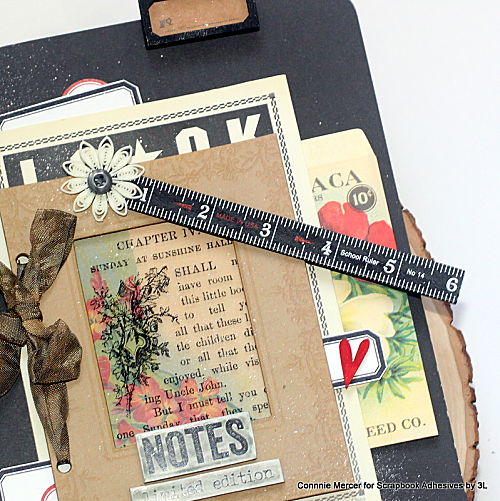 On the inside cover, a Keepsake Envelope attached for extra ephemera and note keeping. The back cover has a smaller Keepsake Envelope for extra tags and ephemera.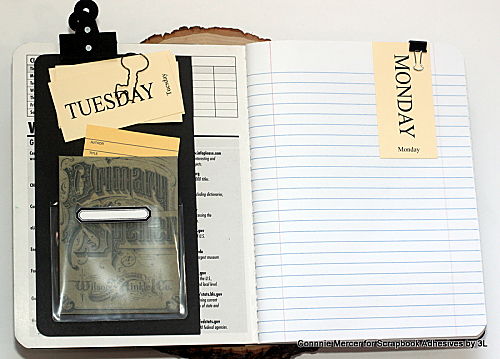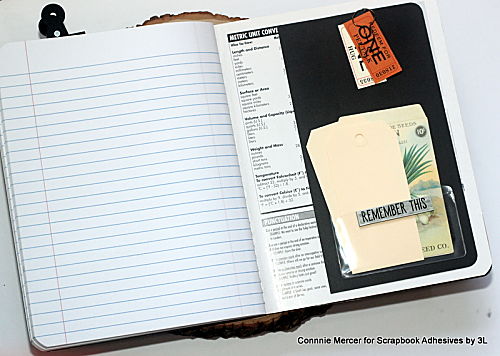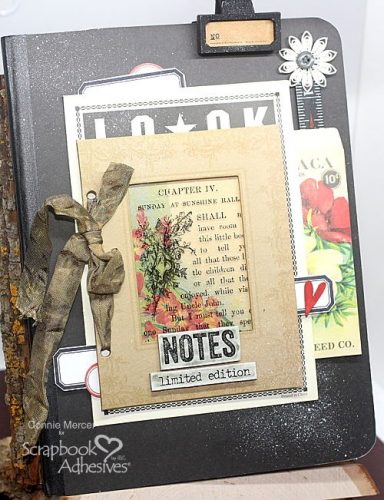 Thanks for stopping by~
Connie Mercer
Creative Time: 60 minutes
Skill Level: Intermediate
Materials Needed
Scrapbook Adhesives by 3L®
Crafty Foam Tape 108′
3D Foam Squares White Small Size
Keepsake Envelopes Mix
Home Hobby by 3L®
Dual Tip Glue Pen
Extreme Double-Sided Tape 1/4″
Other :
Darkroom Door Stamps; Chipboard Words: Tim Holtz (Ephemera Pack); Cardstock; Trim; Various Embellishment Pieces
Pin This to Pinterest!