Hello, everyone! It's Martha Lucia here. Today I would like to share with you two multidimension cards created with the same design. Let me show you the cards.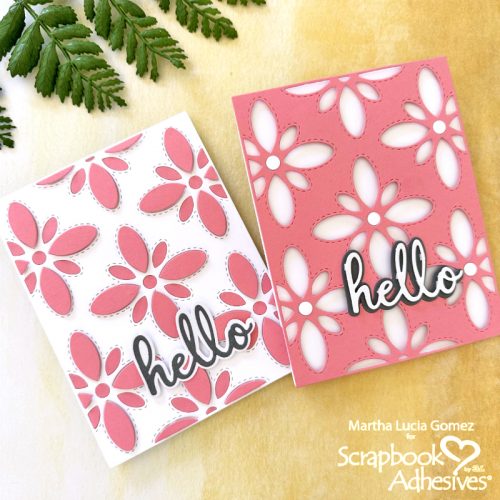 Create Hello Cards Card Front
To make these cards, I decided to use the same design by just alternating the colors. Let's keep the card base simple with white smooth cardstock.
The big difference is the color of the decorative layers plus the fun way to make them dimensional on each card. Die-cut the cover plate in white and pink cardstock. Keep all the positive and negative pieces as I will use them later.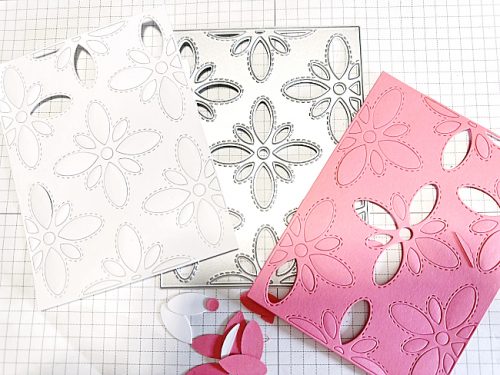 First Card: Pink Card Front Hello
With each card, I used different adhesives. The first card, Pink card front Hello, has a floral pink top layer. I adhered it directly over the white card base using 3D Foam Squares White in Mix. The majority of the foam squares used were the 3D Foam Square White in small size from the package.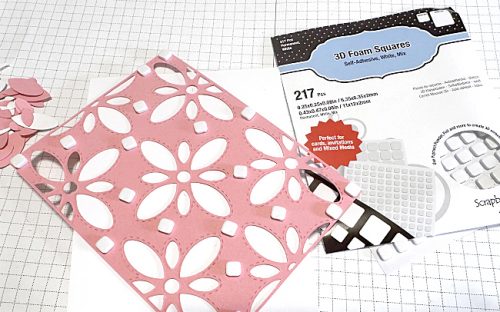 For the flower centers, I placed a 3D Foam Squares Micro White (1/8-inch in size) on the back of each white dot and added them to the flowers. I will add the sentiment after the second card is completed.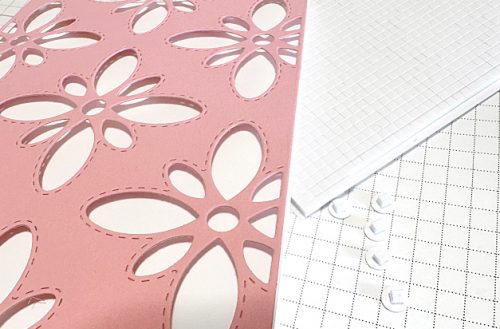 Second Card: White Card Front Hello
For the second card, I adhered the white top layer directly over the card base with the Dual Tip Glue Pen.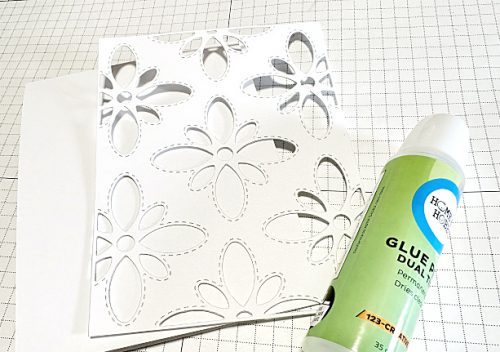 Next, I popped up the large big pink petals using 3D Foam Squares White Mix. It looks stunning against the white! The small center dots were placed with the Dual Tip Glue Pen. Love the various height of this card front.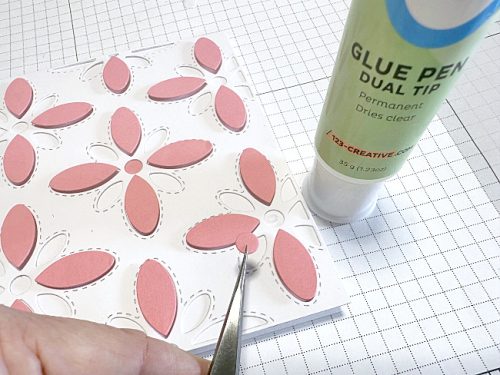 Add the Sentiment
For the final touches to the cards, die-cut the word and its shadow twice in alternating colors of white and grey cardstock.
Lift up the white hello word with the 3D Foam Squares Micro White and place it over its black shadow to complete the sentiment. Next, using the Dual Tip Glue Pen, adhere the black hello word to its white shadow to finish the second sentiment.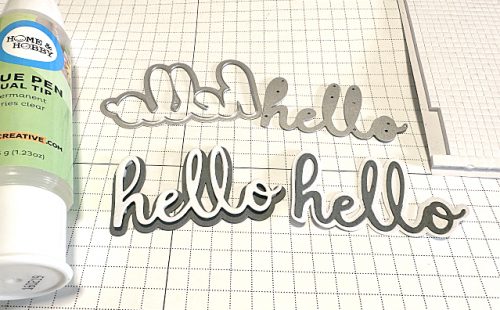 Place lifted white hello sentiment to the pink card front with Dual Tip Glue Pen. Adhere the black hello sentiment to the white card front using a combination of the Dual Tip Glue Pen and 3D Foam Squares Micro White.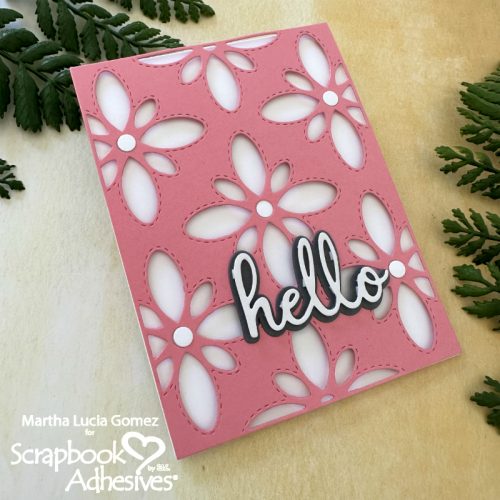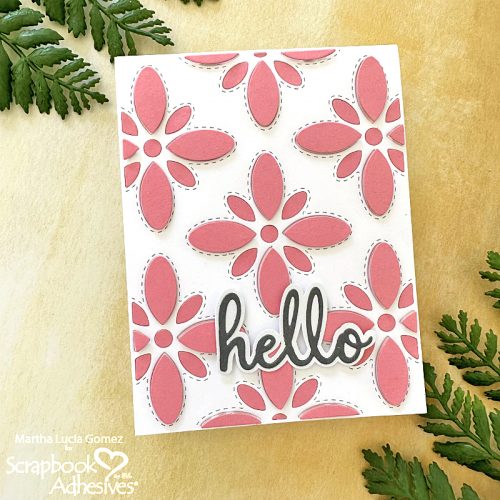 I loved how these two Hello Cards came out! Hope that my tutorial inspired you to recreate some for yourself. Enjoy!
Thanks for Visiting!
Martha Lucia
Creative Time: 60 mins
Skill Level: Beginner
Materials Needed:
Scrapbook Adhesives by 3L®
Dual Tip Glue Pen
3D Foam Squares Micro White.
3D Foam Squares White Mix
Other
Die Cut Cover Plate, Shadow Hello Word, White Smooth and Pink Cardstock
Save to Pinterest!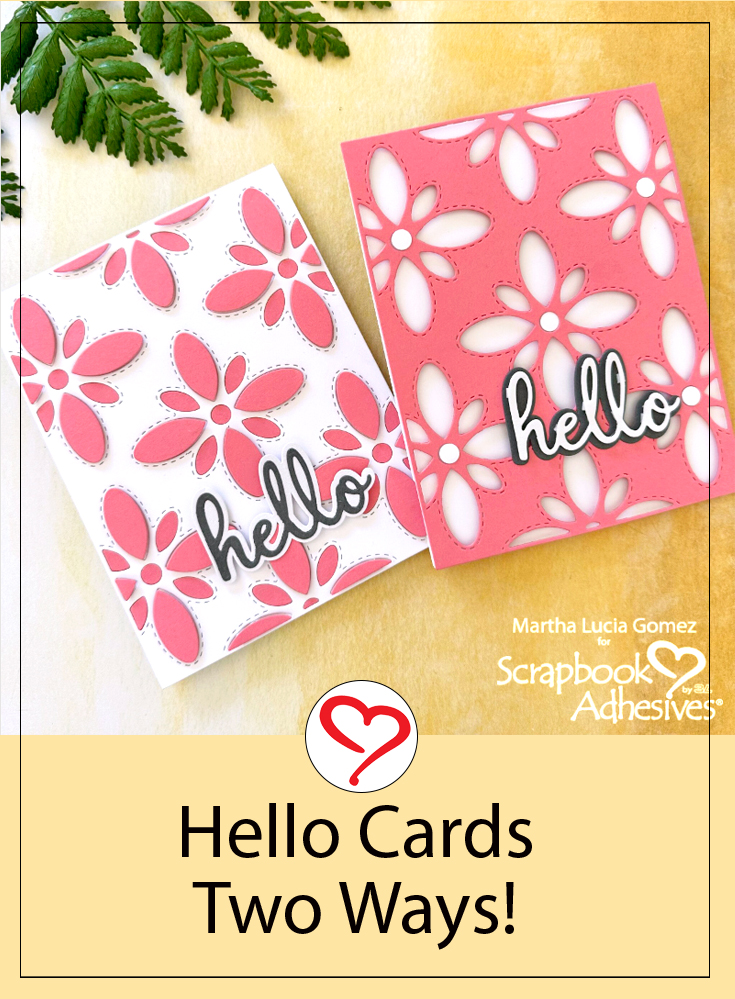 Let's Connect!