Hello!  It's Amy here with a Shaker Card.  I know that the shaker rage has been around for awhile but I still get comments from people that they want to try making them.  I think that I've made more in the last year than I ever have.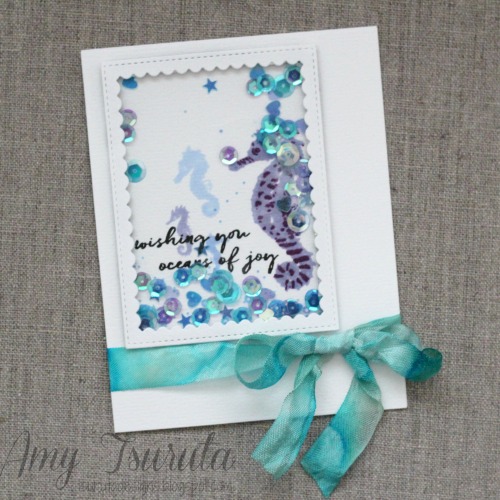 Would you be able to guess what I used for the shaker adhesive?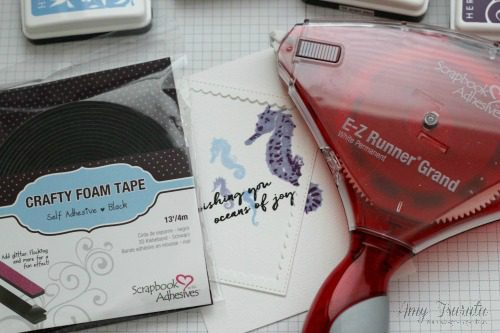 Crafty Foam Tape in black!  I love a good challenge and wanted to see if I could actually use the black on a white card.  Let's get to the basics of how I put my card together.  I started off with the scalloped die cut frame.I used the E-Z Runner® Grand Dispenser to adhere the acetate panel to the die cut frame.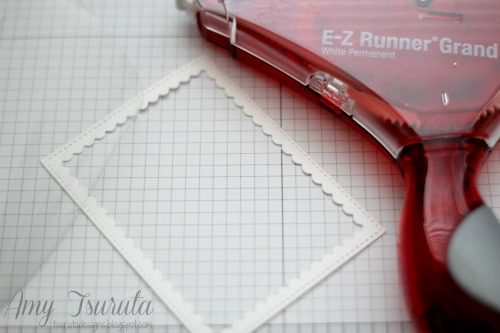 Next up is the Crafty Foam Tape: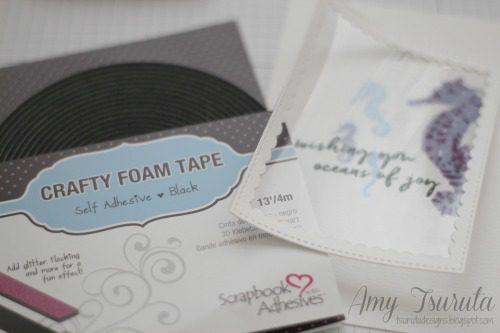 I'm a frugal adhesive user.  What does that mean?  Well, I literally snip the Crafty Foam Tape to the length that I want it and then divide that strip into thirds.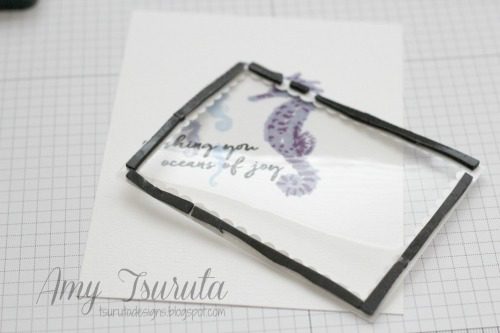 Cutting it that way makes so that it doesn't show up in my project.  The beauty of the Crafty Foam Tape is that it HOLDS the shape.  I've used a bunch of different adhesive and not many can stand up to being cut that narrow and not becoming deformed.
The next step is the shaker contents.  I pile them onto the base panel.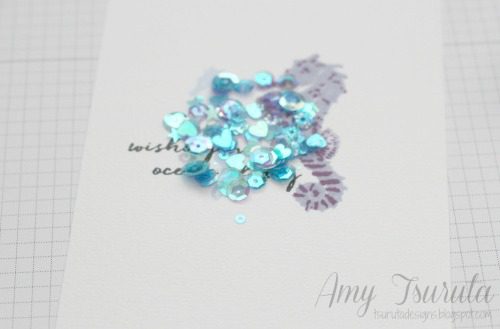 Then I position the frame die cut to where I want it to be situated.  When that has been completed.  I finish off the panel with any other embellishments.  I decided to top off my card with some crinkle ribbon.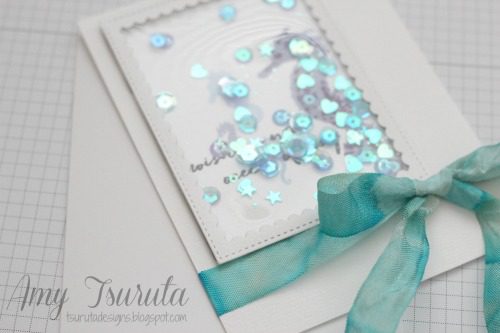 I used the E-Z Runner® Grand Dispenser to adhere the panel to my card base.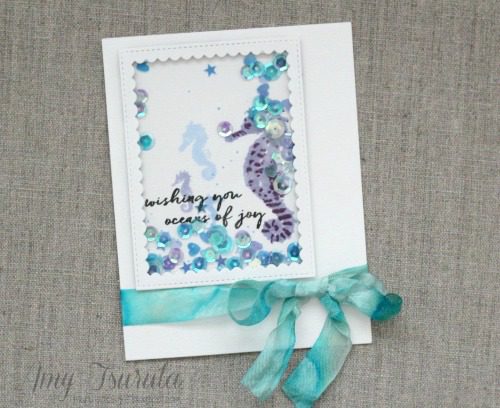 There you go!  I hope for those of you that haven't designed a shaker card yet, that this might be the inspiration that you need.  They really are pretty easy to make and they packed so much of a punch.  It is always fun finding the perfect shaker mix to compliment your design.
Thanks so much for stopping by!
SUPPLIES
Scrapbook Adhesives by 3L®:
E-Z Runner® Grand Dispenser
Crafty Foam Tape – Black
Other products:
Cardstock: Bazzill
Stamps:  Hero Arts
Ink:  Hero Arts
other:  Lucy's Card Mermaid Sequin mix exclusive to Hero Arts, Pretty Pink Posh Scallop Frame, DL. ART crinkle ribbon