Hello crafty friends! Tracy here, and today I have a sweet and easy tutorial to share on how I created this sparkly Valentine's sentiment on my card. All of us dedicated paper crafters have a stash of letter stickers somewhere around the craft room. Well, this is a super easy way to add a little pizazz to those everyday alphabet stickers that you already have. The other fabulous thing is that you can customize your letters to your project.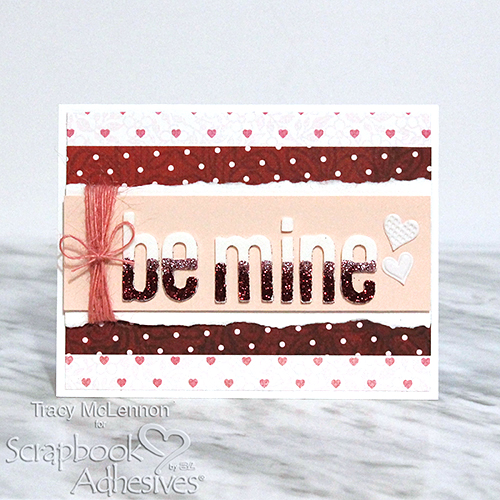 Craft Hack: Here's a little crafty tip for you. I keep a few adhesive backing sheets on hand at all times, leftover from my 3D Foam Squares or Creative Photo Corners. This small non-stick backing can not only provide you an altering workspace like this today, but I will often use them as a makeshift blending surface. The non-stick surface doesn't suck up ink or paint.
Creating a Sentiment
So my first step was to chose my letter stickers. In this case, I used white foam Thickers. I adhered my sentiment to my leftover non-stick surface.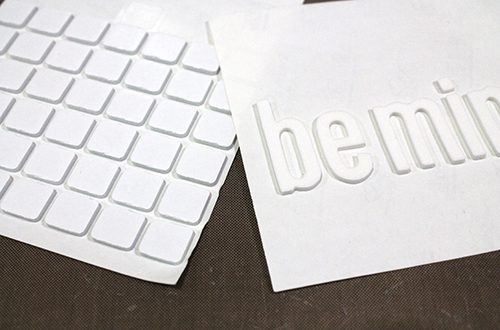 Next, using my Dual Tip Glue Pen, I created a straight line across the sentiment. I did this because I wanted a two-tone glitter look. This line is for the pink glitter.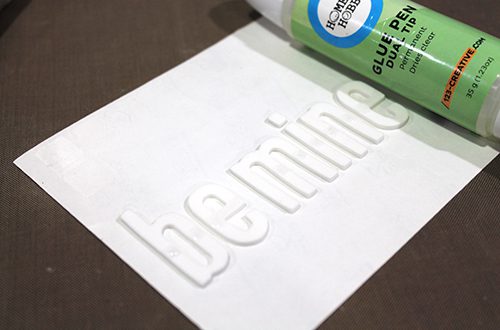 Once the pink glitter was added then I added liquid adhesive from the Dual Tip Glue Pen to the rest of the bottom portion of the letters.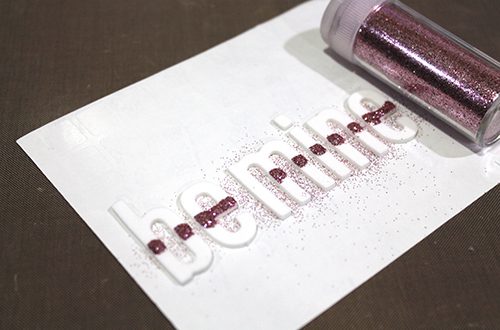 After the red glitter was added, I let the letters dry for some time.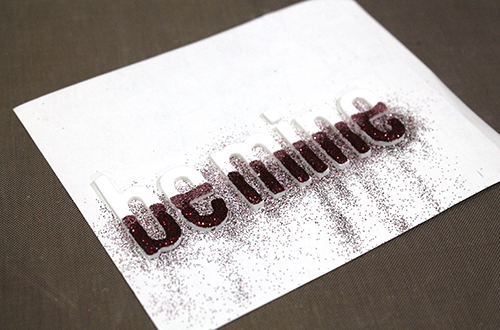 Making the Card Base
While you are waiting for the glittered adhesive to dry, you can create the layered background for your Valentine card. I took a strip of pink cardstock and adhered it to a slightly larger piece of white cardstock using Crafty Foam Tape. Then I tore the edges of the white cardstock.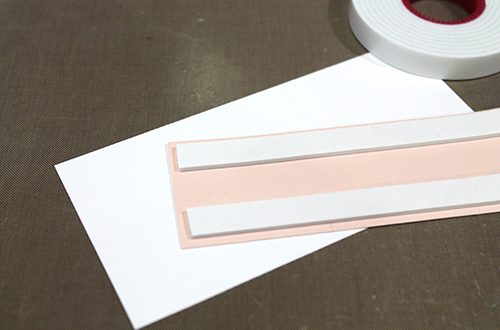 Using patterned paper from Heartfelt Creations I created a couple more layers and adhered them to the card using E-Z Runner® Ultra Strong Refillable Dispenser. Before adding the cardstock layer, add a wrap around burlap string bow.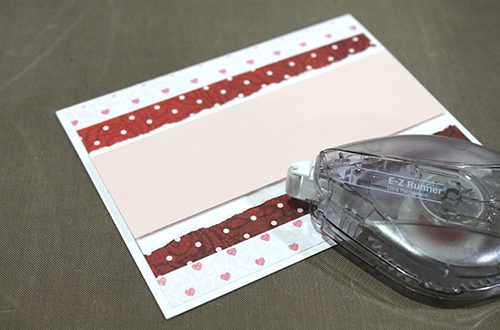 Finally, you can add your Be Mine sentiment. A little sparkle goes a long way! Happy Valentine's Day!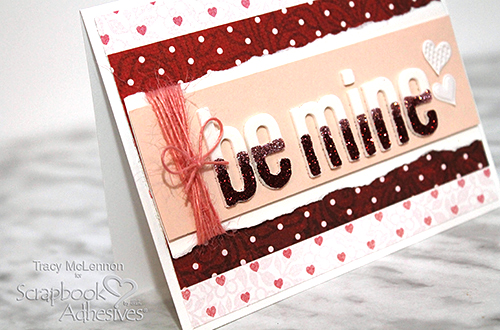 Thank you so much for stopping by,
Tracy
Creative Time: 30 Minutes (dry time varies)
Skill Level: Beginner
Materials Needed
Scrapbook Adhesives by 3L®
E-Z Runner® Ultra Strong Refillable Dispenser
Crafty Foam Tape
HomeHobby by 3L®
Dual Tip Glue Pen
Other
Heartfelt Creations- Heartfelt Love Paper Collection, Cardstock (White, Pink), Fine Glitter (Red, Pink), Thickers- White Foam Letters Stickers, Pink Burlap String, White Heart Stickers
Pin It!