Hi, Connie here with a cute and easy idea for gift presentations! The adorable DIY Christmas Tree Gift Holder was created using the Keepsake Envelopes and the Adhesive Sheets. The base is a vintage library card holder which is the same as a 4″ x 6″ with a 4″ x 2″ pocket at the bottom. Easy to create if you don't have the envelopes!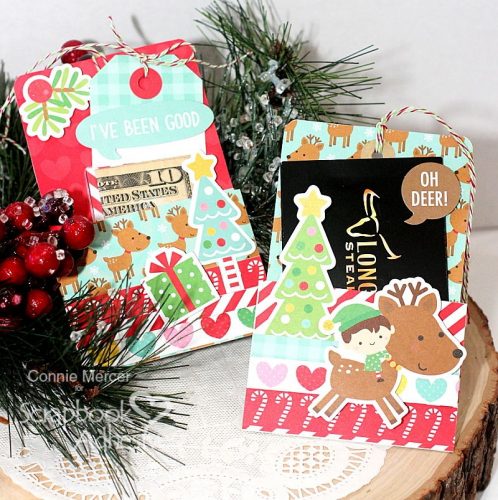 My idea is to hang them all over the tree. Other ideas include personalizing them or given out randomly.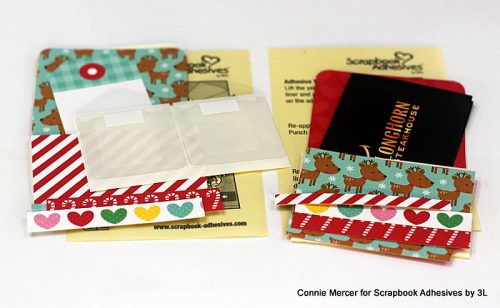 Gather up your supplies and put together the Christmas Tree Gift Holder! A detailed supply list is at the end but you'll need cute Christmas patterned papers, Keepsake Envelopes, Adhesive Sheets, E-Z Runner Grand, and 3D Foam Squares.
Prep the DIY Christmas Tree Card Holder Base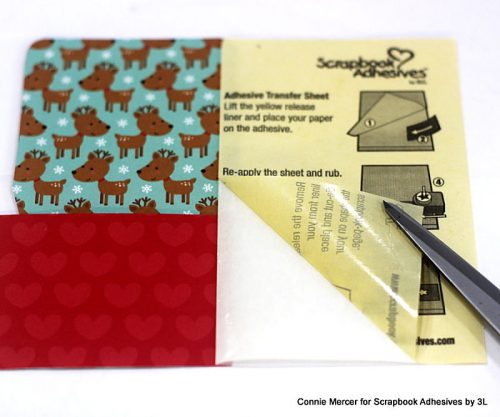 The above picture shows the back of the patterned paper trimmed to cover the entire vintage library card holder. To apply the Adhesive Sheet, simply pull back its liner strip and line up the top edge of the patterned paper. Next, pull back the rest of the liner to cover the entire patterned paper. Place the liner back to sandwich the patterned paper and burnish with a bone folder (rounded side) to transfer the adhesive. Trim excess. It is so easy!
How to Use Adhesive Sheets Video
Embellishing Details for the Christmas Tree Gift Holder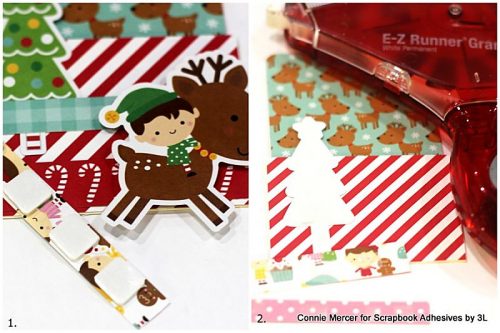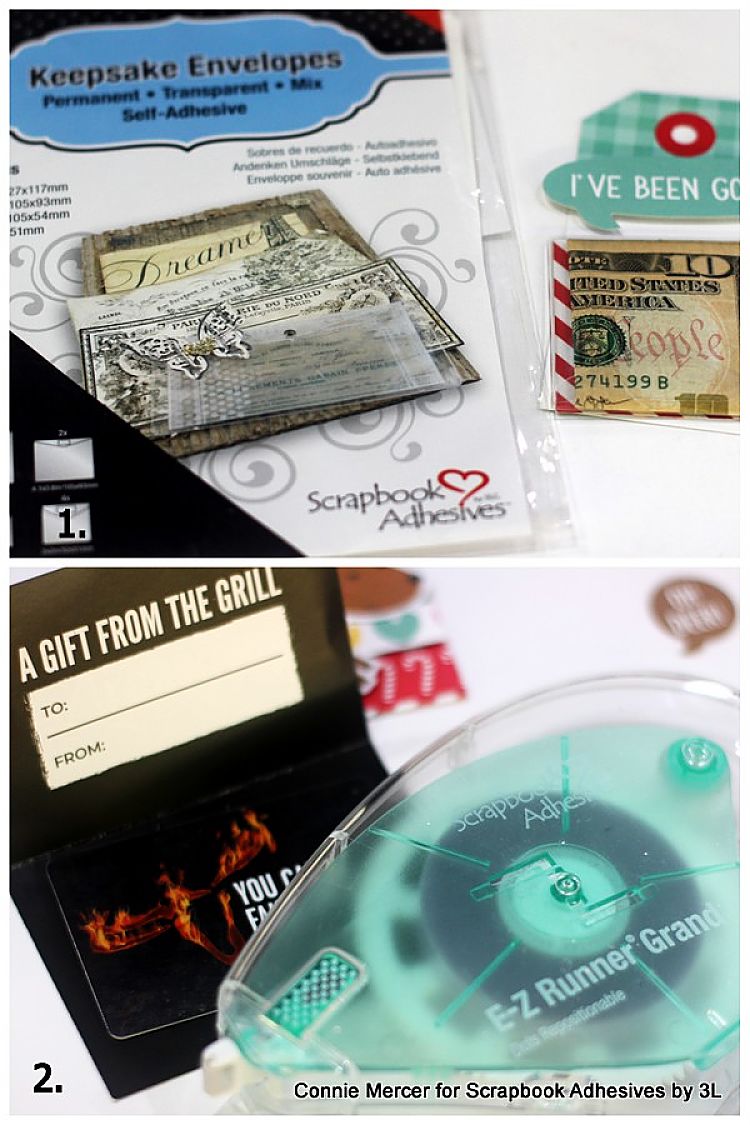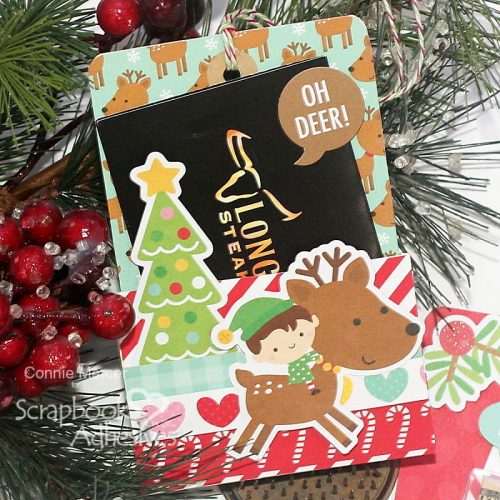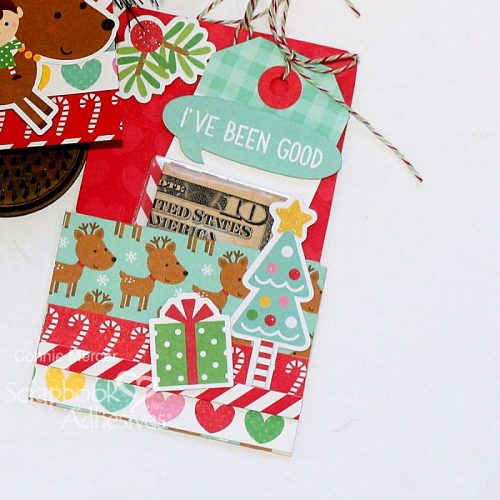 I hope to see many of these Christmas Tree Gift Card Holders on tree branches or be presented as a gift! What a fun way of gift-giving.
Thanks for stopping by,
Connie Mercer
Creative Time: 45 Minutes
Skill Level: Beginner
Materials Needed
Scrapbook Adhesives by 3L®
Keepsake Envelopes
Adhesive Sheets 4″x6″
E-Z Runner Grand Refillable Dispenser
E-Z Runner Grand Repositionable Dots Refillable Dispenser
3D Foam Squares White Regular
3D Foam Strips
Other:
Pattern Papers, Die Cut Shapes and Stickers: Doodlebug Design (Christmas Magic Collection); Vintage Library Card Envelopes; Twine; Glitter Pen
Save to Pinterest!