Hi, Connie here with a fun project using cutting dies, stamps, and the E-Z Runner® Grand Repositionable Dots Refillable Dispenser. Cutting dies are a perfect tool to make small Keyring Gift Tags that look so cute on a gift bag or a wrapped present.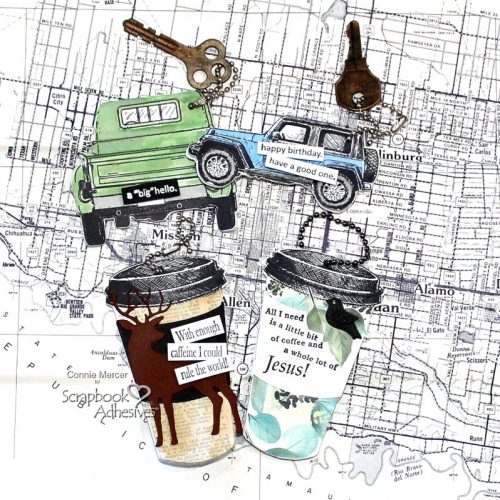 Just a few things to keep in mind when choosing the cutting die. The top of the die needs to be flat or close. You'll see why when you cut your first tag.
Steps to Die-cutting Images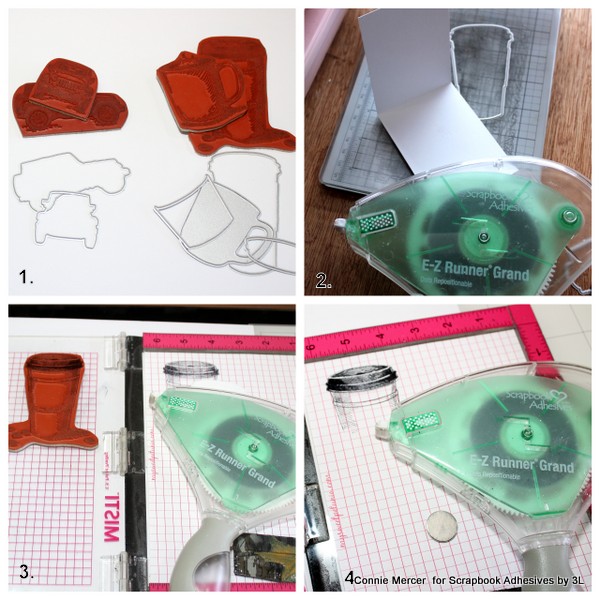 1. Examples of dies that will work. All have a flat part on the top or close to it.
2. Using white cardstock measure the size that you will need to fit the die you will be cutting. Fold the cardstock in half. Adhere a small piece of repositionable adhesive, using the E-Z Grand Repositionable Dots Refillable Dispenser, to keep the cardstock in place while running it through the cutting machine. Lay the die on the cutting mat first and then lay the folded cardstock over the die (just below the top cut line). This will give you the fold. Tip: If you want pattern paper on the front of the image you will need to cut those also at this time.
3. Two of my die cuts required stamping to get the detail lines. To make this very easy, stamp on copy paper (using a stamping platform) the image that needs to be stamped.
4. Lay the die cut (white cardstock) over the stamped image and tag it with E-Z Grand Repositionable Dots Refillable Dispenser, so the image doesn't move. Stamp, lift up, and rub repositionable adhesive off of the stamping platform.
Keyring Gift Tag Assembly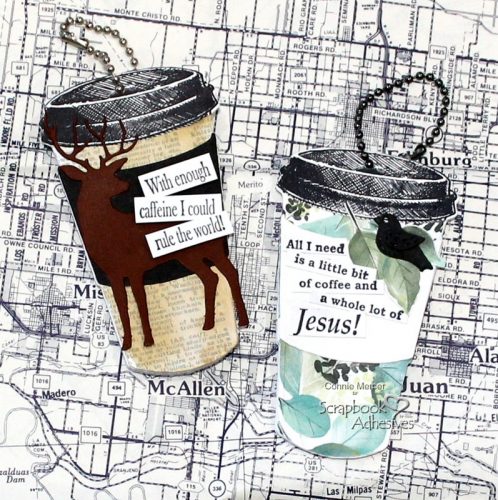 The patterned paper, covering the coffee travel mug, is adhered with the E-Z Runner® Grand Refillable Dispenser along with the top of the mug. The sentiments are adhered with the 3D Foam Strips in Black and 3D Foam Strips in White.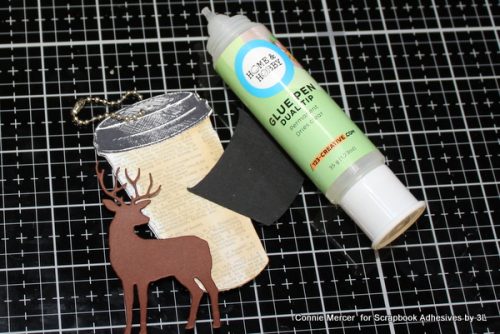 The Dual Tip Glue Pen is perfect for finishing up the loose ends that need to be adhered. Punch a hole in the top of the travel coffee mugs to add the key chain.
To complete the truck and jeep, repeat the same steps as the mugs with the exception of coloring them in Distress Oxide inks. They turned out great! Fun and will look fab on a gift bag!
Thanks for stopping by!
Connie
Creative Time: 40 minutes
Skill Level: Beginner
Materials Needed:
Scrapbook Adhesives by 3L®
E-Z Runner Grand Repositionable Dots Refillable Dispenser
E-Z Grand Refillable Dispenser
3D Foam Strips Black
3D Foam Strips White
HomeHobby by 3L
Dual Tip Glue Pen
Other: Stamps & Dies: Blue Knight Rubber Stamps; Small Bird Die: A Jillian Vance Design; Ink: Ranger Ink (Distress Oxide); Patterned Paper: The Paper Studio
Save to Pinterest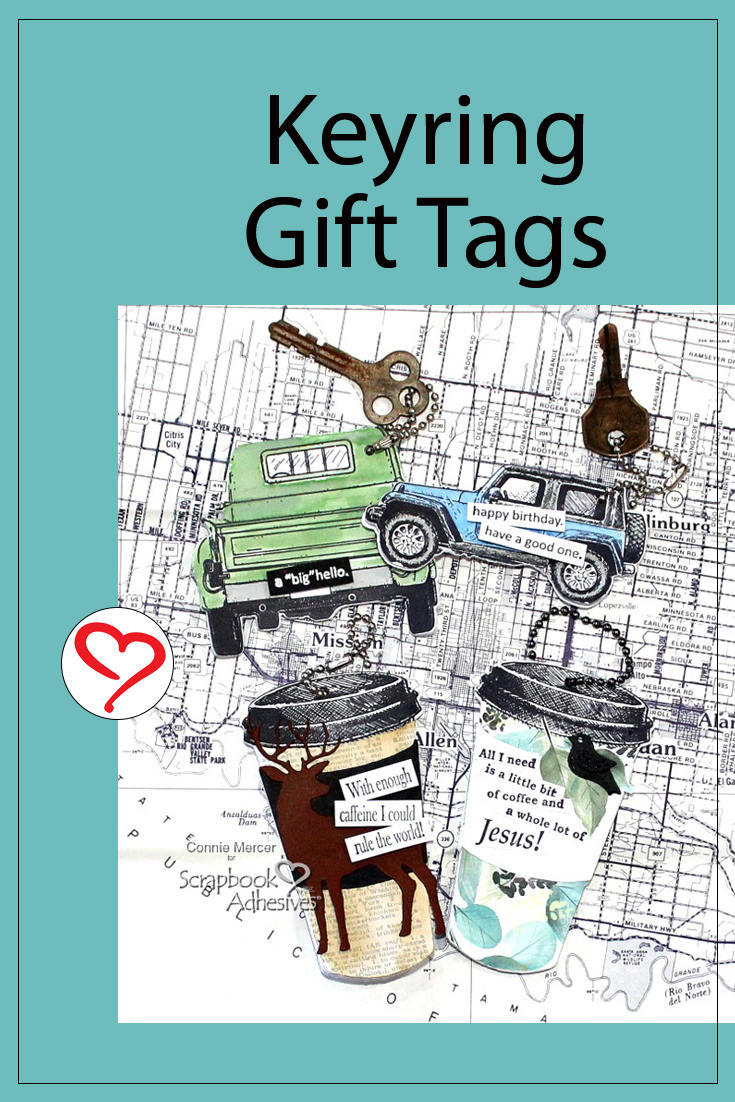 Let's Connect!