Hello and happy Saturday!  Shellye McDaniel here with another quick and easy gift idea for your holiday exchanges: Mini Covered Notebooks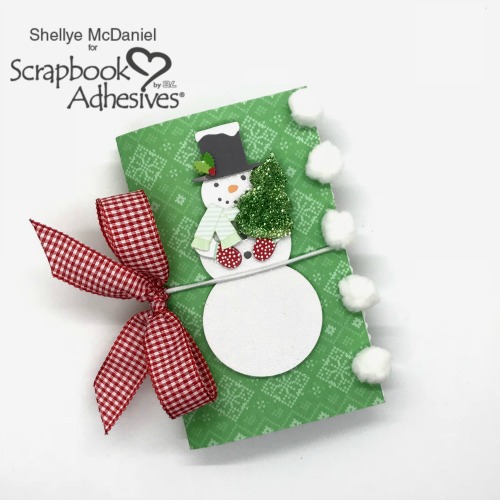 Let's Create the Notebook
To begin I'll be using wide-ruled notebook paper, a sheet of lightweight chipboard, a 6X6 paper pad, and embellishments.  From Scrapbook Adhesives: 3D Foam Holiday Embellishment Kit, Adhesive Sheets 12×12 inch, Extreme Double-Sided Tape 1/4in, and Keepsake Envelopes.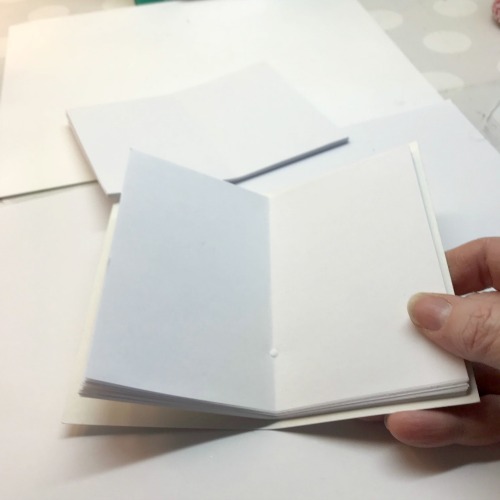 I started by taking several sheets of plain copy paper or notebook paper; roughly 15-20 sheets. I cut them in half to measure 8.5″ X 5.5″. Cut the sheets in half again so that they measure 4.25″ X 5.5″.  Next, all of the papers were gathered into a stack and then folded in half to measure 4.25″ X 3.75″.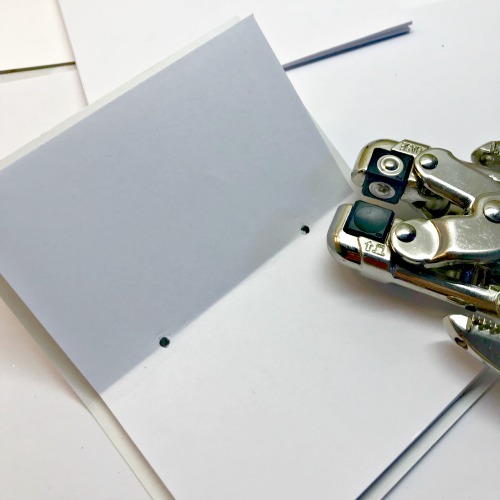 I took a 4.75″ X 6″ piece of lightweight, white chipboard and folded it in half to find the center.  Next, I placed the paper stack on top of the chipboard and punched two holes along the center as shown above.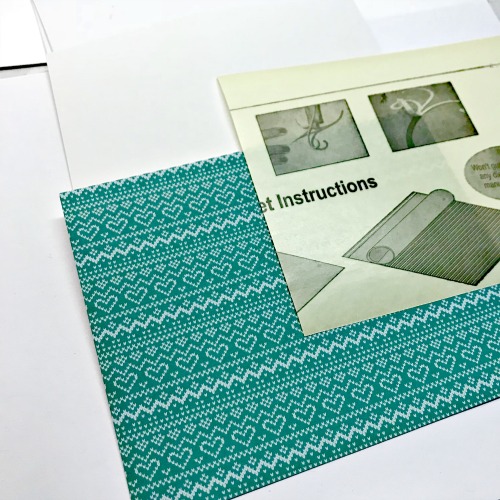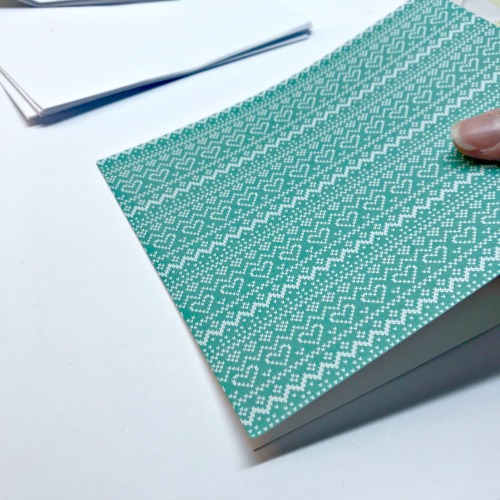 Next, I dressed the cover of the chipboard.  6X6 paper pads come in very handy for this!  Cut the paper and Adhesive Sheet down to match the chipboard.  I adhered the adhesive to the chipboard, removed the yellow backing and then attached the paper.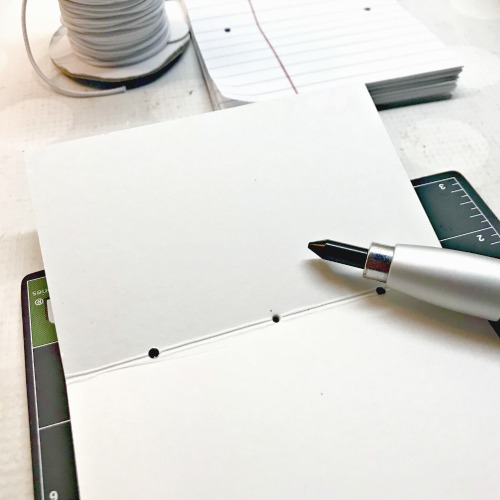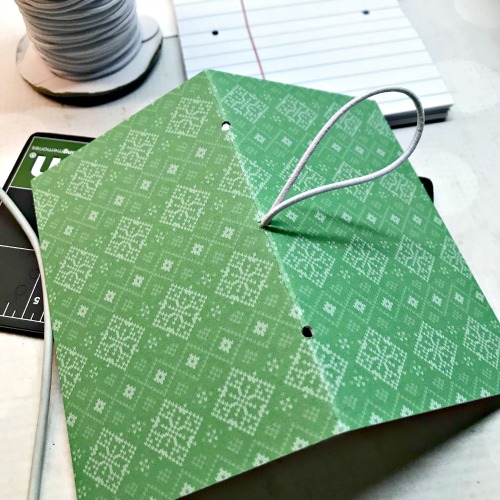 After punching the first two holes, I decided that I wanted an elastic closure!  I used an eyelet punch to create a hole in the middle spine of the cover.  Thread through both ends of a piece of elastic and knot off before adding the pages to the book.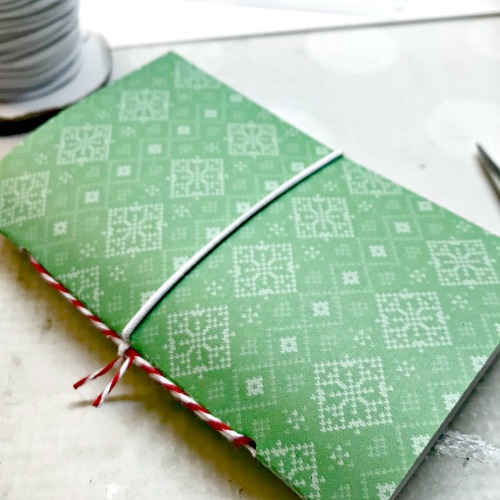 I added the pages to the inside of the cover using twine inserted through all of the holes.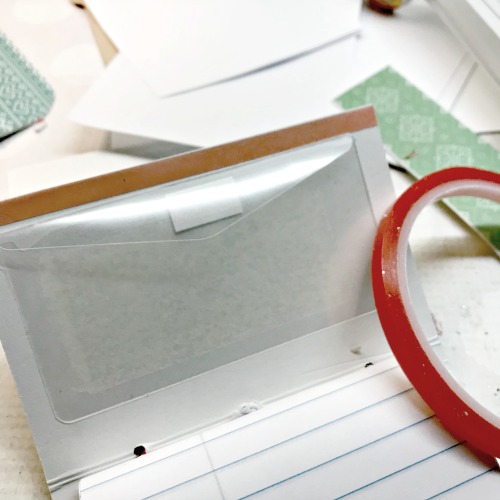 Embellishing the Notebook
To the inside cover I added one of the 2.5″ X 4″ Keepsake Pockets.  This is a perfect spot to store stamps, business cards, gift cards, etc.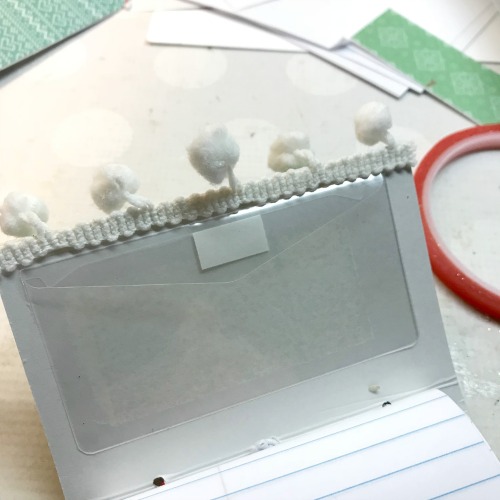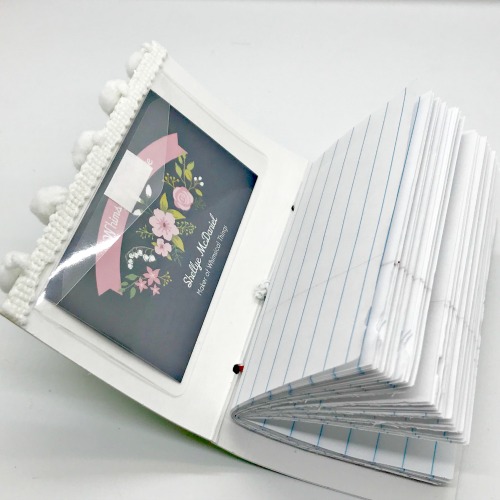 I also added a strip of the 1/4″ Extreme Double-Sided Tape to the edge of the cover, just above the Keepsake Pocket.  To it, I attached some cute pom pom trim.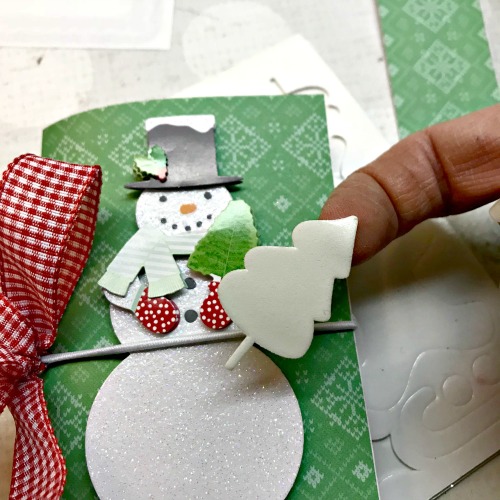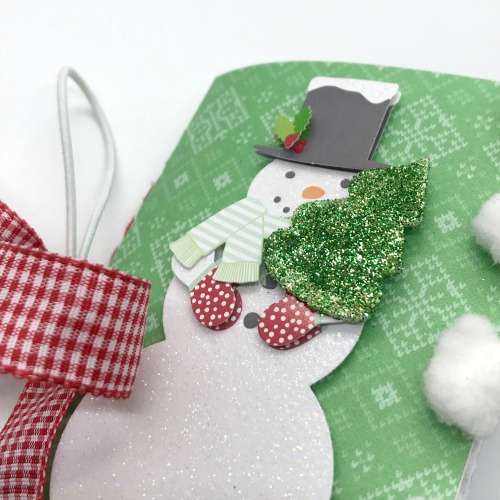 I've had this adorable 3D snowman in my stash for some time and thought he would be great on the cover.  I embellished him further with a tree from the 3D Foam Holiday Embellishment Kit and then glittered with green.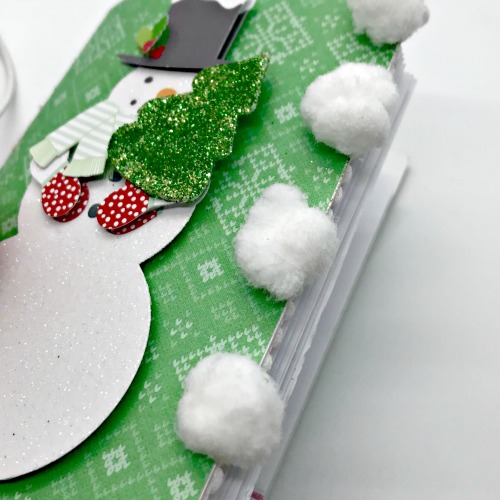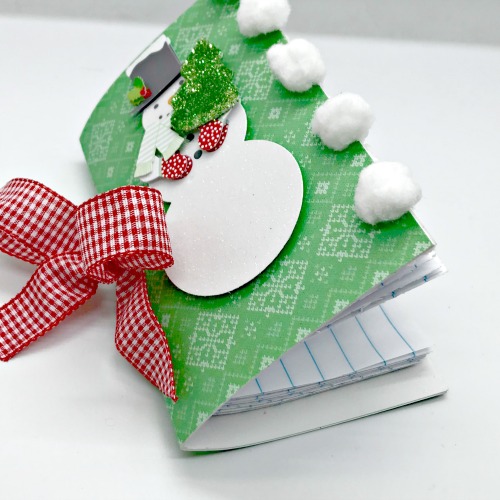 Finally, I tied on some pretty check ribbon and it's all ready for gifting!  I made up several of these in different patterns and types of paper on the inside.  You can also find inexpensive premade notebooks that you can give the same treatment 🙂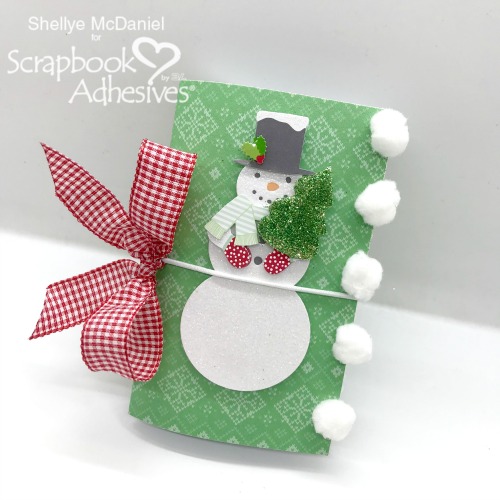 Thank you for joining me today!



Creative Time: 30 minutes
Skill Level: Beginner
Materials needed:
Scrapbook Adhesives by 3L®:
3D Foam Holiday Embellishment Kit
Adhesive Sheets 12×12 inch
Extreme Double-Sided Tape 1/4in
Keepsake Envelopes
Other Supplies: Lawn Fawn Knit Picky 6X6 Paper Pad, Paper Mart Ribbon, May Arts Pom Pom Trim, Elastic, Notebook Paper, Green Glitter, and Snowman Sticker: Martha Stewart Crafts
Pin It!