Hello and happy Saturday! Shellye McDaniel here with another quick and easy gift idea for your holiday exchanges: Mini Covered Notebooks!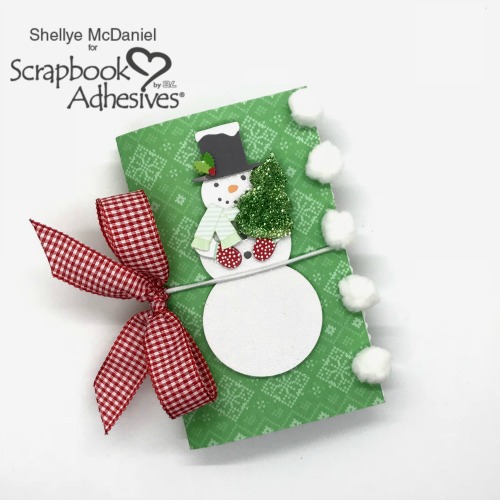 Covered Notebook Instructions
To begin I'm using wide-ruled notebook paper, a sheet of lightweight chipboard, a 6X6 paper pad, and embellishments. From Scrapbook Adhesives by 3L®: 3D Foam Holiday Embellishment Kit, Adhesive Sheets 12×12 inch, Extreme Double-Sided Tape 1/4in, and Keepsake Envelopes.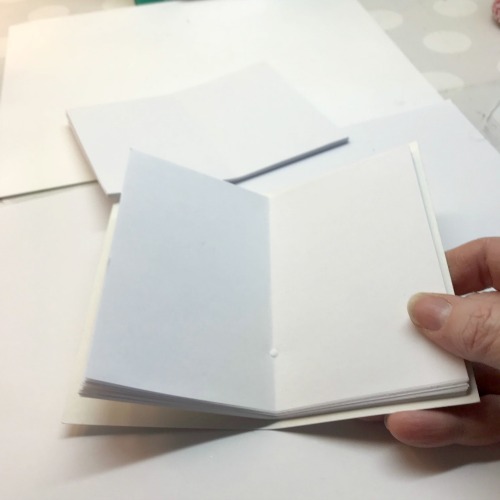 Started by taking several sheets of plain copy paper or notebook paper; roughly 15-20 sheets. Cut them in half to measure 8.5 x 5.5″. Now cut the sheets in half again so that they measure 4.25 x 5.5″. Gather all of the papers into a stack and then fold in half to measure 4.25 x 3.75″.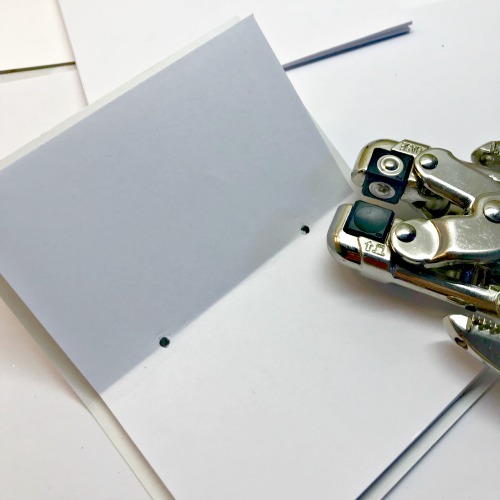 With a 4.75″ X 6″ piece of lightweight white chipboard, fold it in half to find the center. Next, place the paper stack on top of the chipboard and punch two holes along the center as shown above.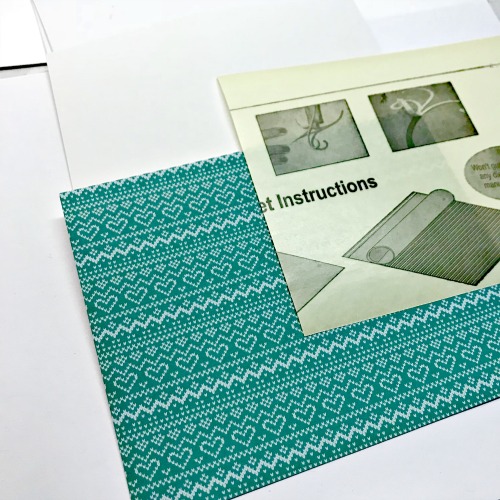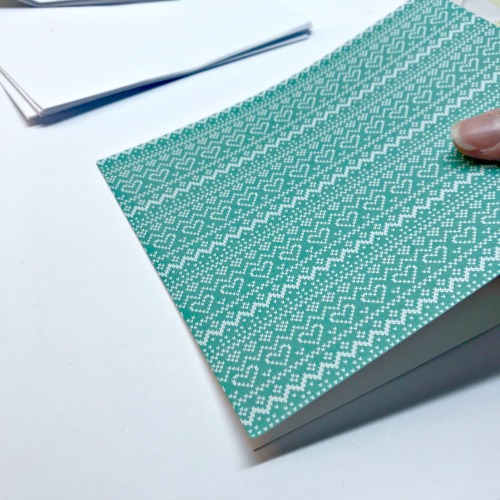 Time to dress the cover of the chipboard. 6 x 6″ paper pads come in very handy for this! Cut the paper and Adhesive Sheet down to match the size of the chipboard. Adhere the Adhesive Sheet to the chipboard, remove the yellow liner and then attach the paper to the adhesive.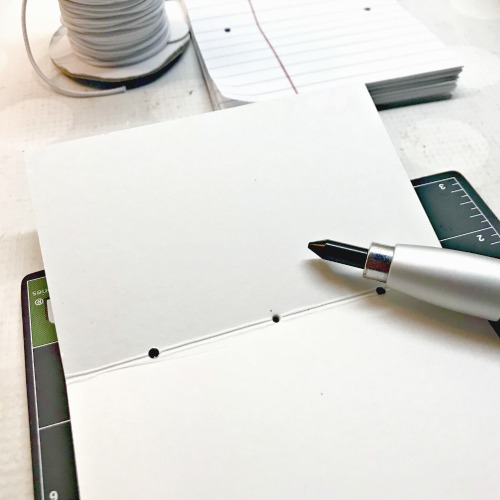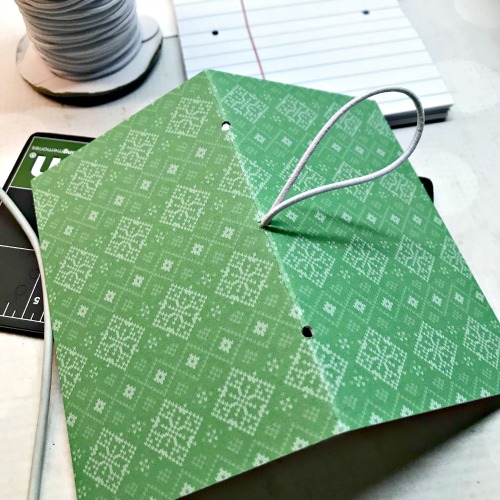 After punching the first two holes, I decided that I wanted an elastic closure. Use an eyelet punch to create a hole in the middle spine of the cover. Thread through both ends of a piece of elastic and knot off before adding the pages to the book.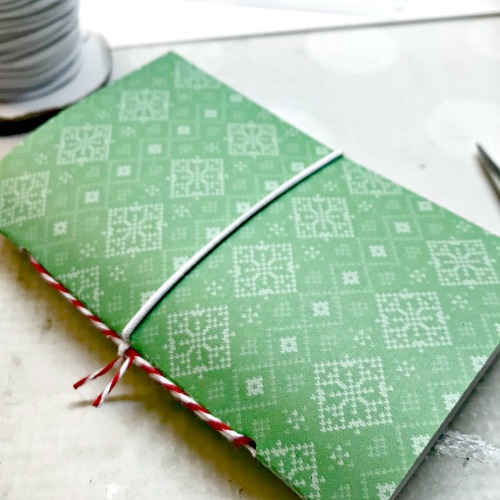 Add the pages to the inside of the cover using twine inserted through all of the holes.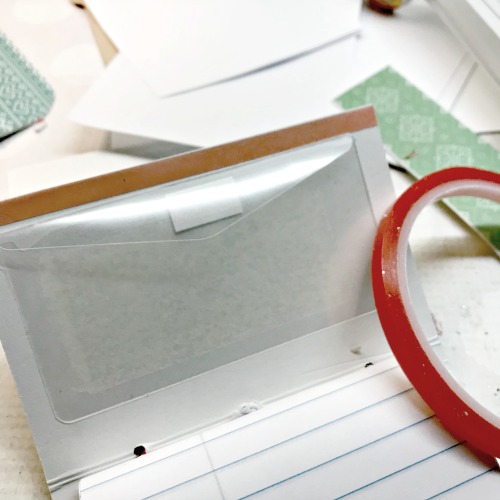 Embellishing the Notebook
To the inside cover add one of the 2.5 x 4″ Keepsake Envelopes. This is a perfect spot to store stamps, business cards, gift cards, etc.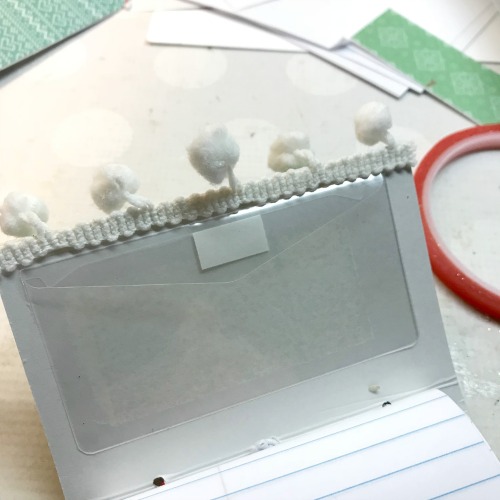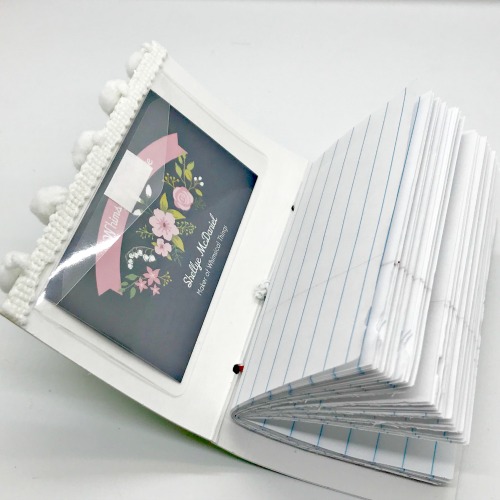 A add a strip of the 1/4″ Extreme Double-Sided Tape to the edge of the cover, just above the Keepsake Envelope. You can add cute pom pom trim as I did.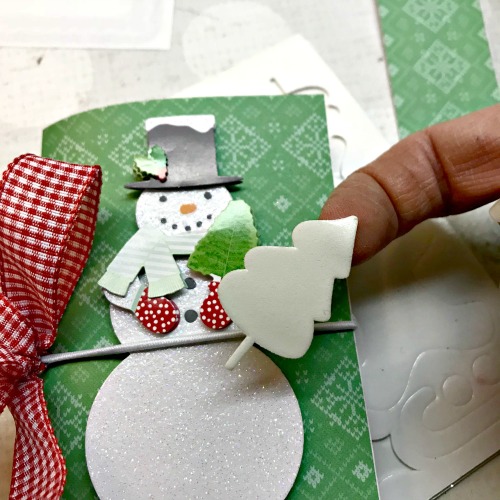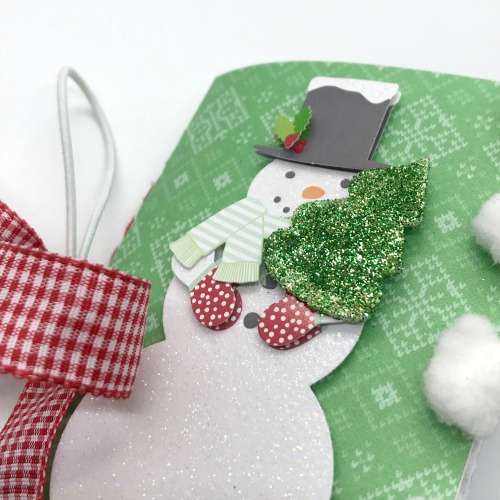 This adorable 3D snowman has been in my stash for some time and I thought he would be great on the cover. I embellished him further with a 3D Foam Tree (also available in the 3D Foam Holiday Embellishment Kit) and then glittered it with green.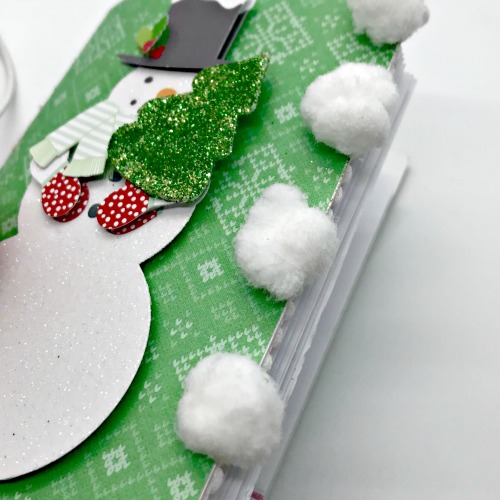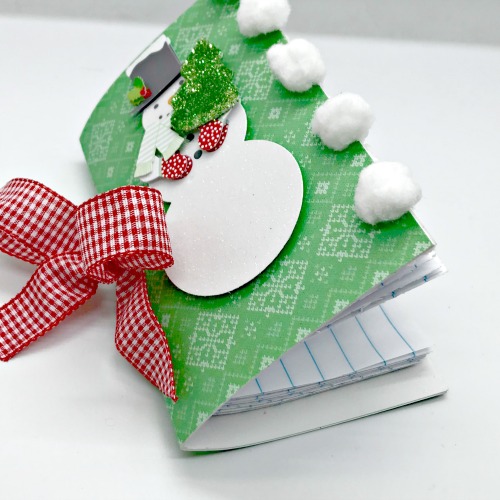 Finally, I tie some pretty check ribbon and it's all ready for gifting! I made up several of these in different patterns and types of paper on the inside. You can also find inexpensive premade notebooks that you can give the same treatment.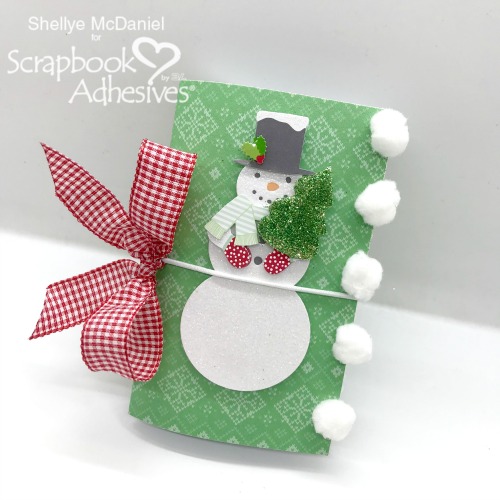 Thank you for joining me today!
Creative Time: 30 minutes
Skill Level: Beginner
Materials needed:
Scrapbook Adhesives by 3L®:
3D Foam Holiday Embellishment Kit
Adhesive Sheets 12×12 inch
Extreme Double-Sided Tape 1/4in
Keepsake Envelopes
Other Supplies: Lawn Fawn Knit Picky 6X6 Paper Pad, Paper Mart Ribbon, May Arts Pom Pom Trim, Elastic, Notebook Paper, Green Glitter, and Snowman Sticker: Martha Stewart Crafts
Save to Pinterest!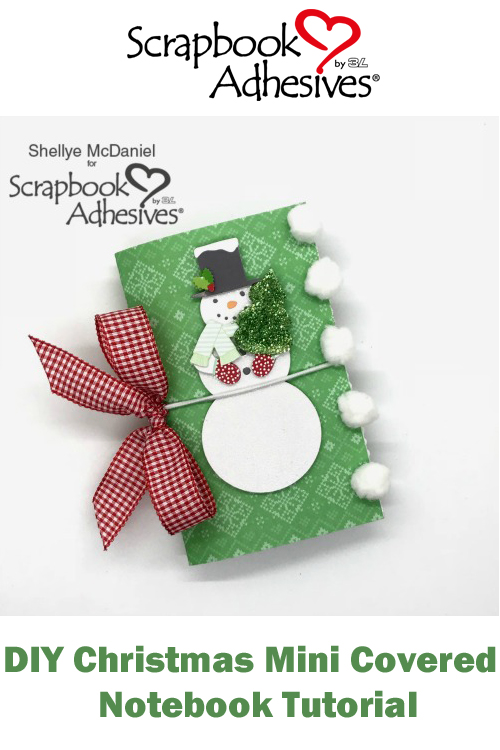 Let's Connect!