Hi friends! Dana Tatar here today sharing a peek inside my family heritage scrapbooks. The albums below date back to the 1940s and belonged to my Grandfather. It is so fun to look at memorable events from the exciting times in his life: high school graduation high school, meeting my Grandmother and settling into his first home. Many of the photos have come loose from the original photo corners, so I'm carefully piecing the pages back together with new Creative Photo Corners.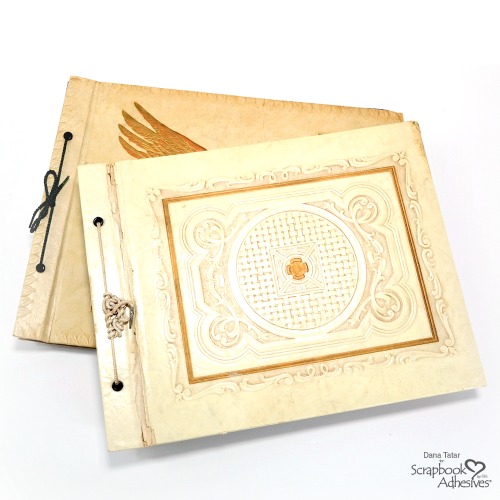 In addition to preserving the albums that are already complete, I'm working with my Mother to sort and organize her loose family photos into albums.
Preserving Heritage Scrapbooking with Creative Photo Corners
The birthday portrait dates back to the early 1900s. Don't they look like they're having fun?! The Kraft Creative Photo Corners are great for securing sepia-toned photos to the page.
Creative Photo Corners are perfect for heritage photos, no adhesive ever touches the photo or document they hold. The adhesive is on the back side of the corners, they hold permanently but allow you to remove the item if needed. They're acid and lignin free, and archival safe for preserving your delicate and precious memories.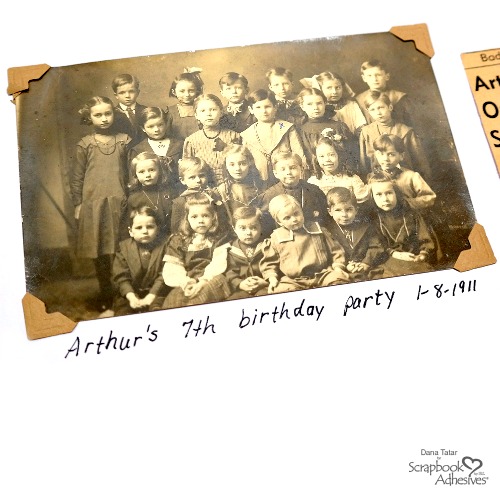 Some of the newer photos look better when paired with Black Creative Photos Corners.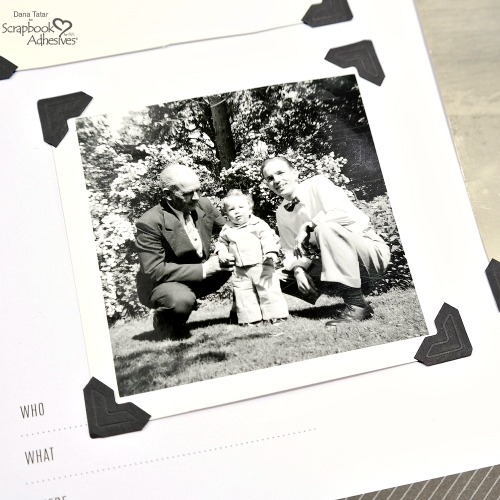 The White Creative Photo Corners are also nice.
I used Adhesive Dots Large to attach fragile papers and vintage mounted photos to the album pages.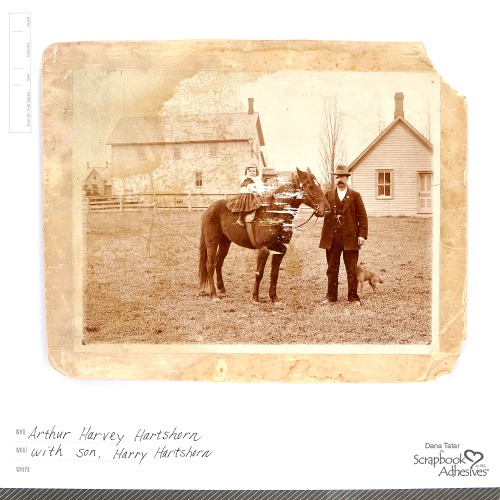 I've decided to continue with the clean and simple style of my Grandfather's scrapbooks. I'm securing photographs with Creative Photo Corners and adding notations by hand.
I show Creative Photo Corners used in the traditional way today, but they can be used to create fun borders and unique design elements.  Here are some of my favorite alternative uses for photo corners:
Thanks for visiting and Happy New Year!
~Dana
Skill Level: Beginner
Creative Time: 10 Minutes (Per Album Page)
Materials Needed
Scrapbook Adhesives by 3L®
Creative Photo Corners Kraft
Creative Photo Corners Black
Adhesive Dots Large
Creative Photo Corners White
Creative Photo Corners Mix Pack
Other
Family Photos; Scrapbook Album (Heidi Swapp)
Pin It!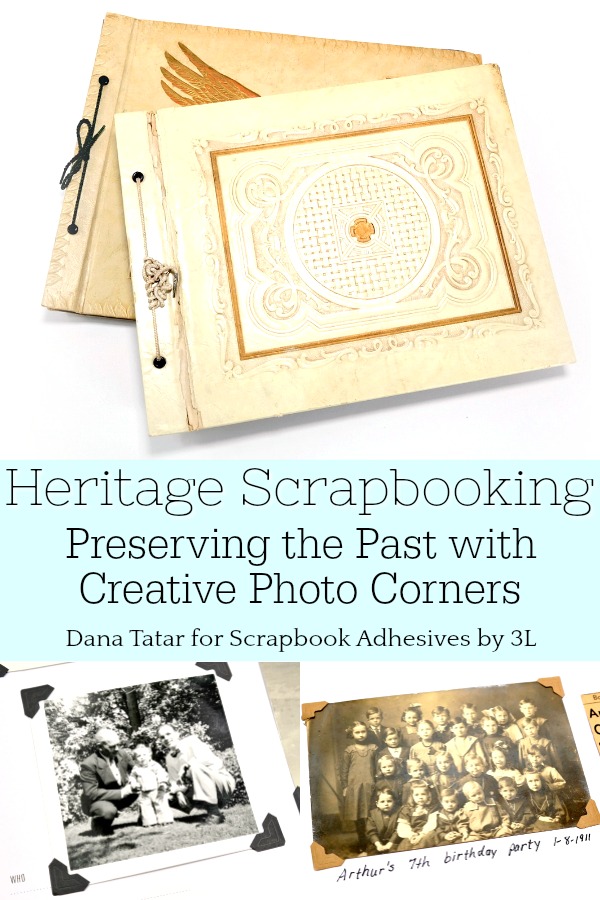 Visit our Website and Blog!
Sign up for our Newsletter so you never miss a contest or giveaway!